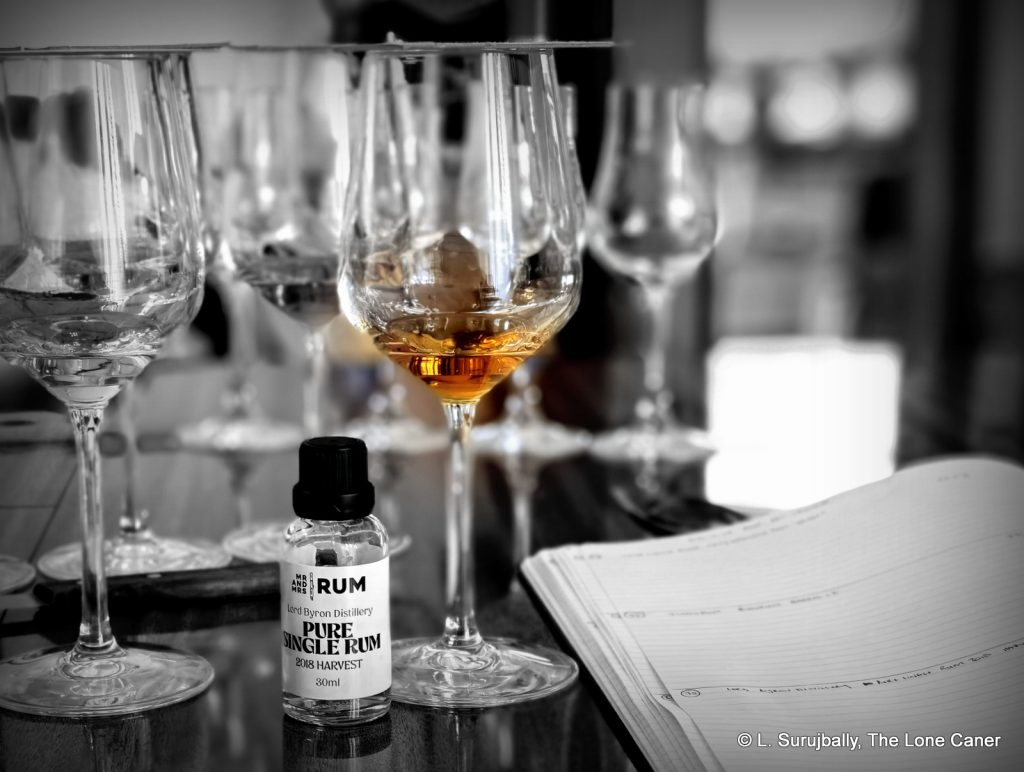 More and more, being environmentally conscious and paying attention to a sustainable agricultural business model is a determinant for any forward looking distillery that can trade on this aspect of its operations to make sales, gain visibility and win awards. What was once a minor aspect of production methodology has grown to the point where it is something almost every new micro distillery — and many major ones — seeks to institute. More than just ethically correct, it's good business.
Lord Byron Distillery (named after the 19th century poet who is arguably the world's first modern celebrity) is one which ticks all these boxes. It is located twenty minutes up the road from Winding Road Distillery (and is closer to the beach), about 180km south of Brisbane in New South Wales. It was founded in 2016 by the husband and wife team of Brian and Helen Restall, who are both engineers, and from the beginning went with a zero-waste and fully-sustainable philosophy. Water comes from collected rain and natural springs; bonsucro-certified molasses once merely used as cattle feed is sourced from a farmer co-operative nearby, power comes from a renewable electricity generator, and distillery waste products are turned into liquid fertilisers and feed additives.
The distillery has two copper pot stills and a steel single-column still; the pot stills were both brought from Europe and are named Ada and Allegra (after Lord Byron's daughters, I'm assuming) — they produce the usual assortment of gins, vodka, limoncello that make for cash flow – and various cane juice distillates (sometimes double distilled) which are either sold as white "rhum", spiced, and aged rum, always in small batches.
The rum we're looking at today derives from the 2018 harvest and was bottled in 2021, so it is about 2-3 years old, and can therefore be called "rum" under Australia's regulations. The exact barrel number is not noted on the sample, but bar batch variation between casks, I think we can assume that what is tasted of one rum from that year, is likely to be similar to all others from that year assuming all bottling was done at the same time. For the curious, it was aged in a 260-litre ex-red wine barrel, and another six months in an ex-port barrel, so it qualifies as double-aged instead of finished, I guess – oh, and it came out at a solid 55.5% so the impression I get is that it's made for real rum fans, not casual imbibers.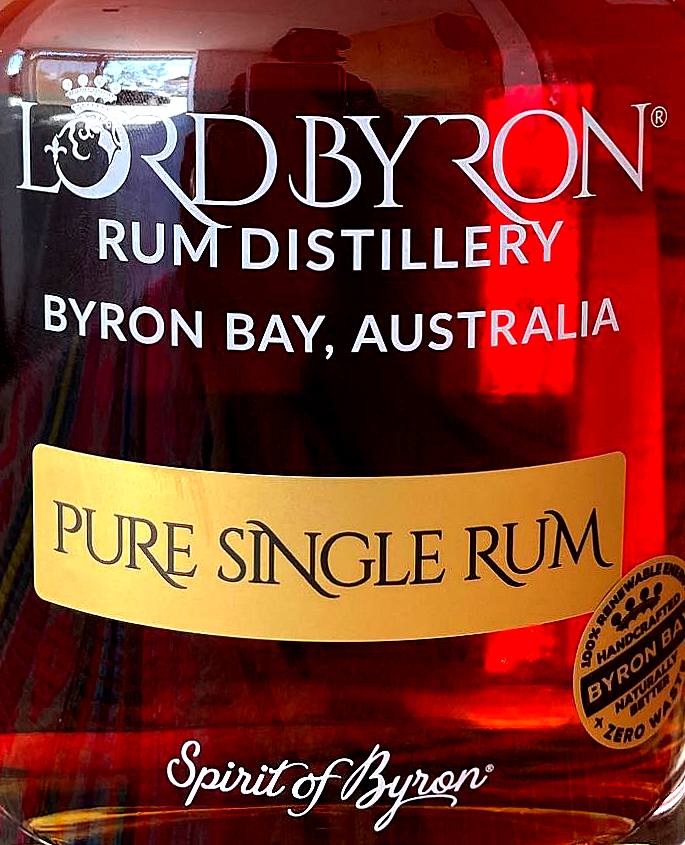 The rum and its distillery do well from a marketing and ethical standpoint; and it's a fine rum to taste as well, even for one so young. The initial aromas arising are of cereals, cheerios, and dusty furniture in an old house, as well as (paradoxically) the plastic wrapping surrounding a new pair of leather shoes. There are few sharp notes of sweet and acidic fruits to be found here, so none of the sweetest offerings fo the orchard are on sale: however, one can detect caramel, figs, dates, sapodilla and a touch of brine and papaya. As it opens up, some dark raisins and lemon pie vaguely waft by, a touch of vanilla and aromatic pipe tobacco, but that's about it. It's quite enough to enjoy, I assure you.
Tastewise, no slouch either: it's deeper and more luscious than the nose implied, with a dry kind of bite. It's very warm but not a scorcher, presenting a solid first taste of brown sugar, salt caramel ice cream, and peanut butter. This dominates the profile for a while before giving way to some fruitiness of bananas, pineapples in syrup, cherries, and anise. A little oak, a little vanilla emerge, and the port-infused cigarillos are once again in evidence, which I suppose is the wine barrels making themselves felt. The finish is soft yet pungent, quite long, and without serious sharpness or aggro; the closing notes are a firm amalgam of bitter chocolate, caramel, vanilla, raisins and cinnamon, getting quite dry at the back end.
After all is said and done, the real question is whether all the organic, locally sourced, natural ingredients have a discernible impact on what gets poured into the glass. Our grocery shelves are filled with packaged food and drink that contain all sorts of additives, preservatives, binders, chemicals and what have you, that proponents of the organic movement say hides natural flavours. Can we detect such things in rums, and deliberately seek out the pure, the natural?
To some extent, I think so, and here's a product that makes the case for such products quite well. Lord Byron's rum is a two year old, double distilled, double matured, with nothing added, made organically, simply, and, like my homemade pepper sauce, with as few ingredients as possible. What we get at the other end when we taste it, is a limited smorgasbord of a profile, that does the neat trick of pretending to be less than it is, then providing more. It is, in short, a quiet little corker.
(#925)(84/100) ⭐⭐⭐½
---
Other notes