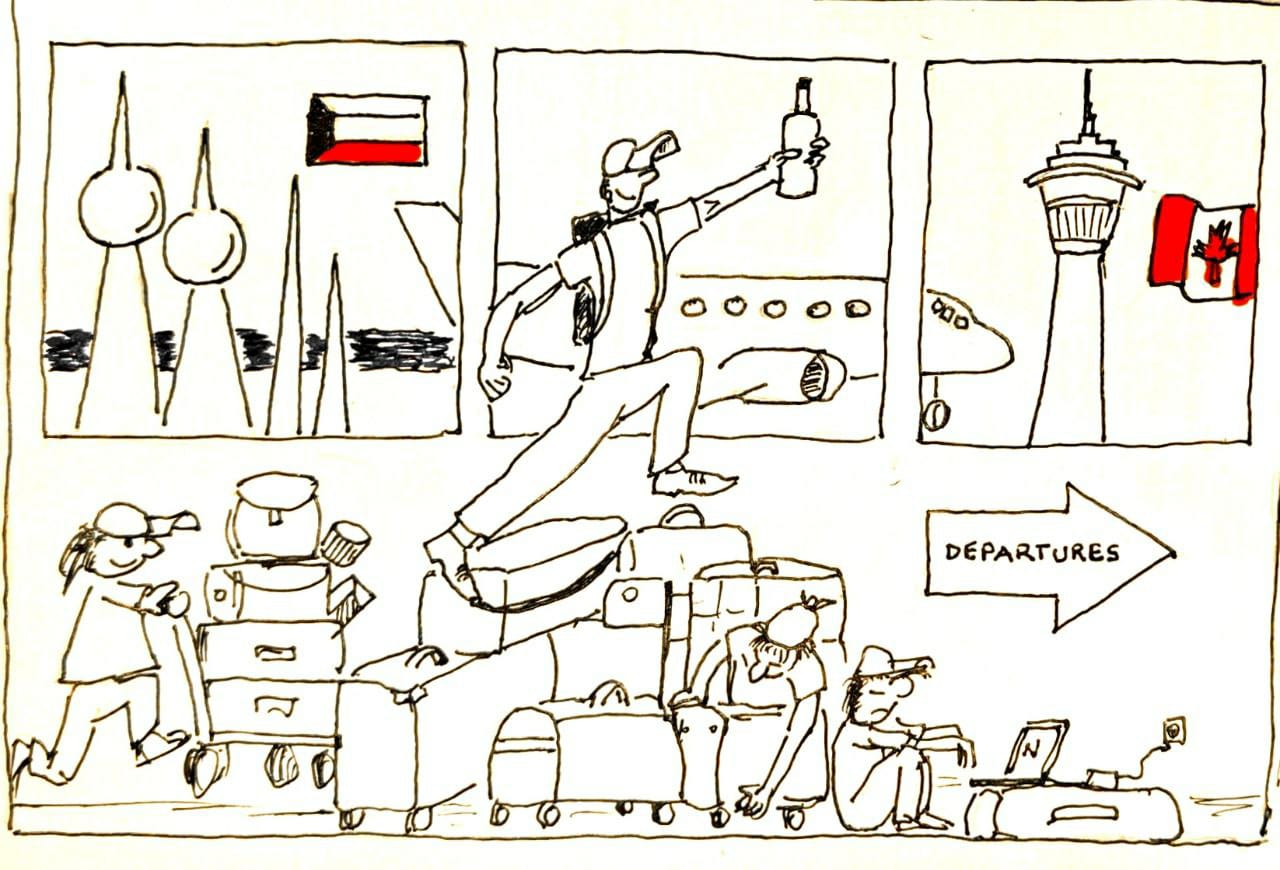 *
Many of you are aware that for the last decade my family and I have been living and working in the Middle East.  This has been a fascinating and enormously interesting experience on many levels – for example, the Little Caner (now the Big Caner) has spent a large part of his life in the region; and Mrs. Caner and I have seen much more of the world than we ever thought we would. That I managed to turn the haphazard writing of the Caner's early years into a serious rum-facing review site is in no small part due to the place I lived and the access it afforded to the European spirits scene.
However, all things come to an end and now the contract is over, the job is complete, and it is time to uproot ourselves once again, and return to our home in Canada.  Because of the inordinate amounts of to-dos, tasks, paperwork, actions and what have you, there is going to have to be a gap in the updates of the site while we get things dealt with. It's no trivial thing to upend and restructure your entire life – though you'd imagine that this being the ninth time I'm doing this, I'd be more familiar with the hassles and stresses.
Anyway, there will be a period of a few weeks when nothing gets posted, and I merely ask for your patience and indulgence.  Sooner or later there will be more content going up and the articles and reviews will resume. The journey remains an endlessly interesting one and the rums continue to made, be drunk and be appreciated. I'll get back to the writing as soon as I can. 
Until then, cheers to you all!
The Lone Caner