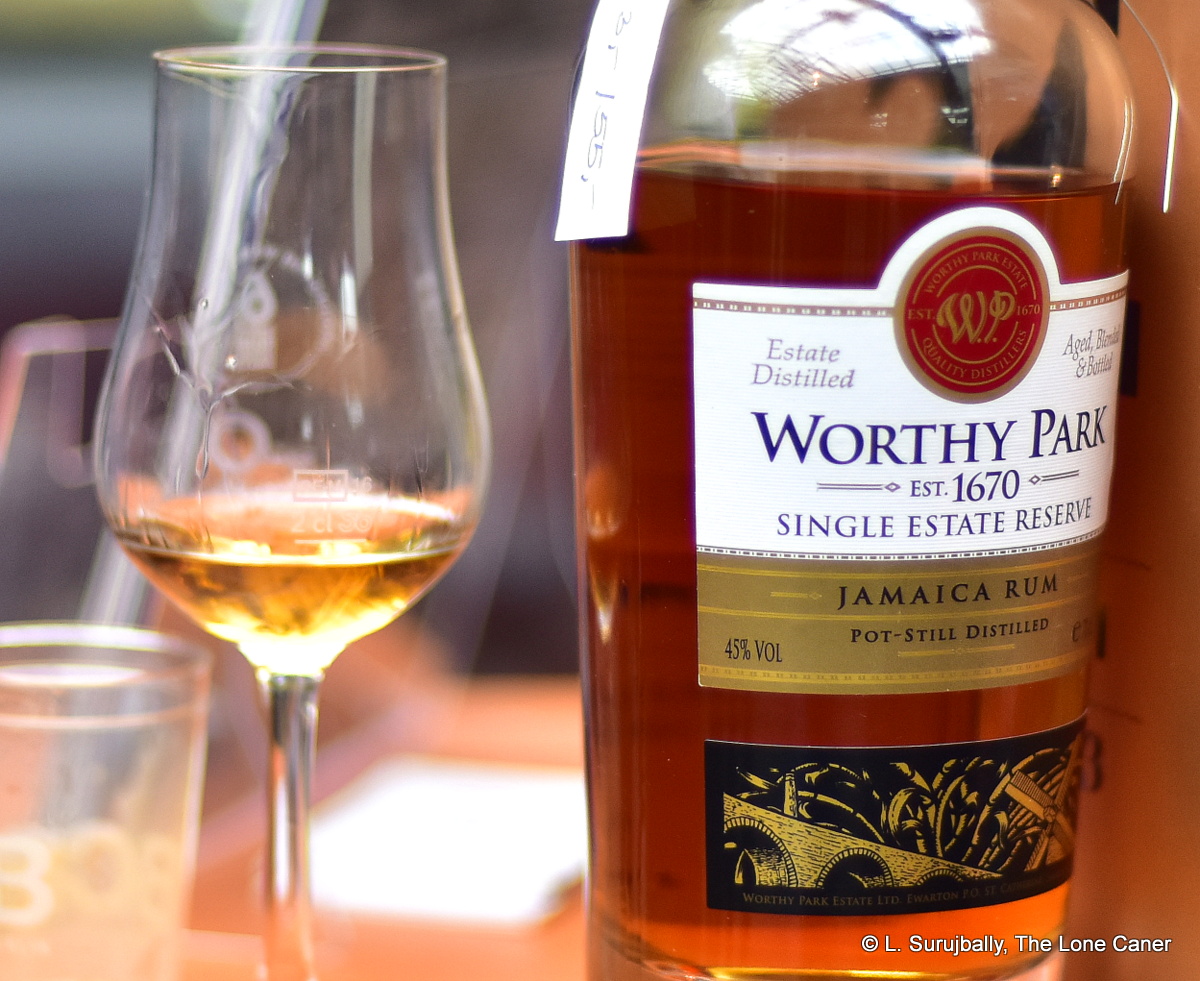 After only four years, the Worthy Park Single Estate Reserve rum has become so quietly ubiquitous, so well known and so widespread, that the bombshell it and all its brothers dropped on the rum world in 2017 has almost been forgotten. Even in the short time since its coming-out party, it has garnered a serious reputation for itself and reminds us all of the great rums emerging from Jamaica. One of the criteria I have for inclusion in the series is availability and longevity, and less than half a decade of being on the shelves might not strike some as sufficient time to enter the pantheon – but having tried it many times, I am convinced that it will hold its power, and continue to appeal.
My personal contention is that in about 2016 or so, a long-gestating tectonic shift started to gather real force, the phenomenon I call The Rise of the New Jamaicans. Appleton, as it had been for a long time, remained the most globally recognized Jamaican name in rum and focused mostly on blends, exported the world over. But by now the colonial model of low cost bulk rum resource extraction from the peripheries which characterized many other distilleries (not just in Jamaica), and which led to value added premium spirits in the central metropole, had been creaking for decades, and finally cracked. In all the major sugar and rum producing areas of the Caribbean, hard hit by falling sugar prices, indigenous producers were taking a good hard look at the constant bulk sales abroad and decided that rather than letting a plethora of re-bottlers and independents reap all the benefits of the rising tide of premiumization, they could get in on the action themselves.
Worthy Park as a distillery re-emerged on the scene after reopening in 2005. It had been closed since the the 1960s when overproduction of rum had led to the shuttering of several distilleries: Gordon Clarke, a descendant of the family that owned it since 1918, felt the time was ripe to re-establish the brand name and not just make sugar, as the estate had been doing since that time. Rather than refurbish the old equipment, a completely new distillery with wider applications was constructed, and in 2005 the rum began to flow and be laid down for ageing. Bulk sales were established, and occasionally there were also sales of barrels to brokers – this is why we saw the SMWS, L'Esprit, Compagnie des Indes, Mezan, Velier, Rum Nation and 1423 popping up with indie releases for years, and third party contract rums like Doctor Bird coming across our sightlines with increasing frequency. And that's not even counting Bacardi's foray into the limited market with the embarrassingly indifferent money-grab of the Single Cane edition.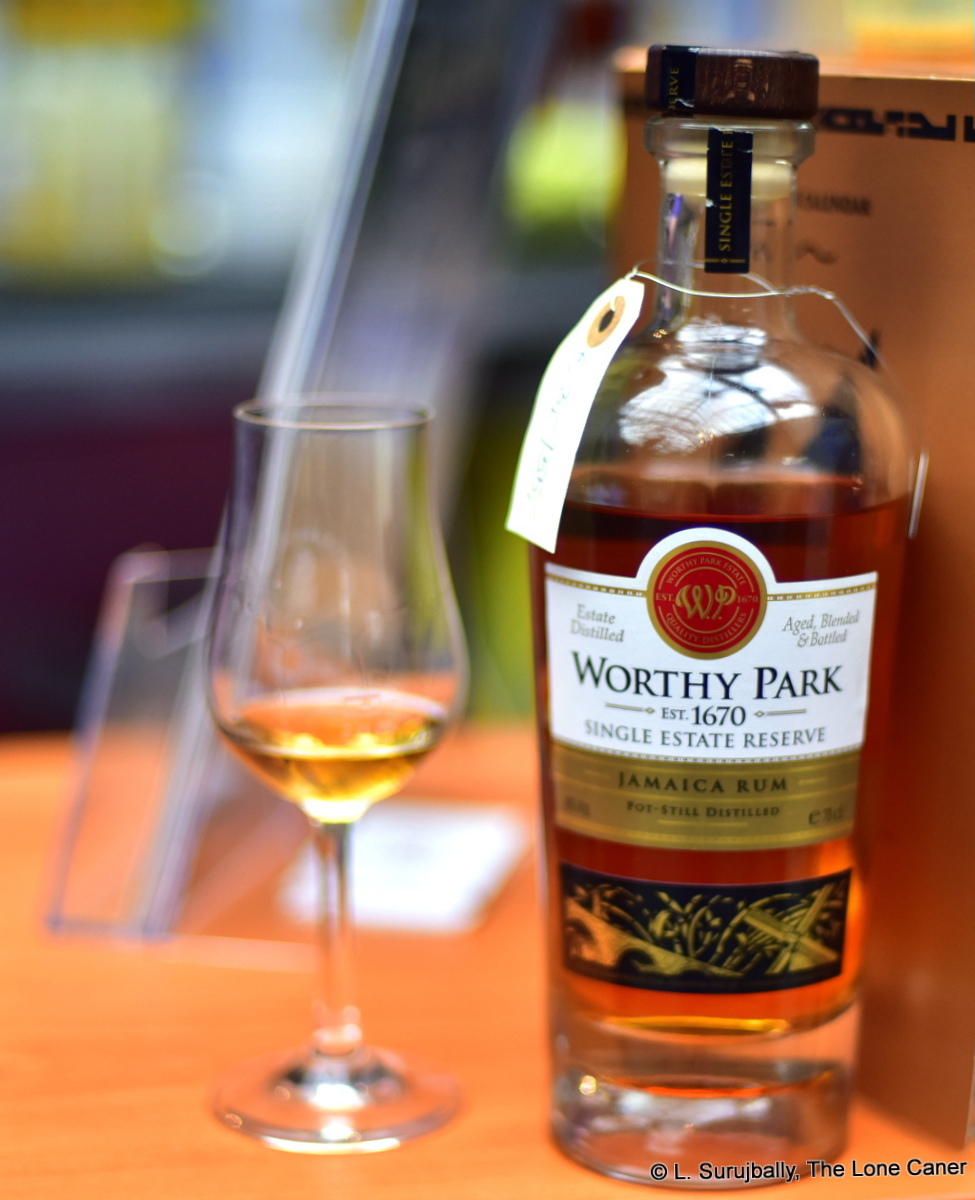 WP, once they got going, initially released their own inhouse branded series of rums called RumBar, which were relatively young or unaged bar staples, mixers for the most part. Aimed squarely at Appleton's market share, these began quietly making waves, but had not yet reached any sort of critical mass, though they did became quite popular in the Jamaican, Caribbean and the North American bar scene. This all got a boost with the Special Cask rums that popped up in the festival circuit in 2017. The Marsala and Oloroso editions were really very good, and rightfully garnered rave reviews: but those were limited releases and sold at higher prices, were positioned as more premium. They were, in the following years, joined by other limited edition aged expressions, often finished, with different marques, and carved themselves a niche in the top end premium segment at prices trending towards three figures.
These were the headliners, but behind all the fancy finishes and exclusive editions and what have you, the blended six year old Single Estate rum1 slowly garnered for itself a quietly serious reputation, just kept on truckin', was never out of production, and has now become synonymous with WP's affordable mid-range workhorses (though oddly, it was promoted as an Ultra Premium in Jamaica itself when released there in 2019). It is perhaps a bit rarefied, retailing for around £50 in Europe and between $60-$70 in the US, but I suggest it retains real value when one considers the completely pot still production, and the fierce and uncompromising nature of its profile.
Appleton has always cornered the low-to-midrange market for Jamaican rums with its solidly made, tasty, approachable, affordable, available — and let's face it, also inoffensive — pot-column blended rums. Worthy Park had no time for any of this wussy stuff, and went gleefully all-in with their 18,000-liter pot still. This shows up clearly the moment one cracks the Single Estate rum: the nose is light, yet presents an intense funky, fruity aroma. There is so much going on here that it behooves one to unpack the thing carefully: there is caramel ice cream, butter and salt, brine and olives. Also softer bananas, cut with lemon peel and behind that is the mustiness of an old second hand bookstore's back shelf, or that of a hay barn. Finally, as if thinking "dis t'ing still ain' got enuff kick-up rumpus" it coughed up a last series of notes of biscuits, cereals, vanilla and some undefined indian spices, just because, y'know, it could.
Some might feel the 45% strength is too too timid, and serves only to restrain and contain the wide panoply of fierce tastes of which the rum is capable (and which some people really want), but perhaps more might have reduced us all to a state of catatonic shock, so let's be grateful. For a pot still rum like this, I submit it's probably correct, so it can appeal to a larger mass audience. So, it's very warm, stopping just short of hot, and presents initially as slightly sweet, with those musty spices detected on the nose snapping into clearer focus: black pepper, curry, turmeric, masala, plus all the extras of coconut shavings, bananas, citrus, vanilla, and the yeastiness of fresh dark bread. It ends things with a trace of nutmeg, cinnamon and oak, leading into a finish characterized by leather, damp aromatic pipe tobacco, port wine and some fruit
This rum tastes really fine: bitter, salt, sweet, crisp, it hits all the high notes, and if it lacks the extra fillip of finishing / double maturation like the Marsala and Oloroso, that's no hardship, and it's completely approachable by a layman. It has those mid-range esters, that higher level of funk, and is something like an amped-up Appleton, yet none of it is excessive, and it presents better, I think, because of the pot still origins and the eschewing of the pot and column blend (which I am slowly coming to realize produces an easier rum…but not always one of individual uniqueness).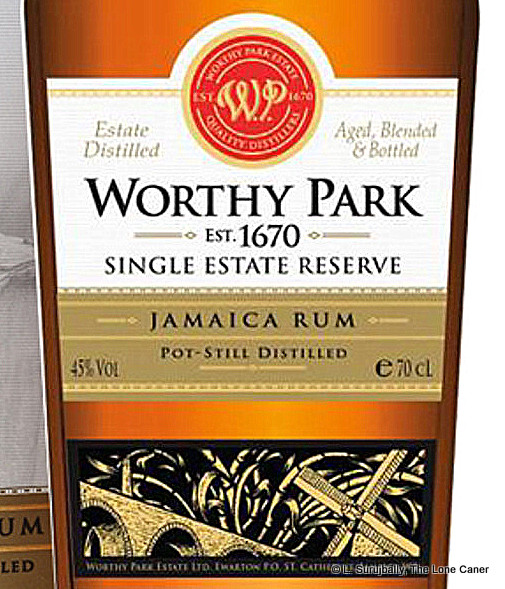 Now, it's a curious thing that there exists an unstated, underground perception that Worthy Park has been playing second fiddle to Hampden all this time. They certainly ferment in the same vat: not only does Hampden also sell bulk rum (and have done so for most of its modern existence), but they have their own estate range of fiery New Jamaican bar staples like Rum Fire and Stolen Overproof…as well as releases by well-known indies like the Compagnie, Renegade, SMWS, Samaroli, Murray McDavid, Romdelux, 1423, Rum Nation and BBR. Add to that the worldwide distribution deal Velier cut with Hampden in 2017 and their slick marketing, and you can see why Worthy Park seemed to be lagging behind and picking up footprints.
But I feel it's a matter of perception, not degree, or even reality. A Key Rum of any kind is more than just "reputation". It is a measure of reknown and quality, of an easy ability to move between the worlds of the cocktail and the neat pour, of the insatiable desire of secondary bottlers and bartenders and consumers alike to snag a bottle of the stuff, at a price that can be afforded and leave the buyer think he got the best of the deal. It welcomes, not intimidates, and you don't have to be an expert to "get it". By that standard, the Worthy Park workhorse of the Single Estate Reserve is not only one of most flexible and most versatile Jamaicans currently extant, but one of the best rums from the island, period, and a compelling reason to add yet another famed Jamaican distillery to the pantheon. Hampden may one day become a component of the canon as well, but for today, let Worthy Park get all the applause it so richly deserves. Because, me bredren, dem may be likkle, but damn, dem tallawah.
(#854)(87/100)
---
Other Notes
Other candidates I had tasted and considered for this entry in the Key Rums series included the Rum Bar White and Gold

,

as well as the WP Single Estate

3

and

12

Year Old

.

I felt the overall quality of this rum for the price

,

tipped the balance

.