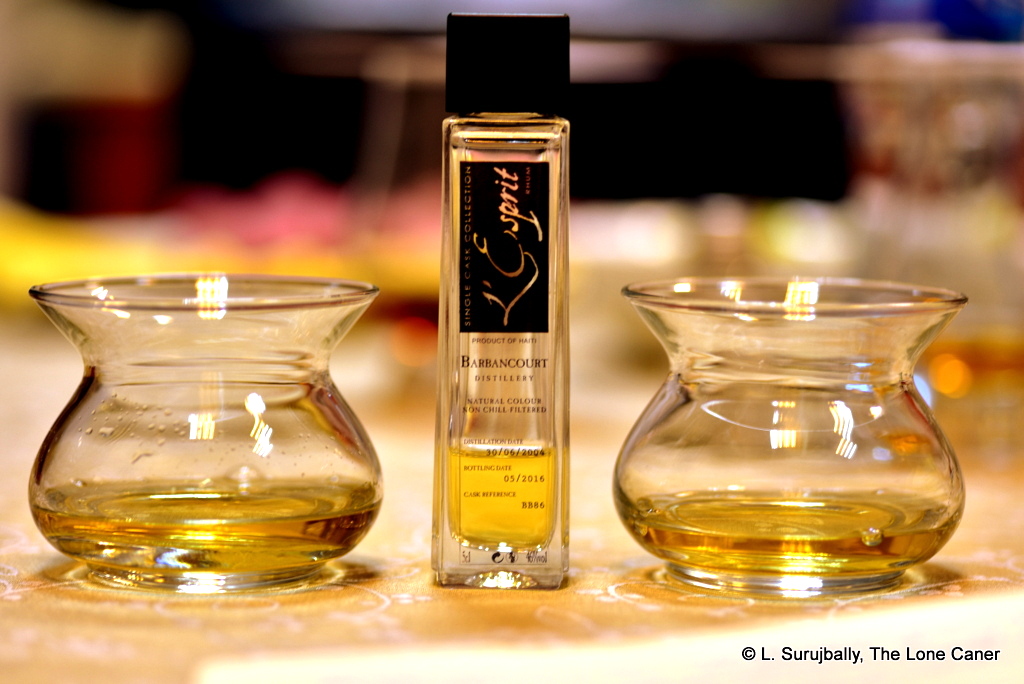 Over the last decade or so, there has been an ever increasing stable of small independent bottlers popping up. Some produce one iteration of a rum and then fold; others associate themselves with a celebrity and produce rums in quantity, often blended, catering to the mid-to-low tiers of consumption; and some combine sales of blends with sales of high end single cask bottlings. Few stay exclusively with just releasing a few hundred bottles of a cask every now and then, because such releases are perhaps the hardest to market effectively and make money from. There is a crowded market already, and if one does not have a ready buyer on hand, it's a money losing proposition, with very thin margins.
Indeed, most of the successful single cask indies eventually do one of two things: either they increase the amount of such bottlings, or they combine it with other sources of income that subsidizes or cushions any price shocks. That could be either another line of business altogether, like the SMWS and its "actual" business of whiskies, or other types of rums. 1423, Rum Nation, and Compagnie des Indes all follow the latter route. 1423 has the Companero and Esclavo line, Rum Nation had their blended starter rums (and their whisky business), and the Compagnie also dabbles in their own blends like the Tricorne, Dominidad, Veneragua or Caraibe.
So also does L'Esprit, the tiny company in Brittany which to me is one of the most unsung, underappreciated and underrated indies out there (together with Chantal Comte). Their original and perhaps main line of business continues to be whiskies, but the rums they put out the door are sometimes nothing short of amazing (like the white mastodons of the South Pacific Distillers and Diamond. Tristan Prohomme often releases two variants of the rums he bottles – one more or less diluted-to-standard proof version for three quarters of the outturn, and one barrel proof version for the remainder. So there's something for everyone and neatly squelches any comments (from snarky writers like me) about how the rums could be stronger, or weaker.
What we're looking at today is a Haitian rum from the well known Barbancourt Distillery, column-distilled in 2004 and released in 2016 at a firm 46% that should appeal to most consumers. I'll bet that few know anything about it, however… unless they have read the review of its 66.2% twin, which garnered a hefty 86 points from me and another 87 points from WhiskyFun. Was its lesser proofed sibling on that level?
I thought so, yes. It was not as deep and intense as the stronger one, but this was to its advantage, because subtler notes I missed before came out more distinctly, without being bludgeoned flat into the ground by a high strength steamroller. The nose started off beautifully, with acetone, grass, lemon zest and the delicate herbals of a cane juice rhum (which this is). There was a fat sort of philly-cheese-on-a-freshly-baked-bagel vibe going on, and it also nosed quite well, of herbs and cooking spices — and though fairly clean and light, it provided aromas that had a certain heft to them as well.
The palate was also quite impressive. Some fruit starting to go off (strawberries, mangoes, that kind of thing), faint vanilla and caramel, and delicate crispness of white and watery fruits: pears, guavas, watermelon, papaya. It lacked the authority and sureness I sensed on the aromas, but it was quite complex, as well as being distinct enough for individual bits and pieces to be picked out and appreciated, and the balance was excellent throughout. The finish was long and nicely dry, quite spicy, summing up the watery fruits, acetones, tartness and creaminess that had been the showcase of the nose and palate.
This is a good rum: I liked it almost as much as the stronger 66.2%, but frankly, there's not much to chose between them – the tastes and aromas are the same uniformly top notch experiences, just not as extreme. The complexity and balance can hardly be faulted, and it's just that I prefer the intensity and forcefulness of the cask strength rhum to this one. Even so, I score the 46% version here about the same. And really, let's be clear: here is a rum in two choices for the buyer, that is all about preference and one's individual taste. You could, without even looking, pick either bottle of this quietly released, well-made Haitian, and no matter which one ends up in your glass, still come up with a good drinking experience.
(#831)(85/100)
---
Other Notes
Note the NEAT glass

.

I was not

,

and remain

,

unimpressed

.

A copita

,

or a glencairn

,

remains my tasting glasses of choice

.

If you want a dissertation on glasses and choices

,

Single Cask did a really good job in a two part series

here

and

here

.

Also

,

a nod of appreciation to the aesthetic of Tristan Prodhomme's beautiful sampling kits

.

I really like those squared off little bottles

.

Full disclosure

:

Tristan and I traded samples here

.

Whiskyfun scored it

86

points

.

Leaving aside his scores and mine

,

the comparison of the two strengths of rhums from the same barrel by both of us

,

is an interesting commentary on how varied proof points influence the assessment

.