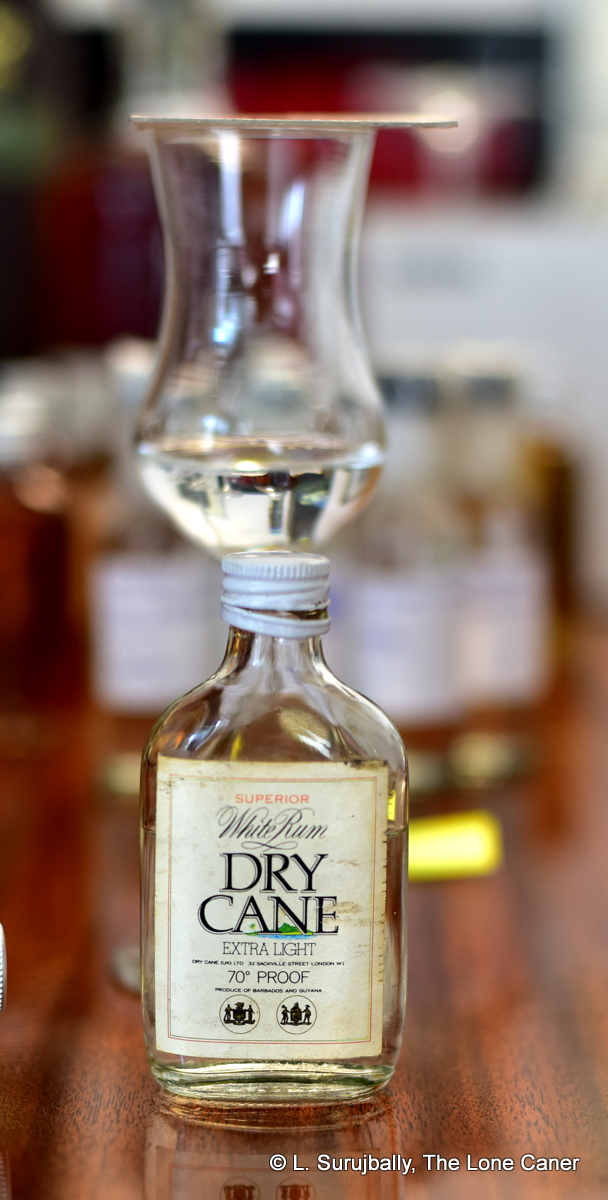 Rumaniacs Review #116 | 0732
Dry Cane UK had several light white rums in its portfolio – some were 37.5% ABV, some were Barbados only, some were 40%, some Barbados and Guyanese blends. All were issued in the 1970s and maybe even as late as the 1980s, after which the trail goes cold and the rums dry up, so to speak. This bottle however, based on photos on auction sites, comes from the 1970s in the pre-metric era when the strength of 40% ABV was still referred to as 70º in the UK. It probably catered to the tourist, minibar, and hotel trade, as "inoffensive" and "unaggressive" seem to be the perfect words to describe it, and II don't think it has ever made a splash of any kind.
As to who exactly Dry Cane (UK) Ltd were, let me save you the trouble of searching – they can't be found. The key to their existence is the address of 32 Sackville Street noted on the label, which details a house just off Piccadilly dating back to the 1730s. Nowadays it's an office, but in the 1970s and before, a wine, spirits and cigar merchant called Saccone & Speed (established in 1839) had premises there, and had been since 1932 when they bought Hankey Bannister, a whisky maker, in that year. HB had been in business since 1757, moved to Sackville Street in 1915 and S&S just took over the premises. Anyway, Courage Breweries took over S&S in 1963 and handed over the spirits section of the UK trade to another subsidiary, Charles Kinloch – who were responsible for that excellent tipple, the Navy Neaters 95.5º we have looked at before (and really enjoyed).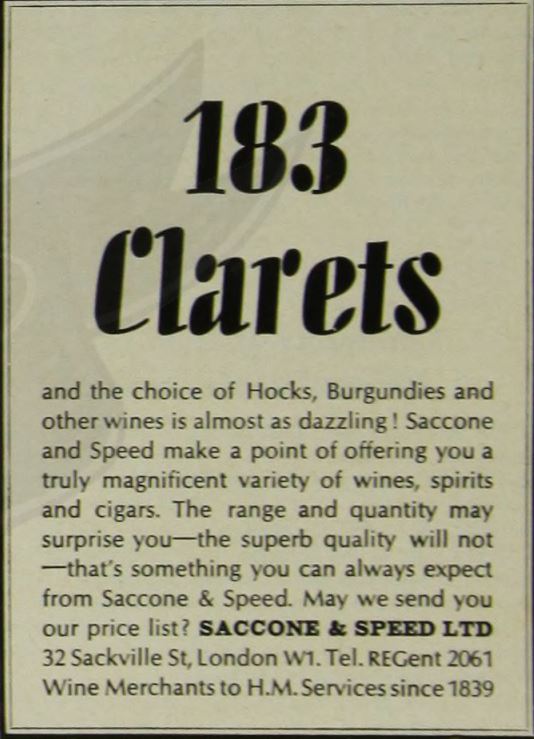 My inference is therefore that Dry Cane was a financing vehicle or shell company or wholly owned subsidiary set up for a short time to limit the exposure of the parent company (or Kinloch), as it dabbled in being an independent bottler — and just as quickly retreated, for no further products were ever made so far as I can tell. But since S&S also acquired a Gibraltar drinks franchise in 1968 and gained the concession to operate a duty free shop at Gibraltar airport in 1973, I suspect this was the rationale behind creating the rums in the first place, through the reason for its cessation is unknown. Certainly by the time S&S moved out of Sackville Street in the 1980s and to Gibraltar (where they remain to this day as part of a large conglomerate), the rum was no longer on sale.
Colour – White
Strength – 40% ABV
Nose – Light and sweet; toblerone, almonds, a touch of pears. Its watery and weak, that's the problem with it, but interestingly, aside from all the stuff we're expecting (and which we get) I can smell lipstick and nail polish, which I'm sure you'll admit is unusual. It's not like we find this rum in salons of any kind.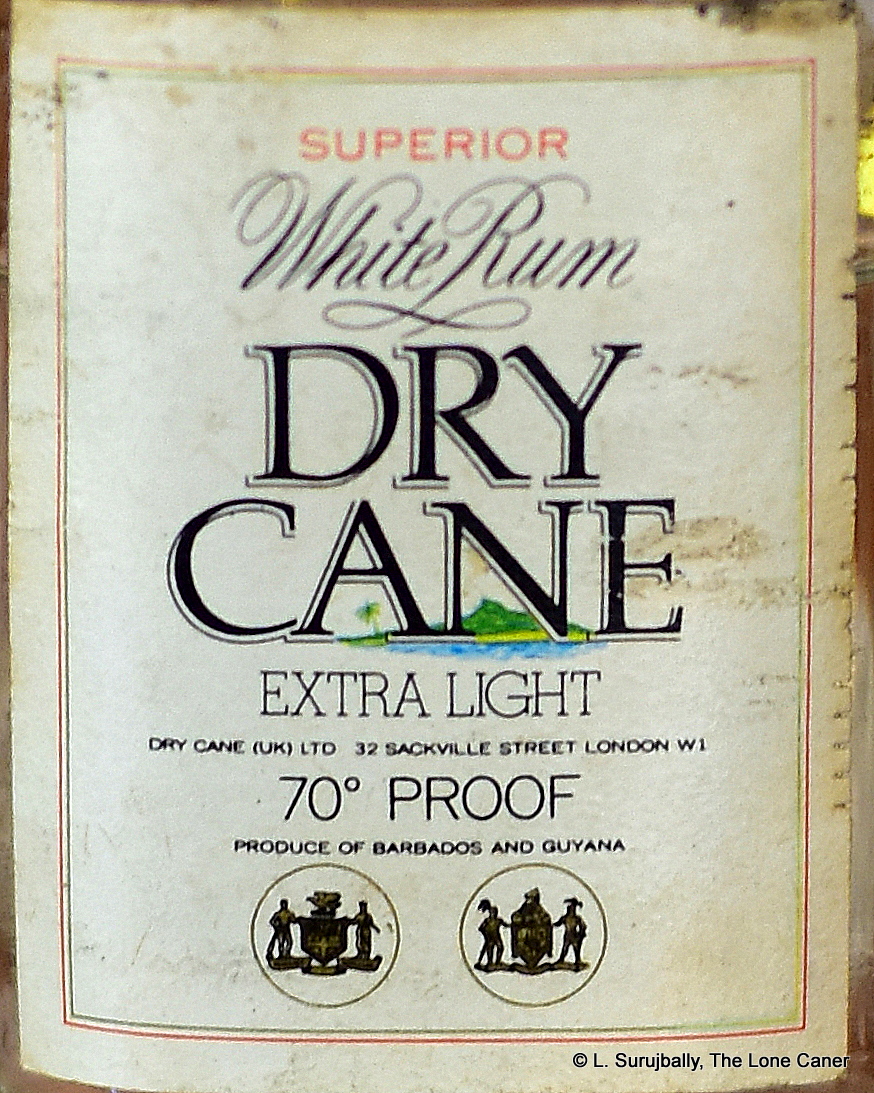 Palate – Light and inoffensive, completely bland. Pears, sugar water, some mint. You can taste a smidgen of alcohol behind all that, it's just that there's nothing really serious backing it up or going on.
Finish – Short, dreary, light, simple. Some sugar again and something of a vanilla cake, but even that's reaching a bit.
Thoughts – Well, one should not be surprised. It does tell you it's "extra light", right there on the label; and at this time in rum history, light blends were all the rage. It is not, I should note, possible to separate out the Barbadian from the Guyanese portions. I think the simple and uncomplex profile lends credence to my theory that it was something for the hospitality industry (duty free shops, hotel minibars, inflight or onboard boozing) and served best as a light mixing staple in bars that didn't care much for top notch hooch, or didn't know of any.
(74/100)