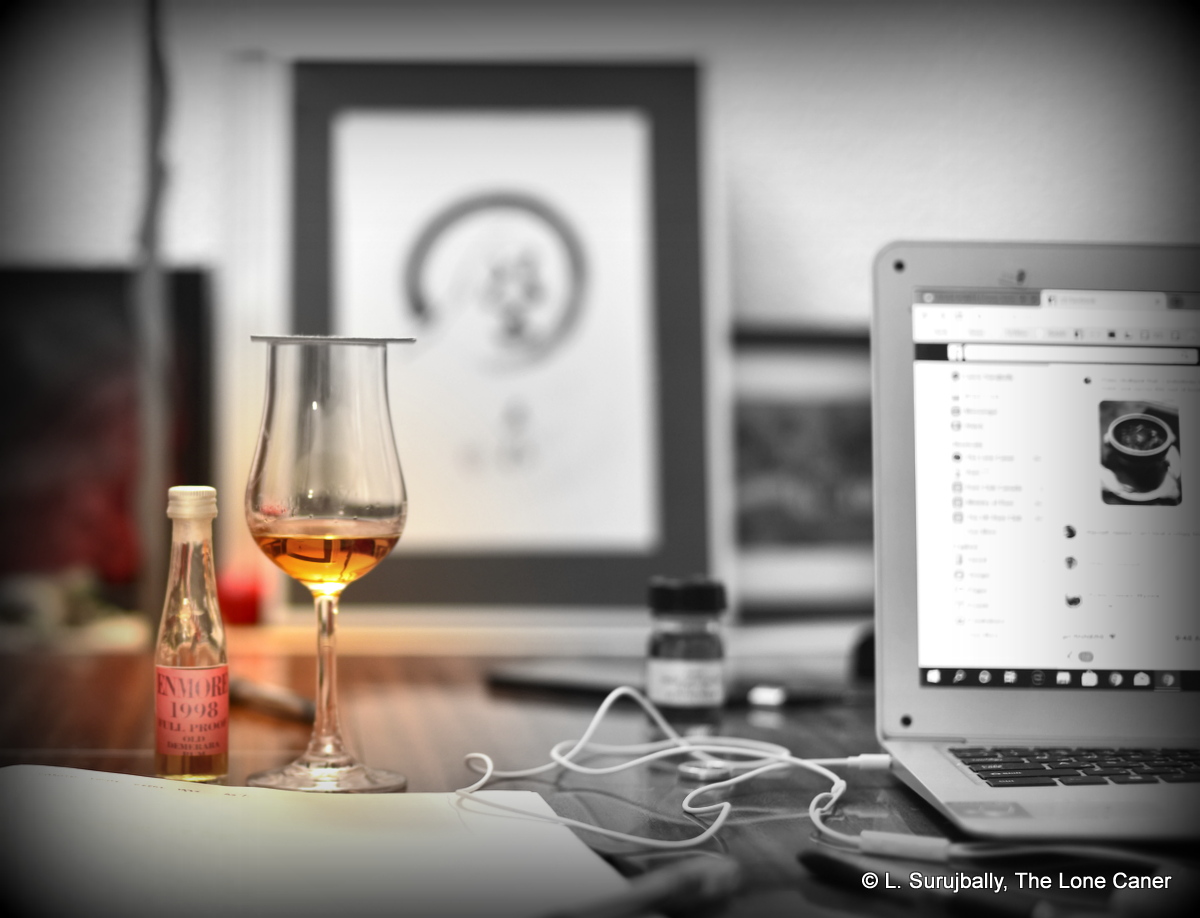 It will come as some surprise to anyone reading this review, when I say that there is a certain pointlessness now, to reviewing a Velier rum from The Age.  After all, this is a very young rum, not considered one of the Legends like the Skeldon or Port Mourant series, it's practically unfindable, quite expensive when you can, and nowadays you're more likely to find an ounce of Unobtainium than one of these unicorns.  Also, 2007 was not noted for the richness of its releases — only the LBI 1998 and the Versailles 1998 were offered that year, both also nine years old, and neither of which ever gained cult status.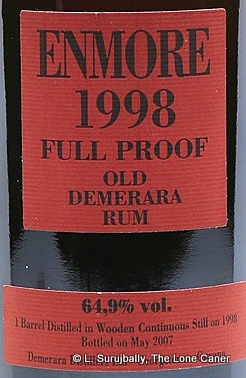 Yet for all that, to ignore it would be a mistake. There's the irresistible pull of the Old Guyana Demeraras, of that legendary Enmore wooden Coffey still (also known as the "filing cabinet" by wags who've seen it), the allure of  Velier and their earlier releases which back in the day sold for a hundred or so and now pull down thousands easy (in any currency).  How can one resist that? Good or bad, it's just one of those things one has to try when possible, and for the record, even at that young age, it's very good indeed.
By now Velier is such a household name that we can be brief since the story, the history, the man and the bottlings are so well known. This is a true Enmore still rum (the label is clear about that and it was independently verified by Luca later); it was distilled in 1998 at Uitvlugt which was where the still was back then, bottled in 2007 at 64.9%, and came from a single barrel which provided 265 bottles.
Let's get started then, with the nose, which was clear about its origins right away – pencil shavings, the sawdust of a busy lumber yard, rich spices (very Enmore-ish, one might say), starting sharp and furious as befits the strength, and then calming down to become remarkably docile, but still very firm. That's when the good stuff starts to emerge: florals, caramel, toblerone, vanilla, coconut tobacco, prunes and a melange of fruits.  What's nice about it is that for all its relative strength, it presents as almost elegant and can be smelled for ages.
Palate was just as good., but care has to be taken to get the most out of it, otherwise it feels like it's just hammering your tongue and you lose something of the subtlety.  But it's all there: a salty briny vegetable soup into which has been dumped (paradoxically enough) brown sugar, sweet soya, tobacco, olive oil, cloves and a few bars of white coconut chocolate. Dark fruits, a whiff of cloves and anise, cherries in sweet syrup. I mean, wtf? That's a crazy sort of taste mashup, and it shouldn't work, but somehow manages to salvage some elegance from all that rough stuff and the tastes meld well, shine through, and end up elevating the whole thing. Even the finish displays how disparate flavours you would not normally think could gel, can sometimes complement each other –  it's sweet, long, dry, fruity, crisp and even provides a few new notes of molasses. Caramel, coconut, ripe fruits, smoke and spices.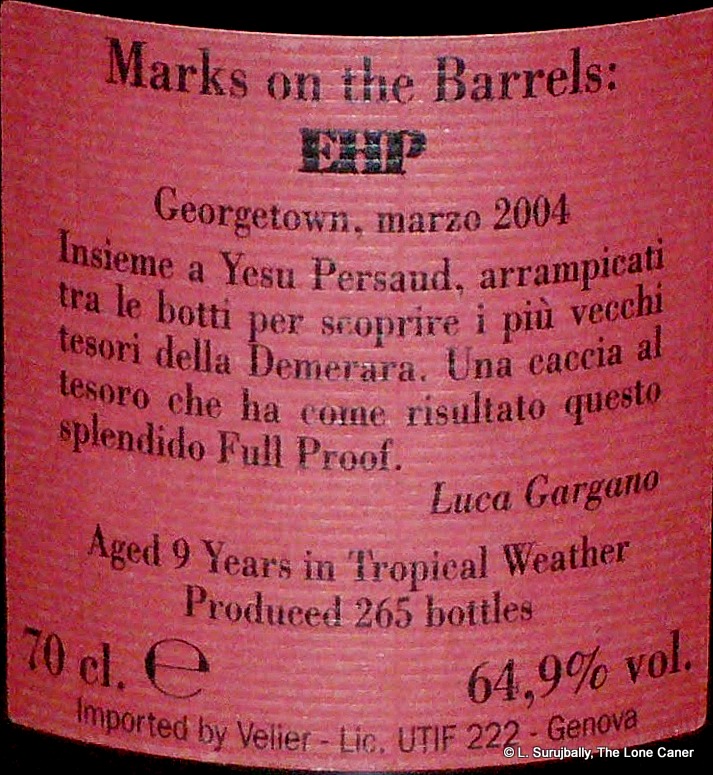 In many other rums, that kind of jumbled craziness would lead to an unfocussed mess of aggression without purpose or conclusion.  Here the individuality and quality are there, and in my notes I ask the puzzled question of how on earth this was achieved. But maybe I don't need to know, just accept that I really like the thing.
It's easy for me to be blase, even indifferent, about Velier's rums, after having tried so many.  Surely the shine has to come off the rose sometime, right? But that would be doing them – and this rum – a disservice, neither earned nor merited. This is a quietly amazing rum for something so young. It may never gain the mythical renown of the PM 1972 or the Skeldons, or the UF30E, but consider how very good indeed it is, for what it is.  At less than a third or even a quarter of their ages, it presses all the right buttons, noses well, tastes lovely and finishes with a controlled bang that can barely be faulted. So although I don't say this kind of thing often (if at all), here I think the statement is warranted, even deserved – the Enmore 1998 may be the best sub-ten year old Demerara I've ever tasted.
(#733)(87/100)