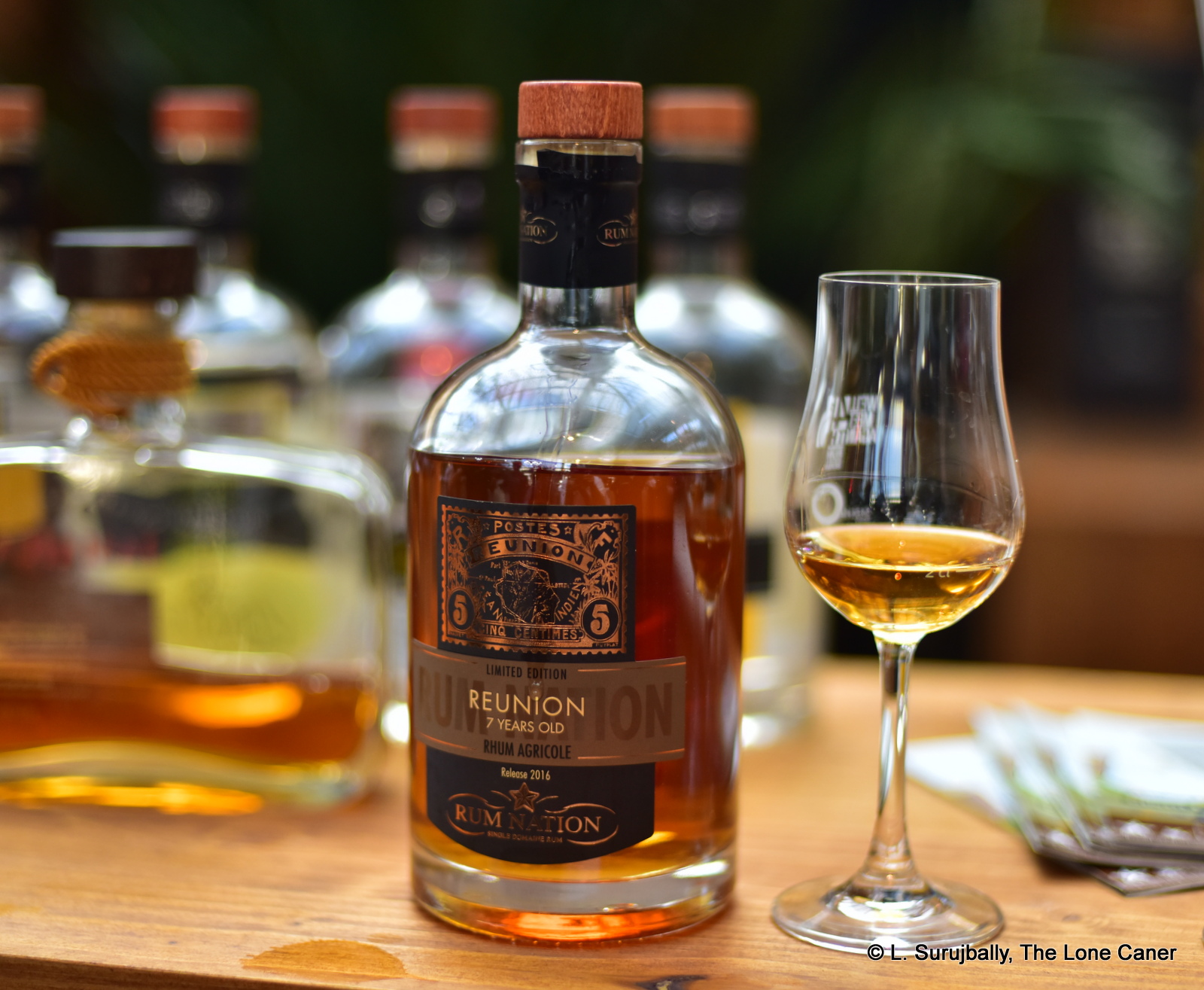 Most independents who release rhums from Savanna, that distillery on Réunion which until five years ago was practically in rum's ultima Thule, stick with their agricoles – the cane juice rhums, for which the distillery (and indeed the island) is best known. Once in a while a more adventurous indie will go and check out what they can do with their molasses based rums (like Rum Nation did with that badass 2011 7YO Traditionelle in 2018). Those occasional oddballs do succeed, but it's the cane juice rhums that turn heads, because Savanna boosts and amplifies and juices them up to "12" by running them through the high ester still those boys use with such aplomb. And at the other end, some really good hooch gets wrung out.
Aside from Savanna's own stable of rhums — their expressions have bred like concupiscent lapines — the indies and their audiences are having a field day with them. Rum Nation, as far back as 2016 and way ahead of the curve, had this one on the grid, and it was a good complement to their Caribbean expressions – laid down to rest in 2009, aged seven years and released to the festival circuit in 2016 and 2017. Surprisingly, almost nobody has reviewed the thing, which may simply be because of the lion's share of the attention directed at Rum Nation was on other serious hooch on display that year: the Rares, the presentation-level Caroni 21 YO and that amazing 30 YO blended Jamaican, as well as the brawny 60.5% Traditionnelle, a year later.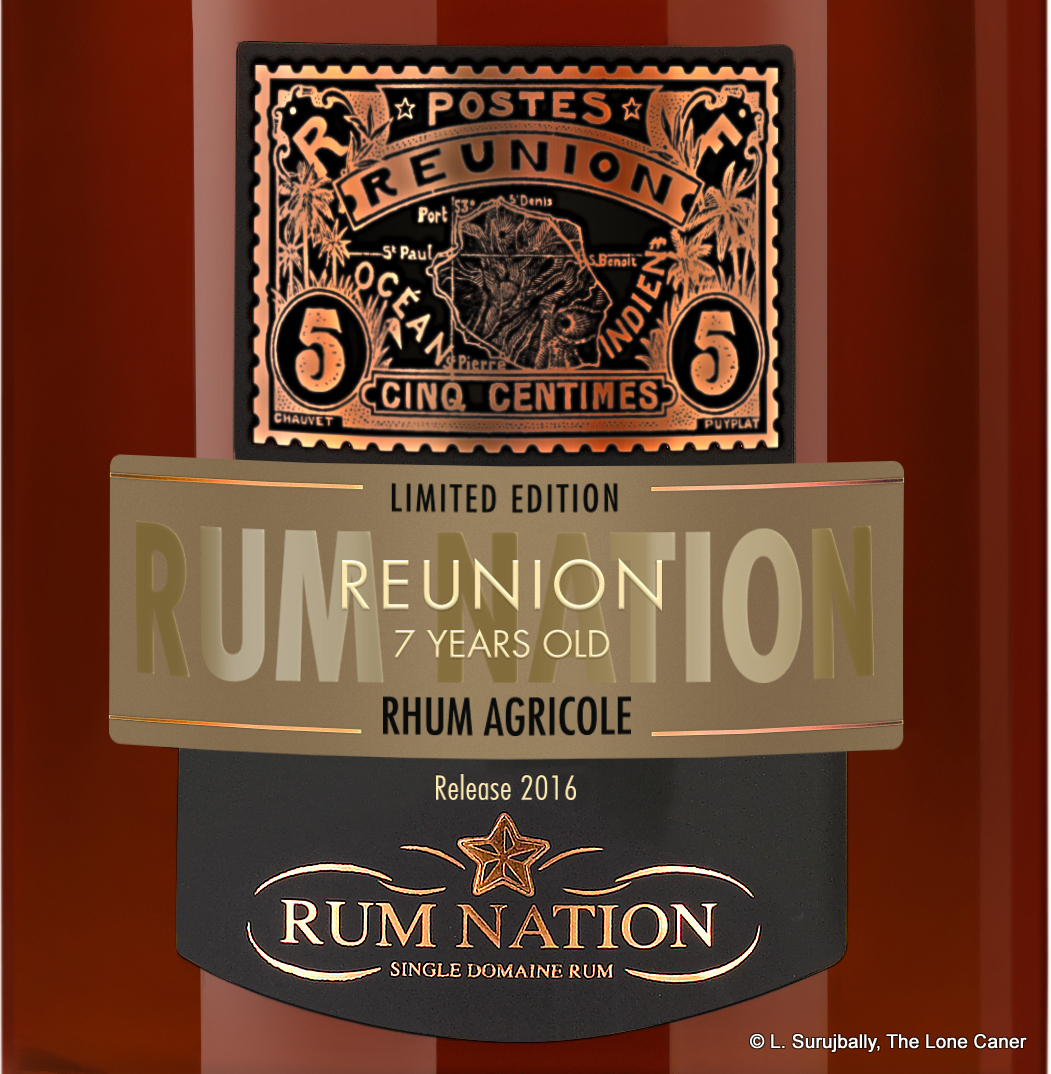 So on the face of it, it seems to be another one of those really neat Rum Nation products that Fabio Rossi, the former owner, used to wryly refer to and toss off as "entry level".  45% ABV, agricole, medium-youngish, nothing to write home about, Mommy would probably not be interested. And yet, and yet…it's really quite a nifty piece of work. 
Take, for instance, that lovely little nose it has. It is sweet, light, aromatic, with occasional whiffs of bubble gum and strawberries. There's a touch of sweet rosewater and sugar cane juice, light caramel, nougat, almonds and marzipan. And as it opens up over the minutes (I kept this on the go for the best part of half an hour), it happily provides even more: citrus peel, pears, mangoes and green grapes. The estery touch of Savanna is there, never outsized or excessive, out to seduce not to bludgeon, and in that sense the strength is exactly right for its purpose.
The taste is where many rums show their chops and sink or swim: because not everyone really bothers to spend an inordinate amount of time nosing what is, in any event, a social drink. Happily, I can report that all is good here also: initial tastes of cereal, malty cream, seeming to be a dampened down and not as tightly crisp or tart as the nose suggests it might be. There are notes of fanta and citrus based fruit juices, hanging around with light vanilla, tamarind (this was a surprise), more marzipan, almost but fortunately never overstepping the point of vague bitterness.  I must particularly mention the mint chocolate, oranges and a nice sweet creaminess at the back end, and the way it closed up shop: because that is where is many rums, satisfied they've given what they needed to, don't think they need any kind of enthusiastic finale.  Here we have a finish that is light, crisp, sleek, sweet and dry, nicely fruity (light cherries and pineapples slices in syrup), maintaining a delicate citrus action, adding some cereal hints, and ending the sip on a fading, demure note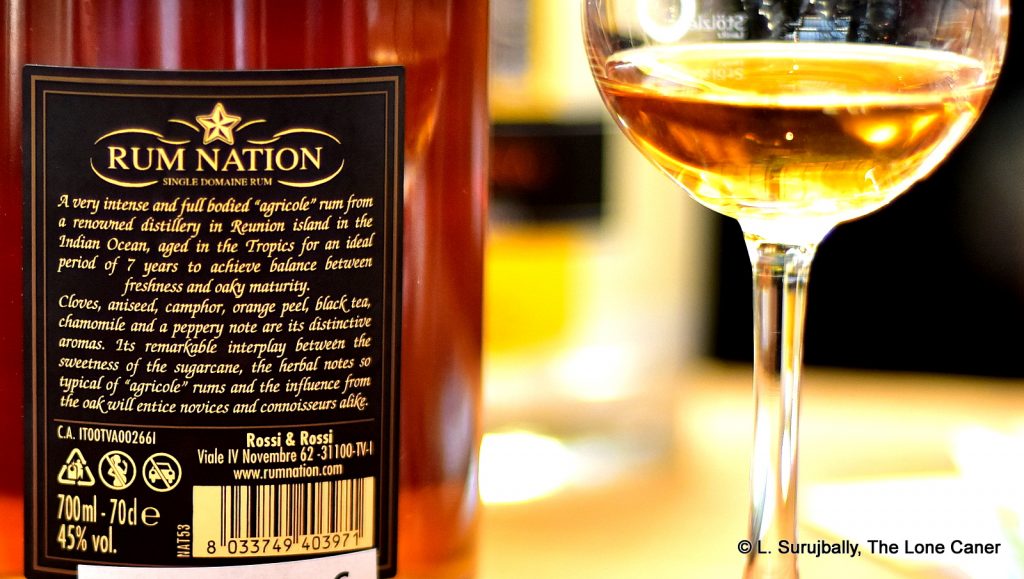 This is a very impressive dram for something so relatively young and standard-proofed. It lacks the rough-hewn brutality of a full proof rum clocking in over fifty, yet it's tasty as all get out, softly solid as a Sealy posturepedic, while paradoxically retaining a light and crisp character throughout all those fancy labial and olfactory perambulations. I think of it as an unappreciated little gem, and if still available, it's a good buy.  Sure, Savanna's own Lontan and Grand Arome series are quite good (and the 2006 10 YO HERR remains spectacular), but you wouldn't do yourself a disservice to try this one. It's an approachable and affordable mid-range rhum that reeks esters while trying hard to pretend it doesn't, all while serving up a strikingly lovely and winsome profile with sweetly understated verve and panache.
(#841)(86/100)
---
Other notes
Lots of unknown on this. The location of ageing is not precisely identified, though the "Aged in the Tropics" on the back label strongly implies full Reunion ageing.  Outturn is not mentioned, nor, surprisingly enough, is the distillery noted anywhere on the label.  I was told Savanna back in the day (not Riviere du Mat or Isautier, the only other two distilleries on the island), and have an outstanding email to Fabio Rossi asking about the other details