Réunion is an island to the east of Madagascar, and has had a long history with European colonizers, which resulted in a bewildering plethora of names. The Portuguese who were the first on the scene named it Santa Apolónia in the very early 1500s; then a century later the French took over in the 1630s, calling it Île Bourbon in 1649 after the French royal House of Bourbon. Colonisation started in 1665, when the French East India Company sent the first settlers, after which the island was retitled "Île de la Réunion" in 1793 with the fall of the House of Bourbon — but evidently unable to make up their minds, the island was renamed "Île Bonaparte" in 1801. It reverted to Île Bourbon when the British held it during the Napoleonic Wars, and stayed that way until the fall of the restored Bourbons during the French Revolution of 1848, when the island was once again given the name "Île de la Réunion"…and there it stayed ever since.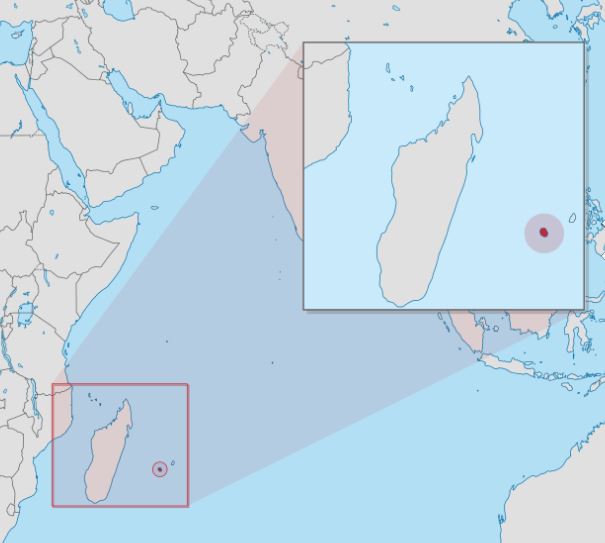 There are currently three distilleries of note on Réunion – Rivière du Mât, Savanna and Isautier.  They were all formed in the 1800s as part of the drive by France to diversify sugar production after the loss of Saint Domingue (Haiti) and Ile de France (Mauritius) in the early 1800s — but although small distilleries had already appeared on Réunion by 1815 when Charles Desbassayns built the most sophisticated sugar cane mill of the island in the region of Chaudron, records suggest primitive versions were in existence there for at least a hundred years before that (using a primitive fangourin crushing apparatus), and humans being humans, some form of creole rum was made almost continuously, though never exported.
Rum production began to take on greater importance as a diversification measure after 1865, when the sugar crisis precipitated by the development of the beetroot sugar-making process in Europe required other sources of income to be exploited.  The sugar crisis also had the effect of requiring consolidations and closures of the various estates – in 1830 there were 189 sugar factories, by 1914 they were reduced to around twenty (they briefly expanded to service rum demand during the Great War), and now there are only the three noted above.
The Isautier family had been on the island since 1832 when Louis Isautier arrived, followed by his brother Charles in 1834; over a period of years they gathered capital, married well, bought land, and were sufficiently in coin by 1845 to open the first large distillery on the island in that year, which was to some extent made possible by the 1843 earthquake in the eastern Caribbean which interrupted supplies from there. It was the first major, professionally run distillery in existence on the island. It is unclear which product took priority, sugar or rum – probably sugar, with rum being primarily for local consumption and unlike the French west Indian islands, used primarily molasses, not juice, to make their rums.
The first international showing of Isautier's rums came in 1878 at the Universal Exhibition in Paris.  By that time, the brothers – who had married cousins from the wealthy landowning family of Orré in the south of the island – had died.  Charles's widow Antoinette had taken over the management of the factory and commissioned the construction of a new distillery, assisted by her sons and changed the company name to "Veuve Ch.Isautier et Fils", packaging the rum they made in handsome sandstone bottles. These bottles were well received at the exhibition (they won a medal), starting a tradition of participation in various Expos (the rum fests of their day, one might suggest), ranging from France, to the Netherlands to Russia and it was said that they rums became a reference rum for Reunion as a whole (although no doubt Savanna or Riviere would dispute the claim).
As seems to be common with family companies, there is a hard-charging founder, some slackening in business a generation or two down the road, and then a dynamic resurgence under another fiercely focussed individual (like Richard Seale from Foursquare, JB Fernandes of Fernandes in Trinidad or Peter D'Aguiar of Banks DIH in Guyana, just off the top of my head).  In Isautier's case that person was Alfred Isautier, Charles and Antoinette's grandson, born in 1881. He was the person who took a relatively sedate, modestly sized company and modernized it, expanding Isautier's operations after buying out the other family members' shares. He upgraded the distillery to utilize more efficient column stills, introduced a distinctive rounded-triangular bottle, and began using bagasse as a power source, as well as increasing the stable of rums the distillery made and worked tirelessly to increase export sales.
His son, Paul-Alfred (known as "Ti'Fred") began experiments and eventual production of cane juice rhums, but his career with the company ceased when he was appointed a senator.  With the death of Alfred Isautier in 1955, control passed to an equally able successor, Charles Isautier, who between 1960 and 1970 embarked on an enormous diversification of Isautier's business operations in an industry-poor island – to the point where some sixty or more subsidiaries were making and selling downstream agricultural products as varied as confectionary, perfumes, candles, cattle feed and even mattresses. The company was essentially a conglomerate (like, for example, DDL in Guyana), moving quite a ways from its sugar and rum roots, though rums remained a major revenue earner, even if it was mostly for local consumption, or exported to Europe generally, and France in particular. As an aside, arrangés and aged rums made their appearance in the early 1970s as part of this expansion, though the company was (and probably remains) rather less well known internationally, and reviews of their wares remain sparse, in spite of their long lived antecedents.
In the 1990s and 2000s, as competition from mainland France affected the company, a more balanced view of the business was taken and additional variations rum and rum punches were released, utilizing that famous bottle designed by Alfred Isautier nearly a hundred years before.  This culminated in the 2010s with the introduction of various new rhum arrangés, more punches and the development of the rum stable to include more agricole-style cane juice rhum, as well as aged varietals of both molasses and juice origin – though I have seen no reference that suggests they're taking on the high-ester world of Savanna rums with anything near to the kind of zeal that company brings to the table.  That said, Isaitier remains a family-held company, and continues to be diversified, being involved in real estate, tourism and agriculture as well as the rhums that made the family their fortune. Hopefully they expand their distribution to bring more of their rhums to the attention of the general public. Reunion has a long history of interesting and remarkable rums, and while there aren't a whole lot of them, it would be a shame if we missed out just because we weren't able to lay our hands on any.
---
Company Rums (as of 2019)*
*excludes arranges and punches
Isautier 3 YO Rhum Vieux 40% ABV (from cane juice)
Isautier 5 YO Rhum Vieux 40% ABV
Isautier 7 YO Rhum Vieux 40% ABV
Isautier Rhum M

aturé

Barrick 40% ABV (3 months ageing, from molasses)
Isautier 10 YO Rhum Vieux 40% ABV (from cane juice, column still)
Isautier 10 YO Rhum Vieux 40% ABV (ceramic bottle, specal edition)
Isautier Rhum Blanc Traditionel 49% ABV (unaged, from molasses)
Isautier Rhum Blanc Agricole 55% ABV (unaged, from cane juice)
Isautier "Louis & Charles Isautier" Cuvée

 70 45% ABV (blend of agricole and molasses rum)

Isautier Rhum Vieux 50% ABV (out of production, age unknown)
Isautier

Cuvee Speciale du Millénaire 20 YO (details unknown)

Isautier Rhum Maloya Blanc Traditionnel 45% ABV (from molasses)
---
Sources
NB: There's remarkably little available online about Isautier, my books speak little to the matter and the "contact" portion of the website has not led to a response – hence the brevity of the biography. That said, if anyone can provide me with additional points of historical detail, I'd be happy to include them.