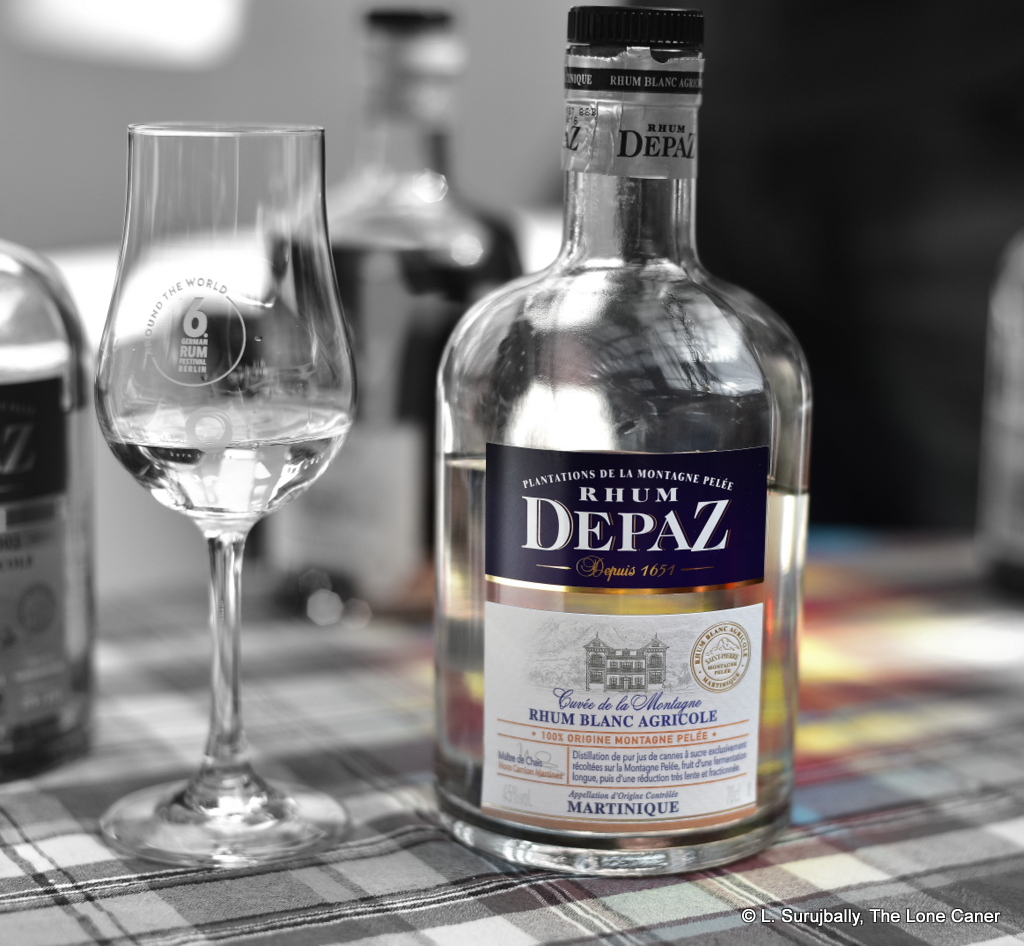 When most people spend money on rhum agricoles, they tend to go for the upscale aged ("vieux") editions, those handily aged expressions or millesimes which have tamed the raw white juice dripping off the still by ageing them for several years. Consumers like the smooth sipping experience of an aged brown spirit, and not many consider that while such rhums do indeed taste lovely and are worth their price tag, the ageing process does take away something too – some of the fresh, snappy bite of a white rhum that hasn't yet been altered in any way by wood-spirit interaction and a long rest.
Locals in the French West Indies have for centuries drunk the blanc rhum almost exclusively – after all, they didn't have time to muck around waiting a few years for their favourite tipple to mature and in any case the famous tropical Ti-punch was and remains tailor made to showcase the fresh grassiness and herbal pizzazz of a well made blanc. To this day, just about every one of the small distilleries in the French islands, no matter how many aged rhums they make, always has at least one house blanc rhum, and just about all of them are great. In fact, so popular have they become, that nowadays increasingly specialized "micro-rhums" (my term) based on parcellaires and single varietals of sugar cane are beginning to become a real thing and make real sales.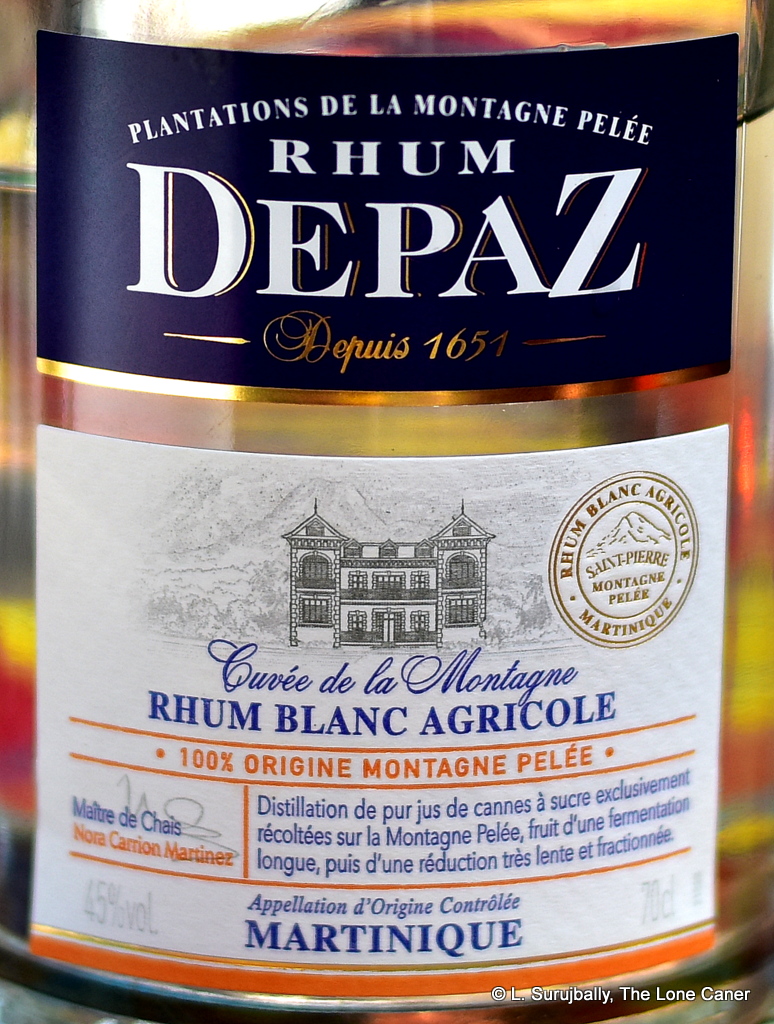 Depaz's 45% rhum blanc agricole is not one of these uber-exclusive, limited-edition craft whites that uber-dorks are frothing over. But the quality and taste of even this standard white shows exactly how good the blancs were in the first place, and how the rhum makers of Depaz got it so right to begin with. Consider the nose: it is fresh, vegetal and frothily green, vibrantly alive and thrumming with aromas of crisp sugar cane sap, sugar water and tart watermelon juice. And that's the just for openers – it has notes of green apples, grapes, cucumbers in sweet vinegar and pimento, and a clean sense of fruits and soda pop, even some brine and an olive or two. All this from a rum considered entry level.
The palate has difficulty living up to that kind of promise, but that should by no means dissuade one from trying it. It's a completely traditional and delectable agricole profile: sweet, grassy and very crisp on the tongue, like a tart lemon sherbet. It tastes of lemon, cumin, firm white pears and papayas, and even shows off some firm yellow mangoes, soursop and star-apples. The 45% isn't very strong, yet it provides a depth of flavour one can't find much fault with, and this carries over into a nicely long-lasting, spicy finish that is sweet, green, tart and very clean. There's a whole bunch of fruit left behind on the finish and it really makes for a nice neat pour, or (of course) a Ti-punch.
Depaz is located on the eponymous estate in St. Pierre in Martinique, which is at the foot of Mount Pelée itself: it has been in existence since 1651 when the first governor of Martinique, Jacques Duparquet, created the plantation. Although the famous eruption of the volcano in 1902 decimated the island, Victor Depaz, who survived, reopened for business in 1917 and it's been operational ever since. The company also makes quite a few other rhums: the Rhum Depaz, a full proof 50% beefcake, the Blue Cane Rhum Agricole as well as an XO and the Cuvee Prestige, to name just a few.
I have never tried as many of their rhums as I would like, and for a company whose rums I enjoy quite a bit, it's odd I don't spend more time and money picking up the range (I feel the same way about Bielle and Dillon). I keep adding to my knowledge-base of Depaz's rhums year in and year out, however, and so far have found little to criticize and much to admire. When even an entry level product of the line is as god as this one is, you know that here there's a company who's attending seriously to business, and from whom only better things can be expected as one goes up the line of their products.
(#813)(84/100)
---
Other notes
It goes without saying that this is a cane juice product

,

AOC compliant

,

columnar still

.

Depaz is not an independent family operated establishment any longer

,

but is part of the Bardinet-La Martiniquaise Group

,

a major French beverages conglomerate which also owns Saint James and Riviere du Mat

.