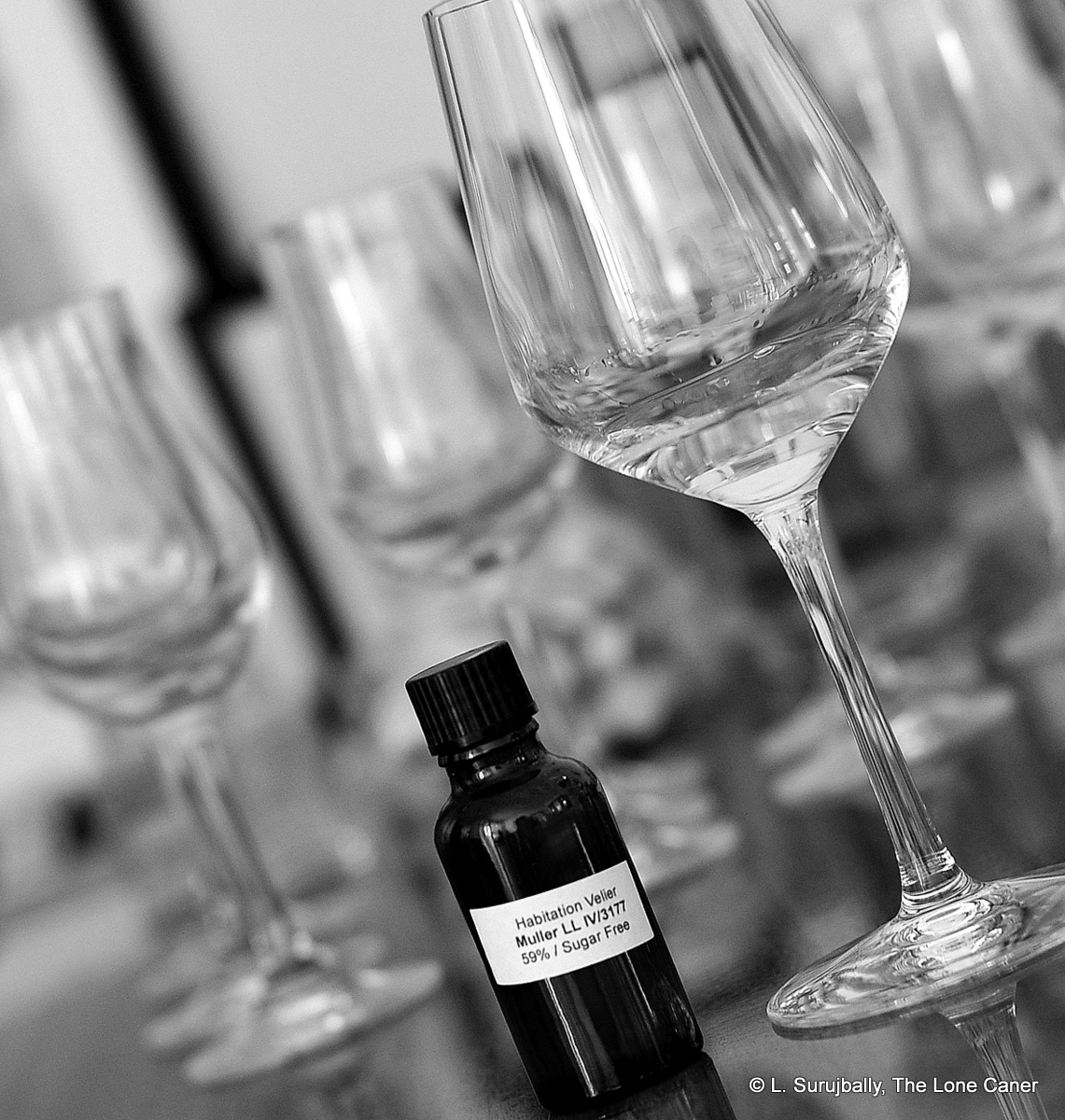 By now most will be aware of my admiration for unshaven, uncouth and unbathed white rums that reek and stink up the joint and are about as unforgettable as Mike Tyson's first fights. They move well away from the elegant and carefully-nurtured long-aged offerings that command high prices and elicit reverent murmurs of genteel appreciation: that's simply not on the program for these, which seek to hammer your taste buds into the ground without apology. I drink 'em neat whenever possible, and while no great cocktail shaker myself, I know they make some mixed drinks that ludicrously tasty.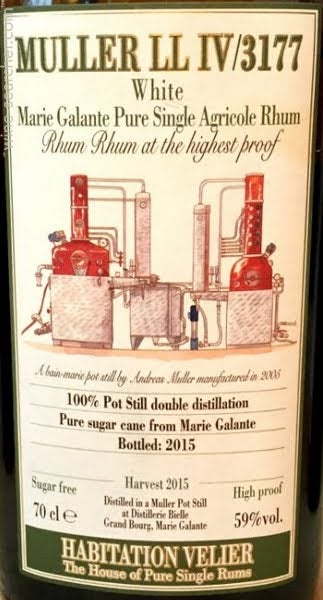 So let's spare some time to look at this rather unique white rum released by Habitation Velier, one whose brown bottle is bolted to a near-dyslexia-inducing name only a rum geek or still-maker could possibly love. And let me tell you, unaged or not, it really is a monster truck of tastes and flavours and issued at precisely the right strength for what it attempts to do.
The opening movements of the rum immediately reveal something of its originality – it smells intensely and simultaneously salty and sweet and estery, like a fresh fruit salad doused with sugar water and vinegar at the same time. It combines mangoes, guavas, watermelons, green apples, unripe apricots and papayas in equal measure, and reminds me somewhat of the Barik white rum from Haiti I tried some time before. There's also a briny aroma to it, of olives, bell peppers, sour apple cider, sweet soya sauce, with additional crisp and sharp (and plentiful) fruity notes being added as it opens up. And right there in the background is a sly tinge of rottenness, something meaty going off, a kind of rumstink action that fortunately never quite overwhelms of gains the upper hand.
When tasted it presents a rather more traditional view of an unaged white agricole rhum, being sharp, sweet, light, crisp. Herbs take over here – mint, dill, fresh-mown grass and cane peel for the most part. There's a lovely sweet and fruity tang to the rhum at this point, and you can easily taste sugar water, light white fruits (guavas, apples, cashews, pears, papayas), plus a delicate hint of flowers and citrus peel, all commingling nicely. As you drink it more it gets warmer and easier and some of that crisp clarity is lost – but I think that overall that's to its benefit, and the 59% ABV makes it even more palatable as a neat pour and sip. Certainly it goes down without pain or spite, and while there is less here than on other parts of the drink, you can still get closing notes of watermelon, citrus, pears, sugar water, and a last lemony touch that's just right.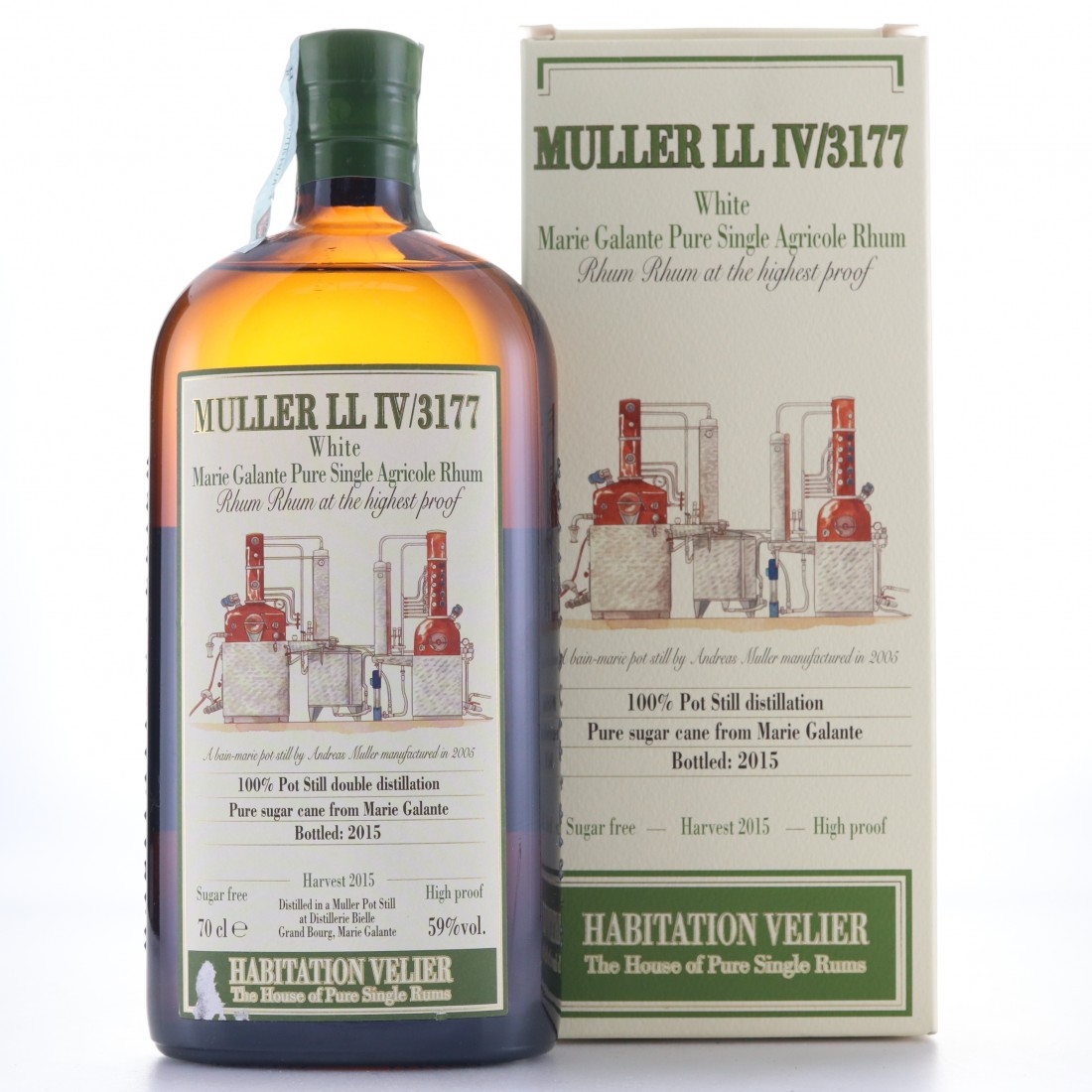 Evaluating a rum like this requires some thinking, because there are both familiar and odd elements to the entire experience. It reminds me of clairins, but also of the Paranubes, even a mezcal or two, all mixed up with a good cachaca and a nice layer of light sweet. The smells are good, if occasionally too energetic, and tumble over each other in their haste to get out, but the the tastes are spot on and there's never too much of any one of them and I was reminded a little of the quality of that TCRL Fiji 2009 I could never quite put my finger on – this rhum was equally unforgettable.
The rum grew on me in a most peculiar way. At first, not entirely sure what to make of it, and not satisfied with its overall balance, I felt it shouldn't do better than 82. A day later, I tried it again, unable to get it out of my mind, and rated it a more positive 84 because now I could see more clearly where it was going. But in the end, a week later and with four more tries under my belt, I had to admit how well assembled the rum truly was, and settled on my final score. Any rum which grows in the mind like that, getting better each time, is the sure mark of one that deserves a lot more attention. In this case it remains one of my happy discoveries of the entire Habitation Velier line, and is a great advertisement for both agricoles and the more unappreciated and overlooked white rums of no particular age.
(#746)(85/100)
---
Other notes
The name refers to the German still used to make the rhum

This 1st edition of this rhum had a brown bottle

.

The 2nd edition uses a clear one

.

Both editions derive from a

2015

harvest

.

From Bielle distillery on Marie Galante

It's a little early for the Rumaniacs series but two of the members

have reviewed it

,

here

,

neither as positively as I have

.

My sample came from the same source as theirs

.