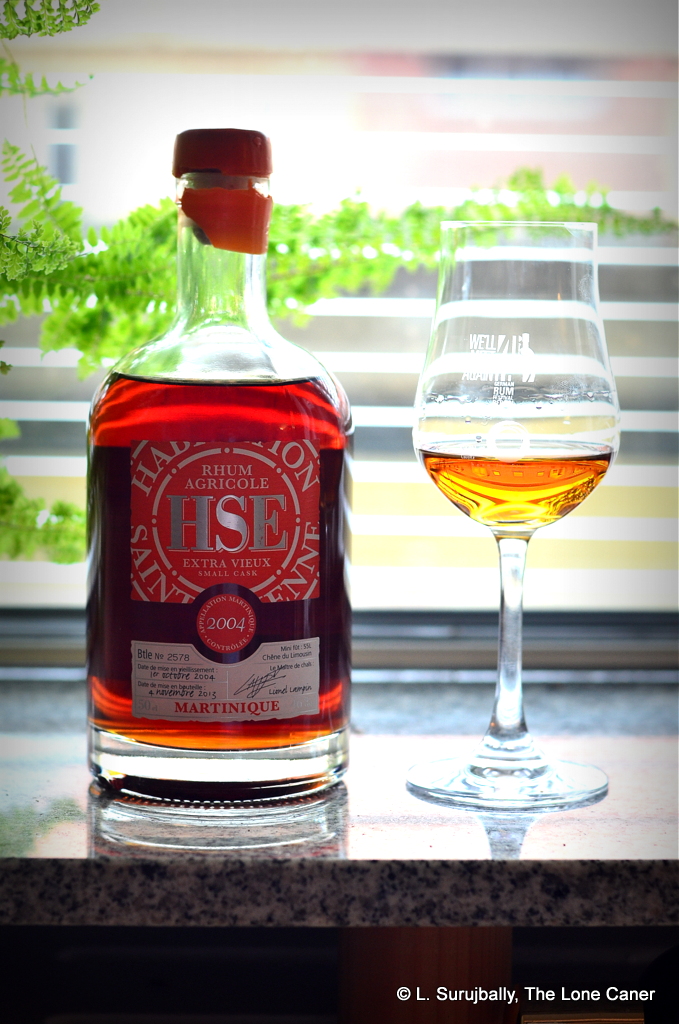 #353
Particular attention should be paid to the "small cask" moniker in the title here, because what it means is that this sterling and near-outstanding little rum was matured in small French Limousin oak casks called "octaves" that hold fifty-five liters, not a couple hundred or more as in the "standard" (and it not a single cask, by the way). Combine both the tropical maturation and the smaller cask size, and what we can expect with such a product, then, is a rum of some intensity of flavour. Which it is, and it delivers, in spades. In the blind tasting with a bunch of other Martinique and Guadeloupe agricoles — Dillon 12 YO 45%, Bielle 2007 7 YO 57.3%, Rhum Rhum Liberation 2015 Integrale and another six (or was that seven?) – this one edged them all out by just a smidgen and that's quite an achievement when you consider what it was being rated against.
If you feel these remarks are unjustifiably over-enthusiastic, feel free to dive right in and just smell this luscious 46% copper-amber coloured agricole. It was light and flowery, much more so than any of the others; acetones and nail polish mingled happily with the sweet vanilla and chocolaty-coffee aromas of a busy day at the confectioner's, and there were creamy scents of milk chocolate, truffles, cocoa, before these bowed and took their place at the rear, allowing gently tart fruity notes to edge forward – red currants, red guavas, freshly cut apples, sugar cane sap and pears for the most part. These all emerged gradually and in no way interfered with each other, combining to produce a very aromatic, if gentle, nose — warmly supportive rather than bitingly sarcastic, so to speak.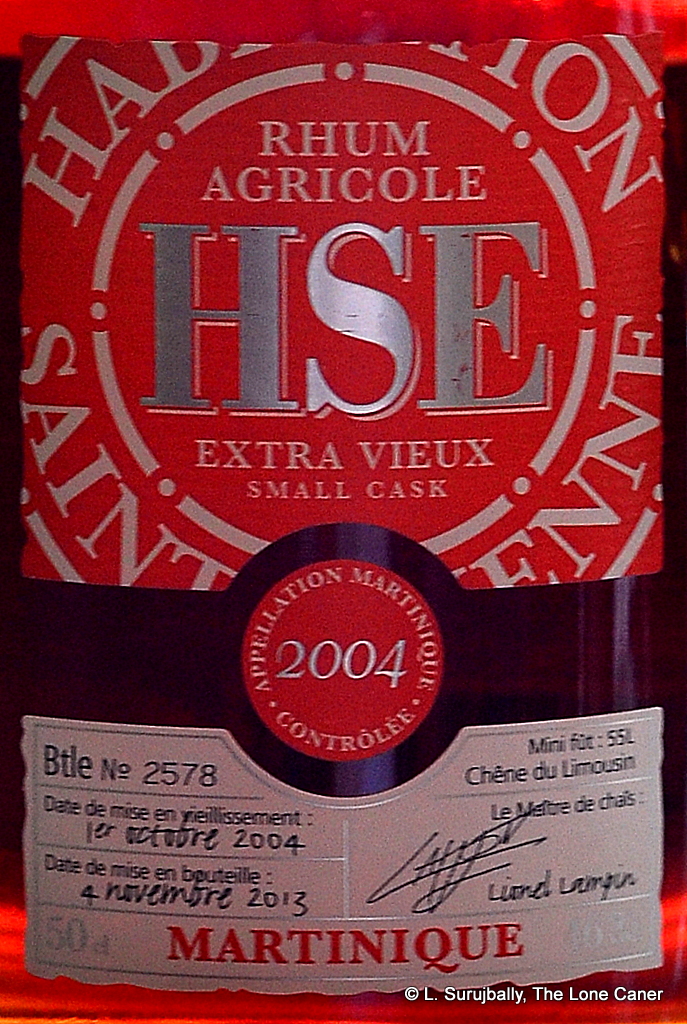 It was also quite excellent to taste. It had a lovely mélange of gapes, nutmeg and cinnamon to start off with and then presented bananas and coconut, vanilla ice cream and some caramel; gradually a robust background of salty cheddar, ginger, orange peel became more noticeable. Here the oak became quite distinct, though thankfully not entirely overwhelming – it was enough to make itself known with emphasis, that's all, and perhaps even that might be a whiff too much. With water florals and ripe apples and pears and grapes again, and edging around it all was a nice burnt sugar taste that reminded me of sugar cane fields set to flame in the cutting season (something like the Clement Tres Vieux XO). The finish was all right, somewhat short, but warm and comfortable, with light cider, chocolate and creamy notes and a touch of brine.
All in all, a really good dram – I really enjoyed this one. The balance of tastes matched the available strength pretty well and neither overcompensated for flaws in the other. I'm not much of a whisky drinker (to the annoyance of many), but there was something quite bourbon-y about the HSE Small Cask – maybe I should try a few more of those just to see how the comparison holds up. Probably not – there are far too many rums and rhums out there I haven't tried yet, and products like this one are a good reason to keep up the voyage of discovery. So why pay extra coin for whisky when rums are so much cheaper and often just as good (I always say better) in quality, right?
For those who are into the details, the rum is an AOC-certified Martinique rhum made from cane juice, distilled on a creole still in October 2004, bottled November 2013 (I bought mine in early 2016), and nine years old. Unfortunately there is no detail regarding the outturn, though my bottle was numbered #2578, so feel free to guess away. With numbers like that, it would appear that there are still many more bottles available – this is not one of those sixty-bottle runs that you can't get ten days after it hits the market: and that's all to the good, because even at its price and for a scrawny 500ml, it's a great-tasting rhum, and though it's "only" 46%, you're getting quite a little pocket-Hercules of taste in your glass when you try it and does the brand no dishonour whatsoever.
(87.5/100)
---
Other notes
Some background notes on Habitation St. Etienne can be found on the review for the HSE 2007 Millesime issued with/by la Confrerie du Rhum – that one was also very good.