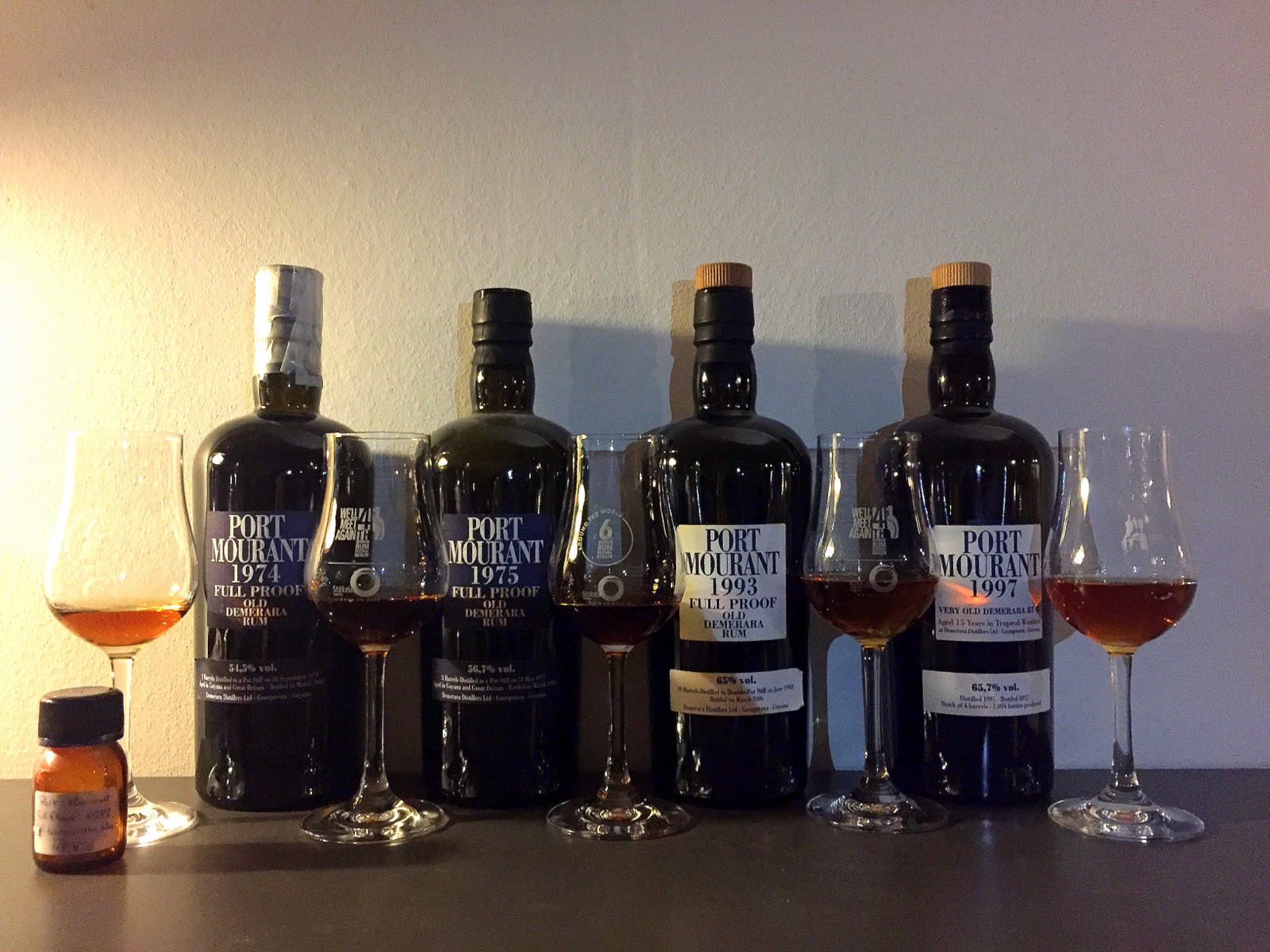 Some days are just harder than others, especially when we put our lives and livers and family time on hold, just say f**kit and do a deep dive into rums that are insanely expensive, excrutiatingly rare and that makes ethanol leak from the eyes of every Velier fan and exiled Mudlander who ever lived. While I would not go so far as to say we suffer for our art (drinking rum unicorns like this? are you kidding?), there is no question that when two of the cool kids in the rumworld – Gregers and Nicolai – managed to put together a Velier Port Mourant session, I went into my bedroom and shed bitter tears of envy and ignored my wife for three days straight (though admittedly it helped that she was away scouring for a Prada purse at the time).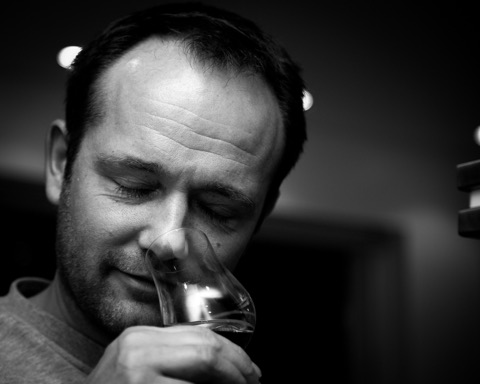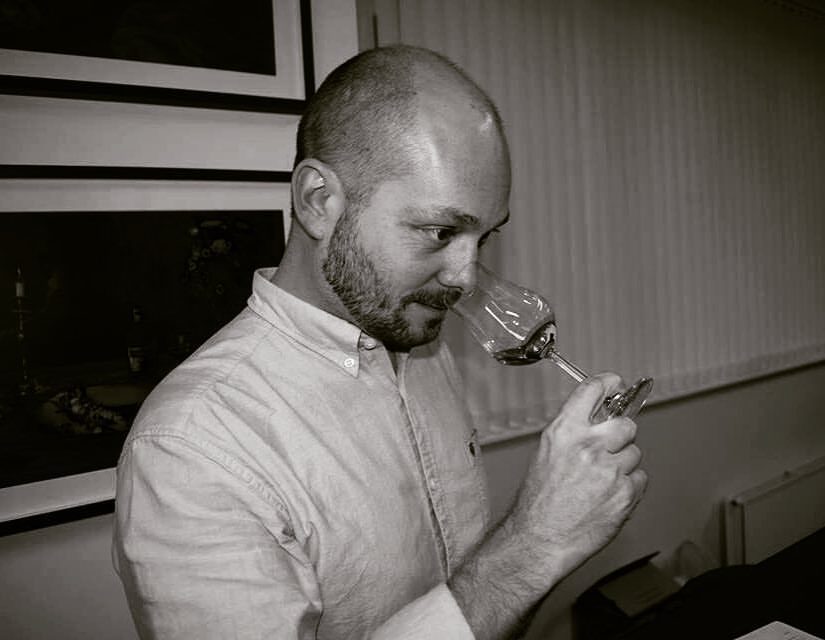 All joking aside, both Gregers and Nicolai are long-time correspondents of mine from Denmark, and have a lot of fun at my expense laughing at all the good moonshine they get up there while I bake in the desert.  We share samples and bottles and commentary constantly – it was Gregers who introduced me to the Jamaican 1977 Ping 9, and Nicolai who provided a massive set of Savanna Lontan Grand Arômes to me a year or so ago – and because neither have a website (yet) or do writeups (yet), when I heard of their Velier PM session, I offered to host their tasting notes here…because stuff like this needs some broadcasting, given how rare these rums now are.  Caroni is the Velier outturn du jour at the moment (some might argue it's the 2017 70th Anniversary Collection) but we must never forget the concussive blast which their Demeraras made on the world all those years ago when only Serge Valentin was writing about them at all.
So, here's their report.  All tasting notes are theirs, all conclusions are theirs, all scorings are theirs. It's a shame they didn't manage to lay paws on the 1982 and 1985 versions as well – that would have made it a complete Velier PM set – but enjoy, anyway, and if you ever get any of these rums, treasure them.  They really are pretty damned good.
---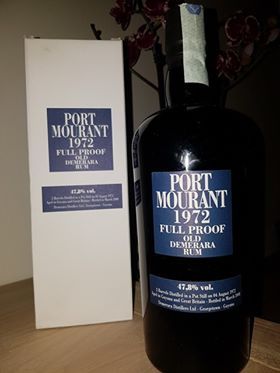 Velier Port Mourant 1972-2008 36 YO Full Proof Old Demerara Rum 47.8% 175 bottles
Nose: What the… this is just pure sex in a glass. Fruity yet peppery hot notes kick off the party. Wood spice, aniseed, liquorice – but not the heavy English type, dried overripe prunes, raisins, dried figs & dates, tannins and roasted oak/wood and vanilla. In the far back dried rosemary and thyme which, shortly after, lingers into an almost floral note. Menthol notes develop a little later followed by leather and tobacco, along with cigar box / cedar tree after additional time in the glass. Did anybody say complex?
Mouth: Spicy without being too strong, fruity sweetness and a perfect oily texture – not too thin or thick.
Finish: Fruity elements to start with, then wood spice and aniseed followed by…well, more fruit. Wood spice kicks in along with complex floral notes and a fruity sweetness combined with roasted oak and vanilla. The menthol notes awaken a bit more. Tannins and a smooth and pleasant dryness cleans up the the bountiful party. The finish just keeps going and continues to be balanced yet complex, fruity and meaty in an almost feminine style – if that's not straining your imagination too far.
Comments: Amazing! The balance, flavour and texture! The complexity! Superb rum! The alcohol is subtle and well integrated. The balance becomes even more apparent after a little time in the glass. This is super complex and wonderfully integrated. Harmonious and sexy! We need more of this stuff on the shelves – if only…
Points: 94/100
---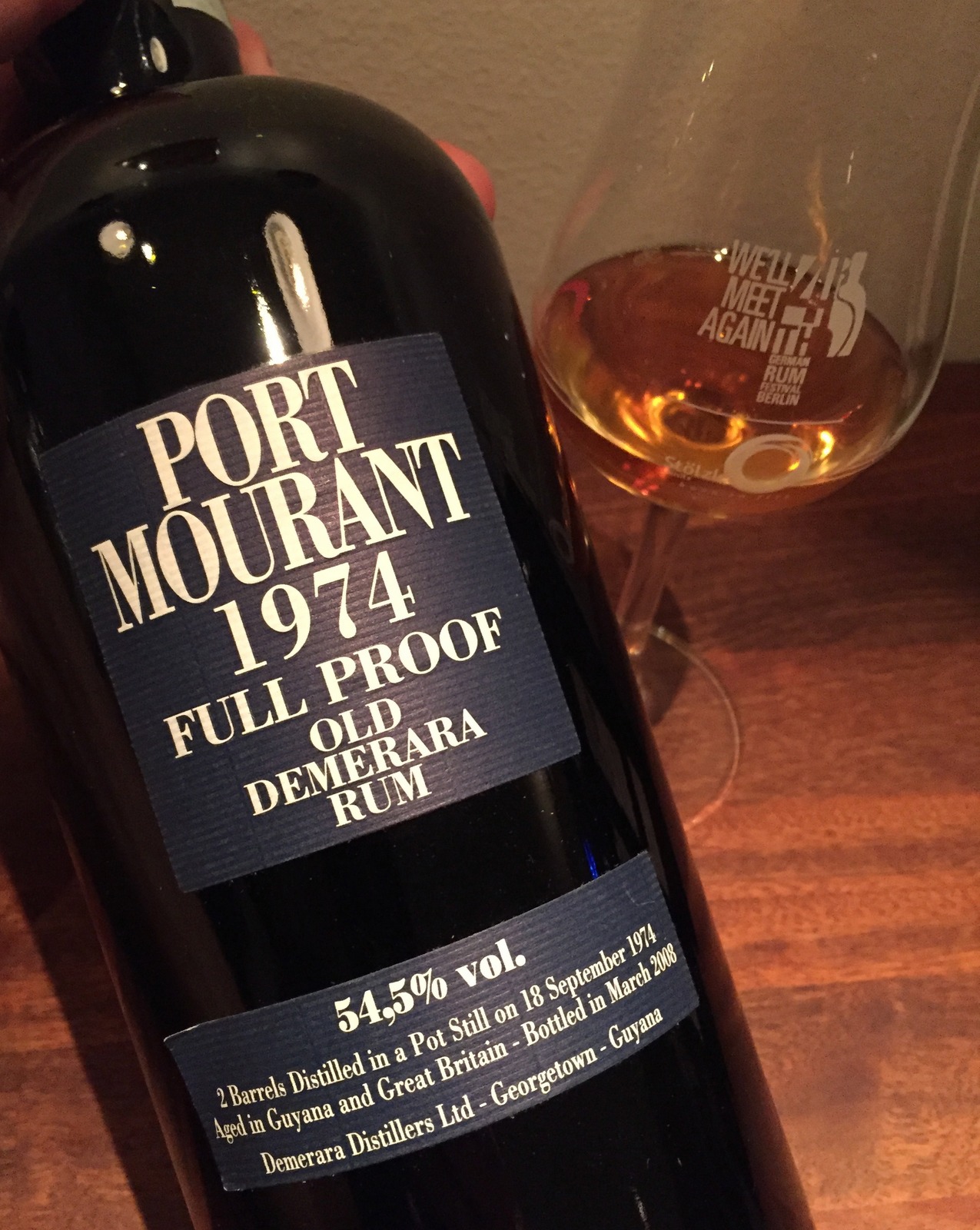 Velier Port Mourant 1974-2008 34 YO Full Proof Old Demerara Rum 54.5% 364 bottles
Nose: Dried raisins, prunes, dates and figs, warm sweet spices (cinnamon, cardamom, vanilla), menthol, wood spice, tannins and oak. In the background lurk liquorice, aniseed, much more pungent than the 1972. Deep, earthy, meaty notes,  leading on to thick treacle, molasses, dark chocolate combined with the dried stone fruits from earlier.
Mouth: In the mouth it's got a peppery and warm spicy kick which quickly transfers on to a fruity sweetness in the back – is it the dried stone fruits again? Who cares, we loved it anyway.
Finish: The fruitiness is rather quickly subdued by oak tannins, aniseed and other warm spices and woodspice. This is super dry, the dried stone fruits remain lingering in the far back though. Tobacco, leather, oak, tannins and strong aniseed come back again and everything lingers there for a long time.
Comments: Much more assertive than the 72. Dry and earthy, the sweetness is kept far in the background. Balance is super beautiful, but in a very different way than the '72 – much deeper, much more meaty, pungent, dry. There is a slight bitterness that comes lingering at the very end, which cleans up and dries your mouth. This is a great Demerara rum, one of the best.
Points: 92/100
---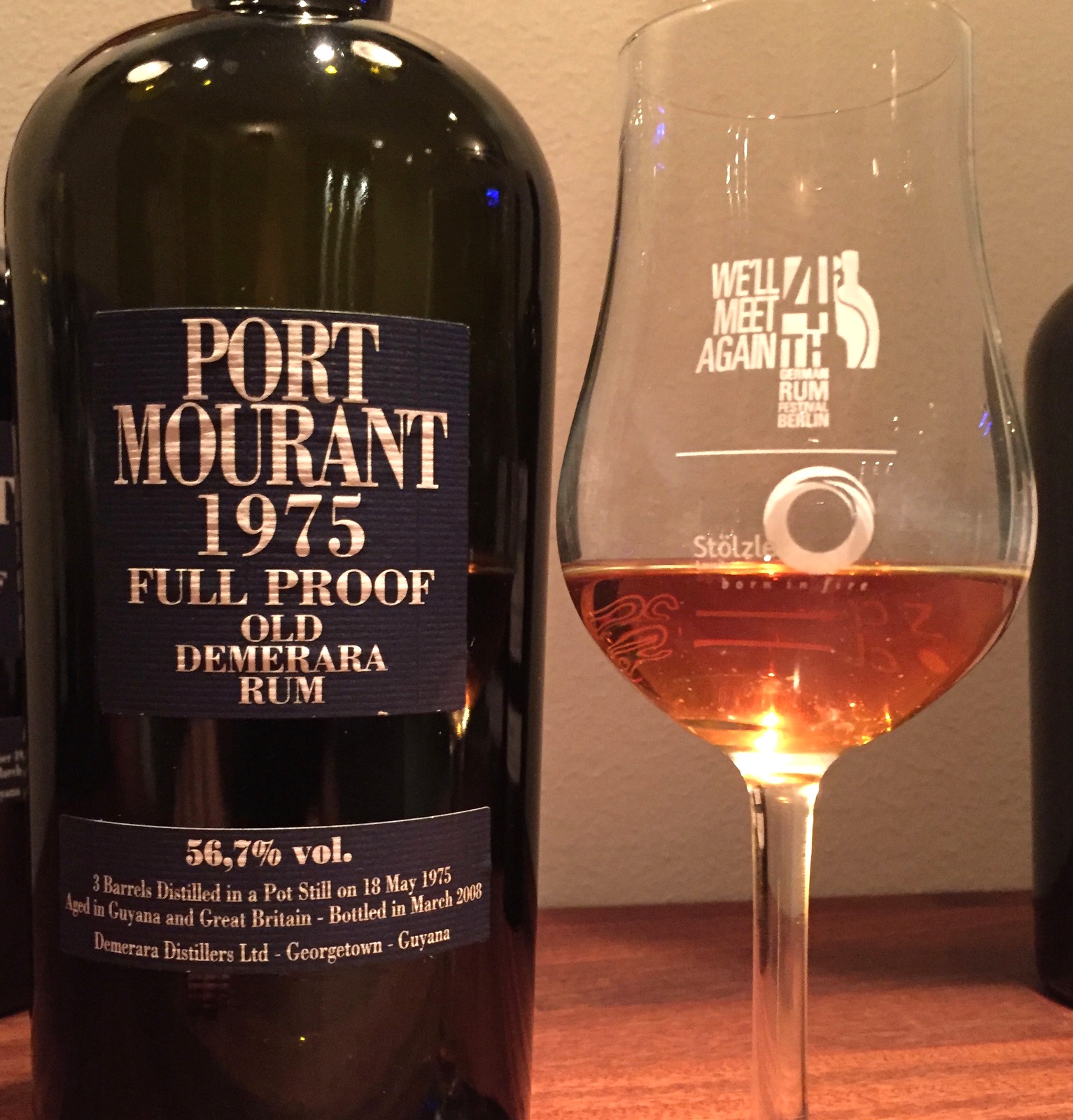 Velier Port Mourant 1975-2008 32 YO Full Proof Old Demerara Rum 56.7% 518 bottles
Nose: Wood spice, aniseed and hot pepper hits you straight away, like hammer to the glass. Dried prunes, raisins and menthol in the background supported by heavy notes of treacle and English licorice. Oak, tannins and vague notes of vanilla from the cask linger in the far background. It's much more aggressive and in your face compared to the '72 and '74 which is surprising given it's not too far removed in strength from either of those.
Mouth: Oily rich, sweet, light tannins, oaky wood spice and pepper.
Finish: Heavy, dark/burnt sweetness, aniseed and licorice dominate, dried figs and prunes return, wood spice, cinnamon and cardamom. The meaty feel is prominent but somehow things are not completely balanced…there's something slightly off here. The bitterness comes in at the end and "cleans up" the goodness. Would have loved the sweetness and warm spices to have lasted a little longer, but the bitterness swipes it away, which takes this rum down several points.
Comments: The '75 is just a bit too heavy on the wood. It's that guy in class who has all the necessary stats to succeed big time, comes close…but just doesn't get the girl. It's good, no doubt about it, but after the '72 and '74, it just falls behind. Having said that, there are a lot of other 75's on the market, which redeem the year's output of PM rums.
Points: 84/100
---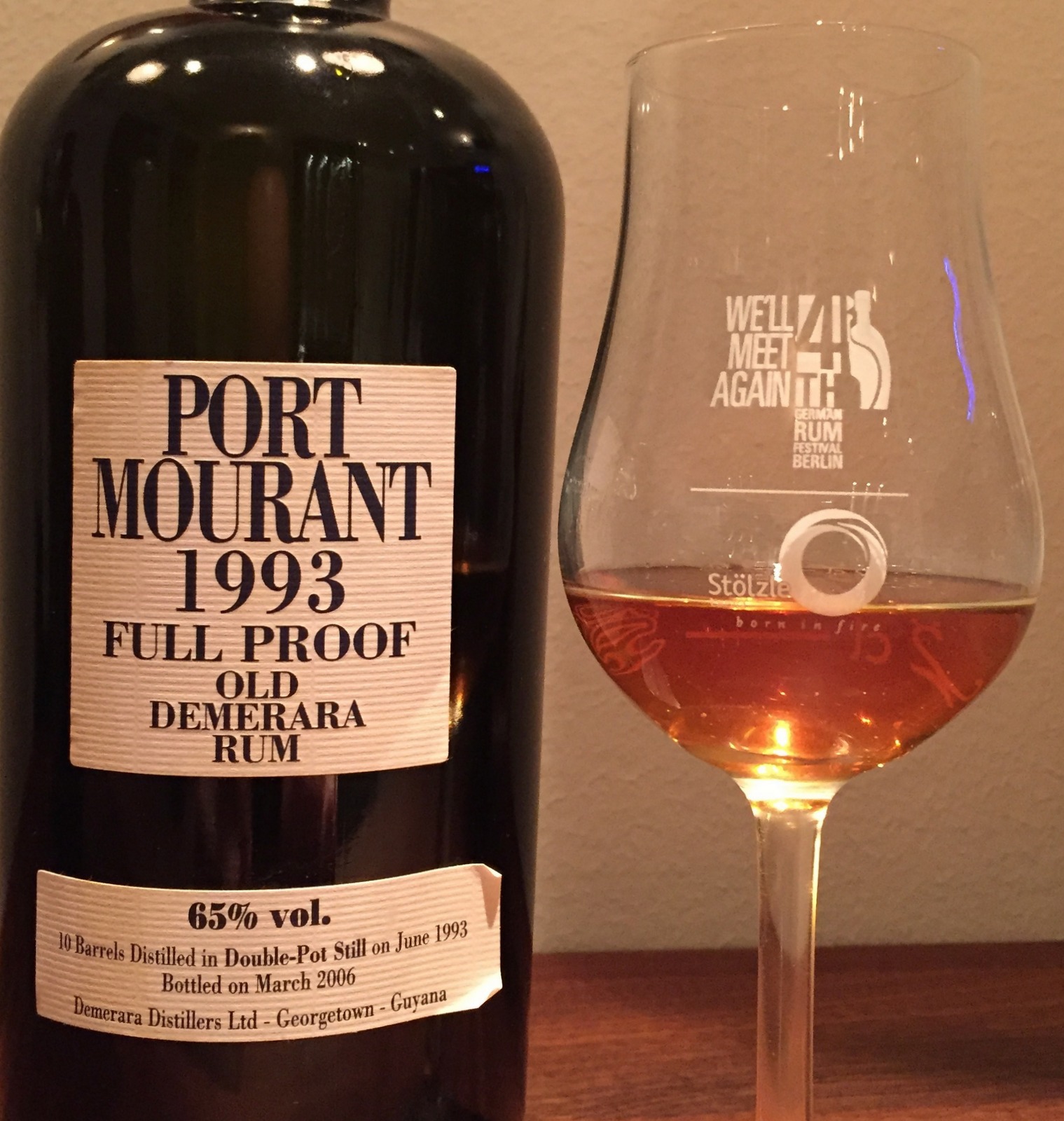 Velier Port Mourant 1993-2006 13 YO Full Proof Old Demerara Rum 65% 2994 bottles
Nose: My God this is a monster. The alcohol just slaps you, hard, twice, and this is a bottle that has been opened for some time now. Aniseed, heavy wood spices, peppery notes, sweet and rich fruity notes. Licorice and burnt treacle, flambeed prunes, pungent vanilla, raisons, menthol notes. It has a freshness to it, unlike the continentally aged versions. It is somewhat chaotic, a freak show in the middle of a circus stage.
Mouth: The alcohol hits the palate fiercely, then develops into a difficult-to-define partly-fruity sweetness along with peppery notes and an oily texture.
Finish: Fusel notes quickly dominate any of the fruit we were expecting, along with any mineral or floral notes. Tannins, hot spices, wood spices, oak. It has this dry, tannin-rich meatiness to it, but not bitter as such. The beast just hangs on, but not in a harmonious balanced kind of way, more a fight for dominance – where the 93' is determined to win.
Comments. The tropical ageing is very apparent. The alcohol, balance and flavours are by no means well integrated, true, more a mad maelstrom of everything but the kitchen sink — but the chaos is charming (and scary) at the same time. Unfortunately it's miles behind its brothers.
Bearing in mind that this was a bottle that had been open for some time, we can only imagine how it was when newly opened and our thoughts steered towards a bodybuilder on steroids (and crack) with a serious need of a dental appointment.
Points  80/100
---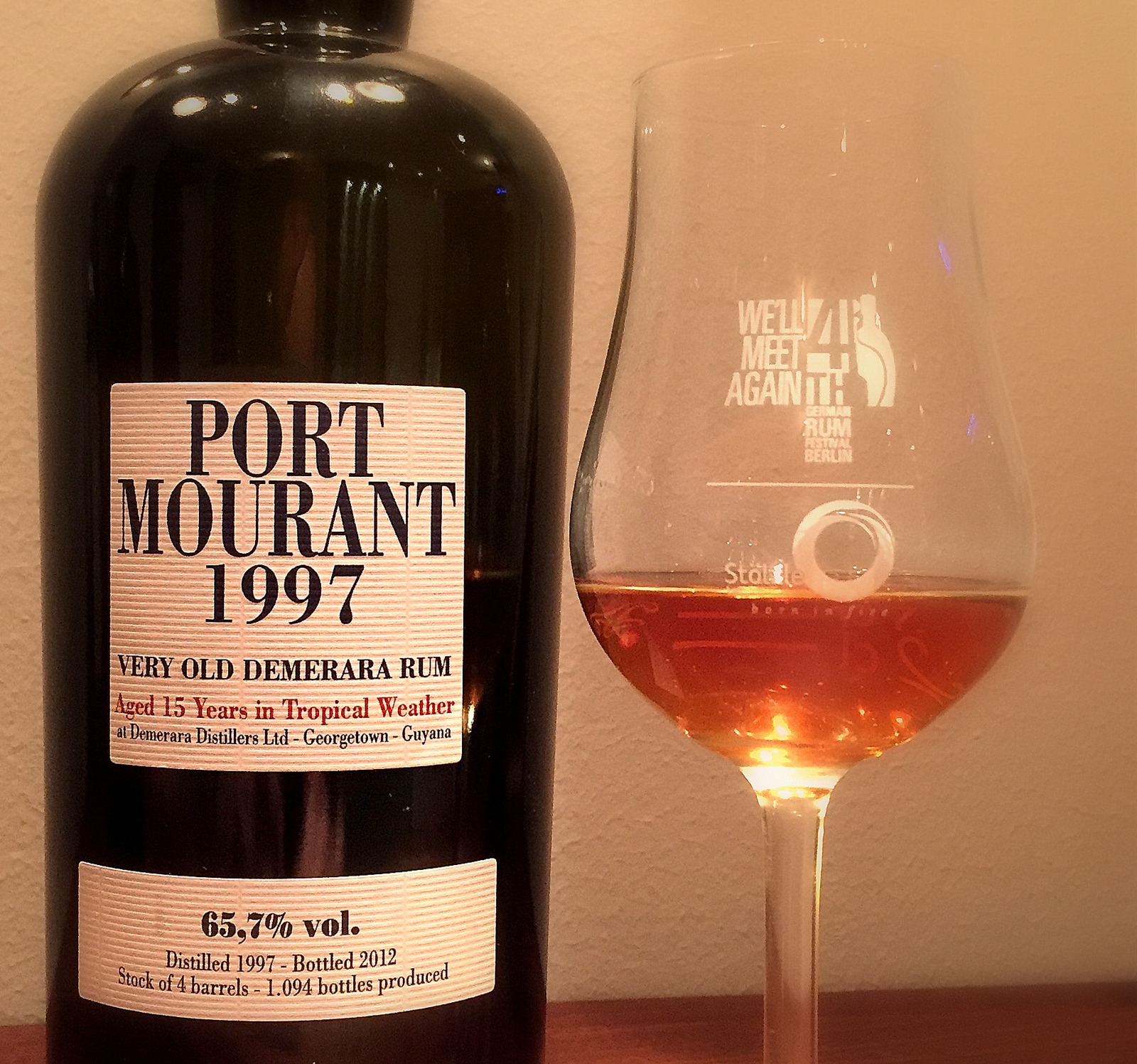 Velier Port Mourant 1997-2012 15 YO Full Proof Old Demerara Rum 65.7% 1094 bottles
Nose: Holy moly… this just says "I love you" as soon as it's poured. The tropical ageing throws a complex plethora of rich treacle, heavy dried fruits, sweet spices, cinnamon, vanilla, and pungent alcohol at you – in that laid back island way.
Mouth: On the palate, you are greeted by a sweet, spicy, oily rich and pungent juice. Slightly lighter than the 93, despite the alcohol difference but so much better and pleasant.
Finish:  The tropical ageing wins dominans now for certain. Dark liquorice, caramelised treacle, fruits – candied prunes and figs, warm spices, wood spice, vanilla, oak, stringent tannins. It closes off with a slight bitterness, but pleasantly so and seems to last forever.
Comments: The tropical ageing is much better integrated in the 97 compared to the 93. The complexity and sweetness is just so utterly well balanced and charming that it wins you over despite the high abv. The balance is generally astounding throughout and the perceived sweetness is second to none. This is pretty much how you would want your wife – tropically sweet, firm but soft, fierce but sexy, mature but also young and beautiful. If only it could have your kids.  We'd name them all for plantations in Guyana.
Points:   90/100
---
IN CLOSING, THE BONUS ROUND
What an evening… Our senses were boggled from the amount of flavours and alcohol we'd just exposed them to, and trying to get an overview of the entire experience seemed somewhat unnatural considering what we'd just tried.
In an attempt to step away from it all and try to let the experience sink in, we agreed another glass of rum might do the trick. I remembered that I was all out of the Caputo 1973 (I was one of the mob who had descended on poor Ruminsky's garret in Berlin to get my sample before the police dispersed us all), but I did have something else he sent me a few years ago and thought this would make a great blind sample for Nicolai – so went and found it. As this had a decent kind of pedigree, we agreed after trying the thing, that our tasting notes should be included here as well:
Blind sample:
Nose: This is just sickeningly beautiful (Nicolai's eyes now seemed wide open and alert again). Starts off with a profound dark caramel, deep rich treacle, warm sweet spices, vanilla, roasted oak, wood spice, burnt molasses, tannins, coconut oil, tropical fruits like papaya, mango and lychee, white pepper, "brunkager/pebernød" (Danish Christmas cookies) insanely complex and rich.
Mouth: Warm, spicy, sweet, velvet texture, buttery scotch richness and enough alcohol to keep it all in control. Nicolai was fast losing his cool by this point.
Finish: The sweet spices and alcohol was our initial thoughts. Then black liquorice, caramelized treacle, dried fruits like figs, plums, raisins, sultanas in an insanely good mix with sweet spices, oak, vanilla, cardamom and cinnamon. I could see Nic casting restive and possessive glances at my sample bottle, and so hurriedly removed it from his reach.  He nearly wept.
Comments: This beautiful beast lingers forever. The balance is outstanding!! What a plethora of complex flavours. Oak, heavy rich caramel, dried fruits, spices and herbs in a beautiful balance. Unicorn tears would be shamed if placed next to it. Points were given and it was time to reveal what Nicolai had just tasted.
Velier Skeldon 1973 (!!!)
Points:  95/100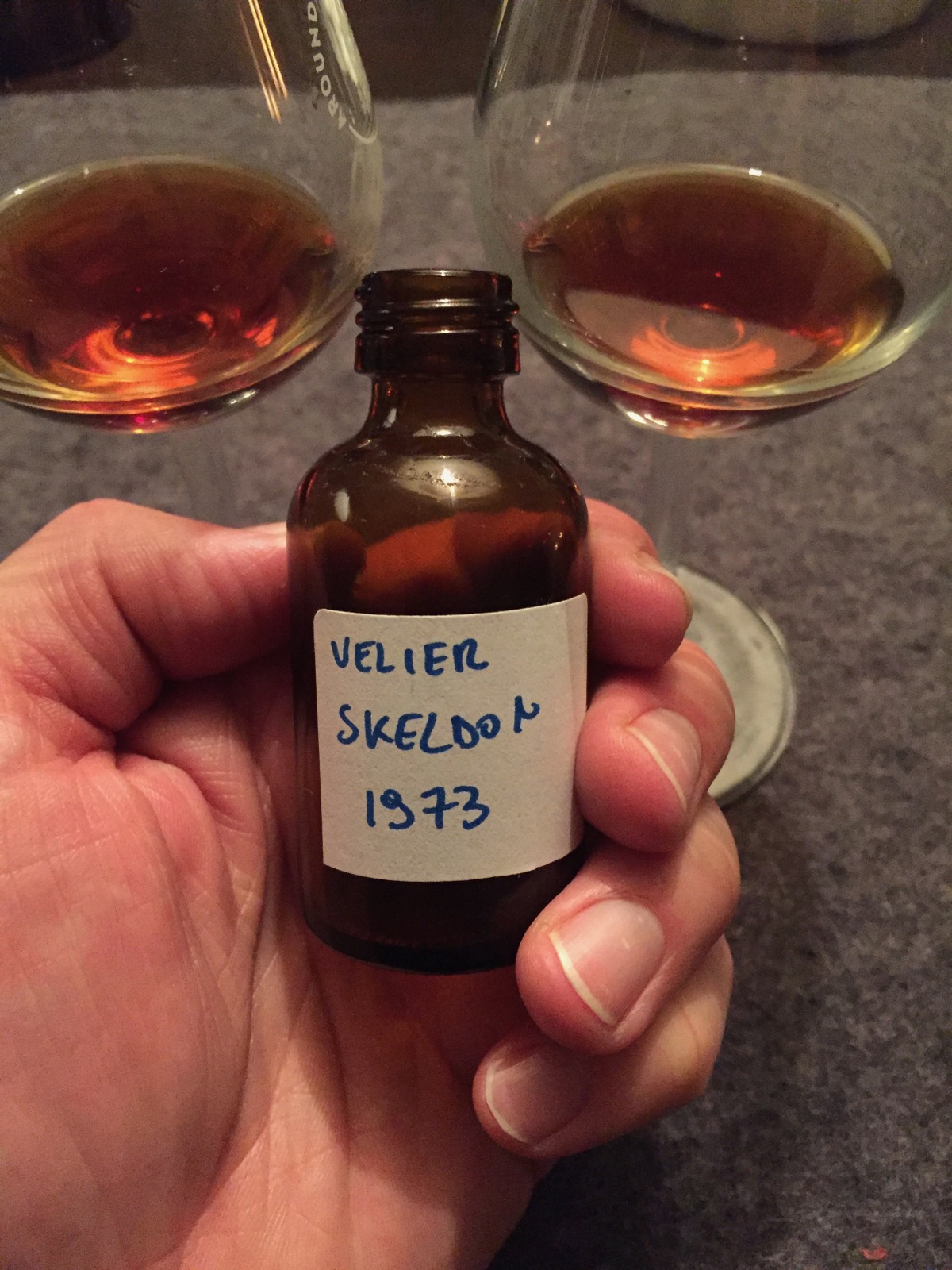 ---
[The authors paused to catch their breath for a week at this point, before continuing…..]
So how do you wrap things up from here?
Well, to start of with, we both agreed that it was properly annoying that the PM 1972 was the best of the lot, considering it's the only bottle we didn't have any more of (what we tasted was a sample from Thomas Caque). It completely took us off guard…and just about blew our minds. Who would have thought that the "feminine" profile of the Port Mourant 1972 would take the lead (The Skeldon obviously not part of the equation).
It was equally interesting that the difference between tropical vs. continental ageing didn't appear to give an overwhelming advantage/disadvantage to any one of these rums either, though of course it was clear that the ageing regime makes for very different flavour profiles.
Having said that, it is also worth noting that there are other continentally aged Port Mourants out there, which are in close competition and may in fact even take the lead. These are rums like the Norse Cask 1975, Rendsburger Bürgermeister Guyana 1975, Silver Seal 1974, which in our opinion, deserve spots next to these PM giants from Italy. Mind you, they all have similar costs to those from Velier, so not exactly something you just pick off the shelves anymore. 
Regardless, this had been one hell of an evening we are not likely to have again any time soon. 
---