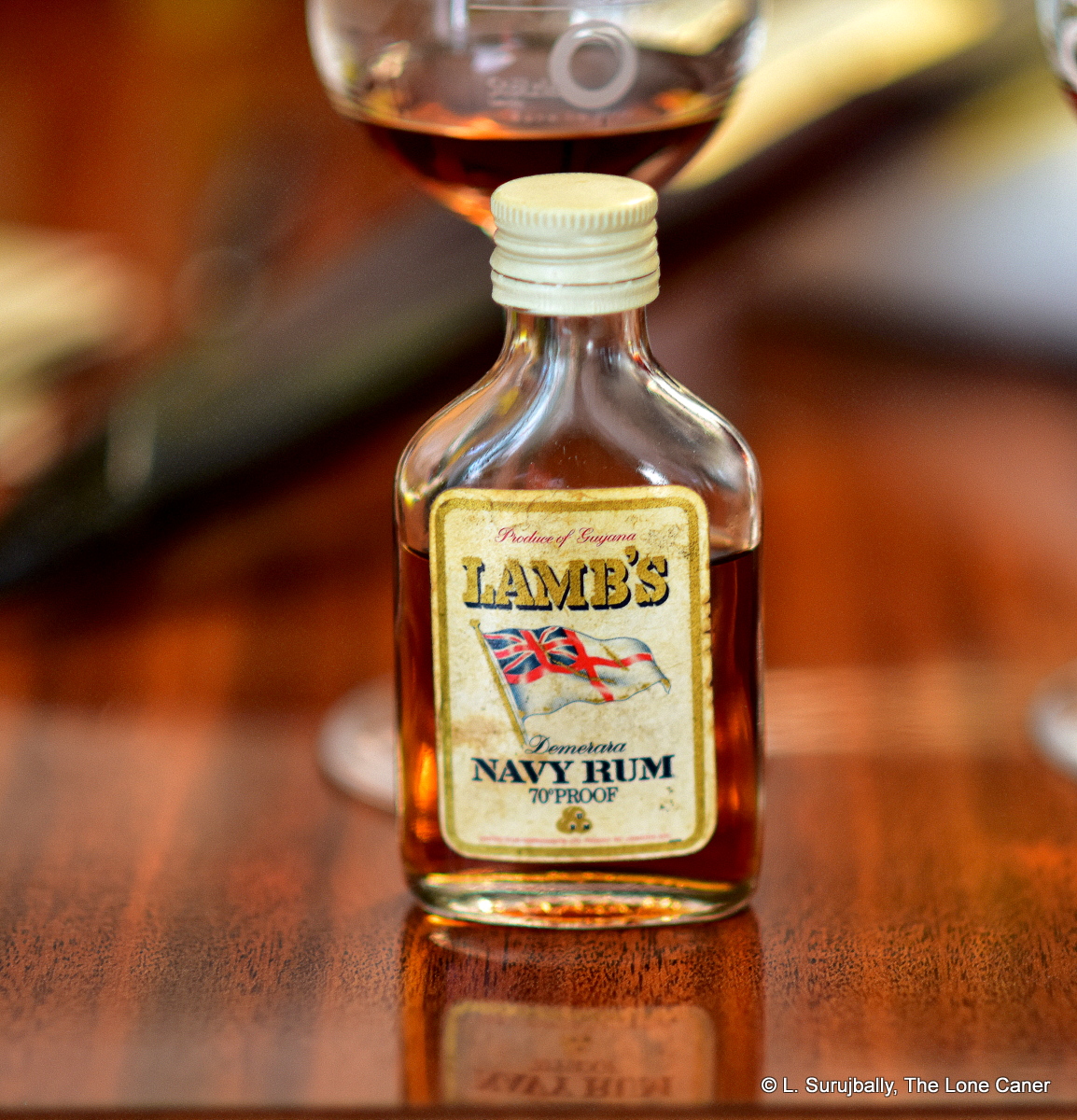 Rumaniacs Review #099 | 0663
Alfred Lamb started making his signature dark rum from West Indian raw stock in 1849 in London; it was initially aged in cellars below the Thames, which is why you still see occasional bottles of "London Dock" gathering dust on store shelves here or there, rubbing shoulders with various branded Navy rums, white rums and spiced rums, and it's all a big yawn through these days.  The current owner of the Lamb's name, Pernod Ricard, markets it as a downmarket grocery-store kind of rum, and the days of something like the 1949 Special Consignment are long gone.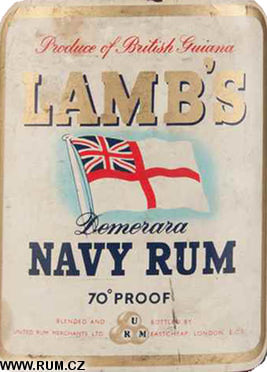 This bottle likely comes from the late 1970s: there is an earlier version noted as being from "British Guiana" that must have dated from the 1960s (Guyana gained independence in 1966) and by 1980 the UK largely ceased using degrees proof as a unit of alcoholic measure; and United Rum Merchants was taken over in 1984, which sets an absolute upper limit on its provenance (the URM is represented by the three barrels signifying Portal Dingwall & Norris, Whyte-Keeling and Alfred Lamb who merged in 1948 to form the company).  Note also the "Product of Guyana" – the original blend of 18 different rums from Barbados, Guyana, Jamaica and Trinidad pioneered by Alfred Lamb, seems to have been reduced to Guyana only for the purpose of releasing this one.
Colour – Gold
Strength – 40% (since 100º proof was ~ 57.14%, then mathematically 70º proof = 40% ABV)
Nose – Yes, definitely Guyanese and for sure one of the wooden stills, PM or Versailles. Dark, rich and molasses based, with sawdust, pencil shavings, redolent of caramel, fudge, lemongrass, licorice, citrus, dates, tobacco leaves and green grapes.
Palate – "Thick" is not out of place to describe it.  Or maybe "juicy". It's sweet, dark, rich and dense with great mouthfeel for standard strength. A mix of both light and dark fruits – pears, peaches, prunes, mint leaves, and fresh pancakes drizzled with syrup.
Finish – Mid length, nothing special, but a nice firm exit.  
Thoughts – It's not the most complex thing around, but if the straightforward pleasures of a mixer or simple sipper are your thing, this won't disappoint.  It's not trying to redefine Demerara and gives a decent account of Guyana and the stills, if less of the Navy style. Something of a one-trick pony, then, and that it's a good pony at only that one trick is just our loss.
(0663 | R-099)(80/100)