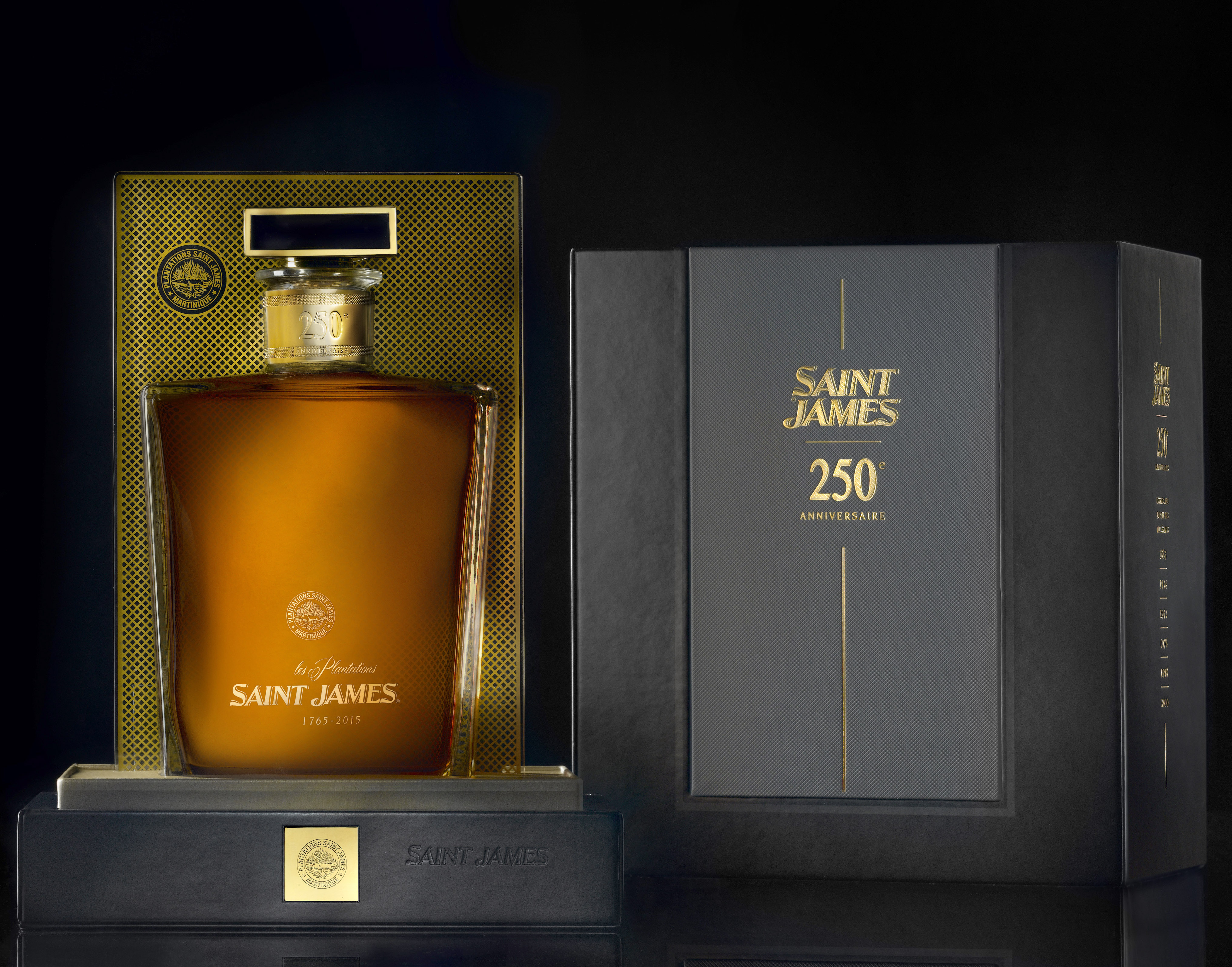 ***
Rumaniacs Review #055 | 0455
About the only place this rhum falls down is that for all the information we have on it, it leaves us begging for more. It is a heritage (or "halo") edition rhum, a bland of six millésimes, those years considered to be of exceptional quality – the legendary 1885 (R-010, remember that?), 1934, 1952, 1976, 1998 and 2000, and yeah, what else could we possibly want? Well, how much of each was in the blend, for one, and how old each of those components was, and further, how much (if at all) the final blend was itself aged.
But I'm not whinging too loudly. This is an impressive dram, and only 800 bottles were issued for the 250th anniversary of the plantation (I think this was 2015). One wonders if it was a coincidence that each bottle supposedly retails for €800, and yes, it's still available, the secondary market has thankfully not gotten into the action here as yet.
Colour – bronze
Strength – 43%
Nose – Luscious, voluptuous. Caramel and dark fruits, hinting at (get this) a column still Demerara, except that it's much lighter. Florals and sweet ripe fruit are exhaled with joyous abandon – marula fruit, cashews, light pineapple, and the sweet and over-ripe scent of mangoes that fall under gargantuan tropical trees in such profusion they rot right there on the ground. Also oaky, somewhat sharp, some freshly sawn lumber, pineapple, tobacco and grated ginger. Whew…quite a smorgasbord, and well assembled, I assure you.
Palate – After the stronger Neissons, this seems almost tame. Much of the nose has been retained – ripe fruits, cherries, the crispness of gooseberries, herbs and grass and cream ("krauterquark" as the Germans would say). Much of the heavier components of the blend lose some definition here, the younger ones take over and contribute a light, frisky, sparkling profile. Pleasant, just not earth shaking. Light strawberries, vanilla, oak (perhaps a bit much), breakfast spices, cumin, and a vein of citrus and salt caramel through the whole thing.
Finish – A shade brief, with the aforementioned fruit, cumin, citrus, salt caramel and raisins, lots of raisins.
Thoughts – I'd hazard a guess that the more recent vintages, say from 1976 on, contribute some sprightliness and vigour, some of that sharpness and tart fruitiness to the blend, while the older ones give depth and solidity upon which these rest. For my money I'd prefer somewhat less of the former, more of the latter, or some better balance between the two, and perhaps a greater strength – all the elements of a great rum are in evidence, but it's too light. That's not to say it's bad – not at all! – but it does make for ease and comfort; I'd personally prefer something more aggressive and complex which would elevate such a great collection of vintages a few points more.
(86.5/100)ruma
Some of the boyos have taken a look at this rhum also…see the Rumaniacs page