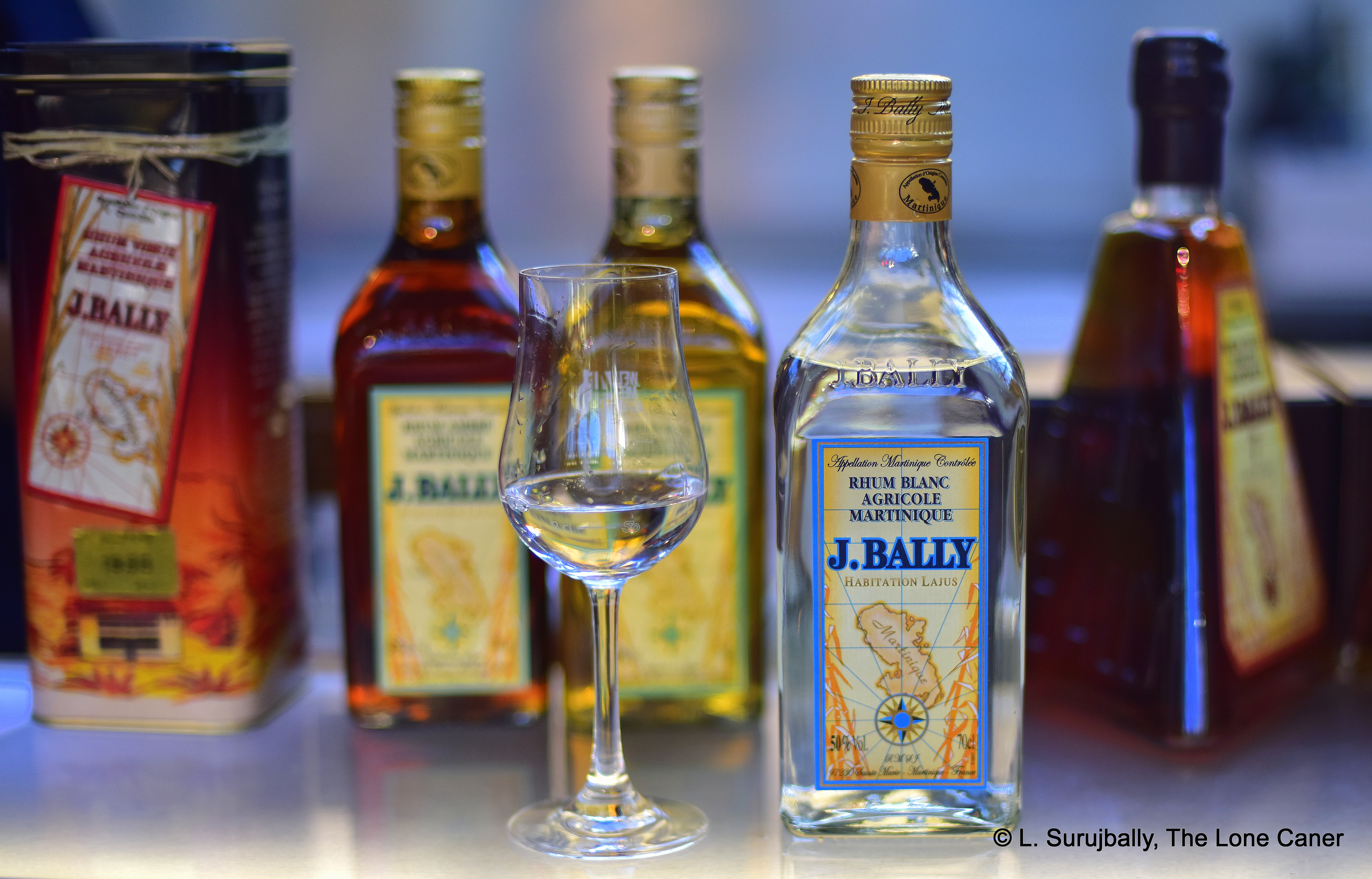 How this blanc J. Bally succeeds as well as it does is a source of wonder. I tried it and was left blinking in appreciation at its overall quality. Like all Bally rums made these days, it's AOC certified, half pure alcohol (50% ABV), and unaged (rested for a few months in stainless steel tanks before bottling), and I honestly expected something a lot more aggressive than it actually was. In that ability it had to walk the tightrope between ageing and no aging, between too strong or too weak, between jagged edges and smooth gentling lies a lot of its appeal.
Some time ago when I wrote a small roundup of 21 Great Whites, I remarked on the fact that most of the best white rums out there are bottled without any ageing at all, right as they come dripping off the still. Whatever filtration such rums are subjected to, is to remove sediment and detritus, not the sort of chill filtration, reverse osmosis or activated charcoal filters that leave an emasculated and flaccid excuse for a rum behind, which is then relegated to the poor-doofus-cousin shelf of a barman's cabinet, used only for cheap mixes. You certainly would not want to drink one of those indifferent, milquetoast whites neat to savour the nuances, which is why they have inexorably slipped to the bottom of the rankings of white rums in general, their place taken by purer, cleaner, stronger stuff — like this cool Martinique product.
Bally no longer exists as an independent, completely integrated entity in its own right. After being acquired by Remy Cointreau in the 1980s, the distillery operations were closed and shifted to the centralized Simon Distillery, though the original recipes for their rhums remains intact, and sugar production continues at Lajus, as does the bottling and ageing up the road at Le Carbet. As with many French island products, it retains a certain cult following, and a cachet all its own. Suffice to say they have made some really good rums, and this one may either be the real deal poised for mass market export or some kind of off-the-wall local tipple trotted out for exposure at various Rumfests (which is where I tried it, mostly out of curiosity). It's reasonably widely available, especially in Europe.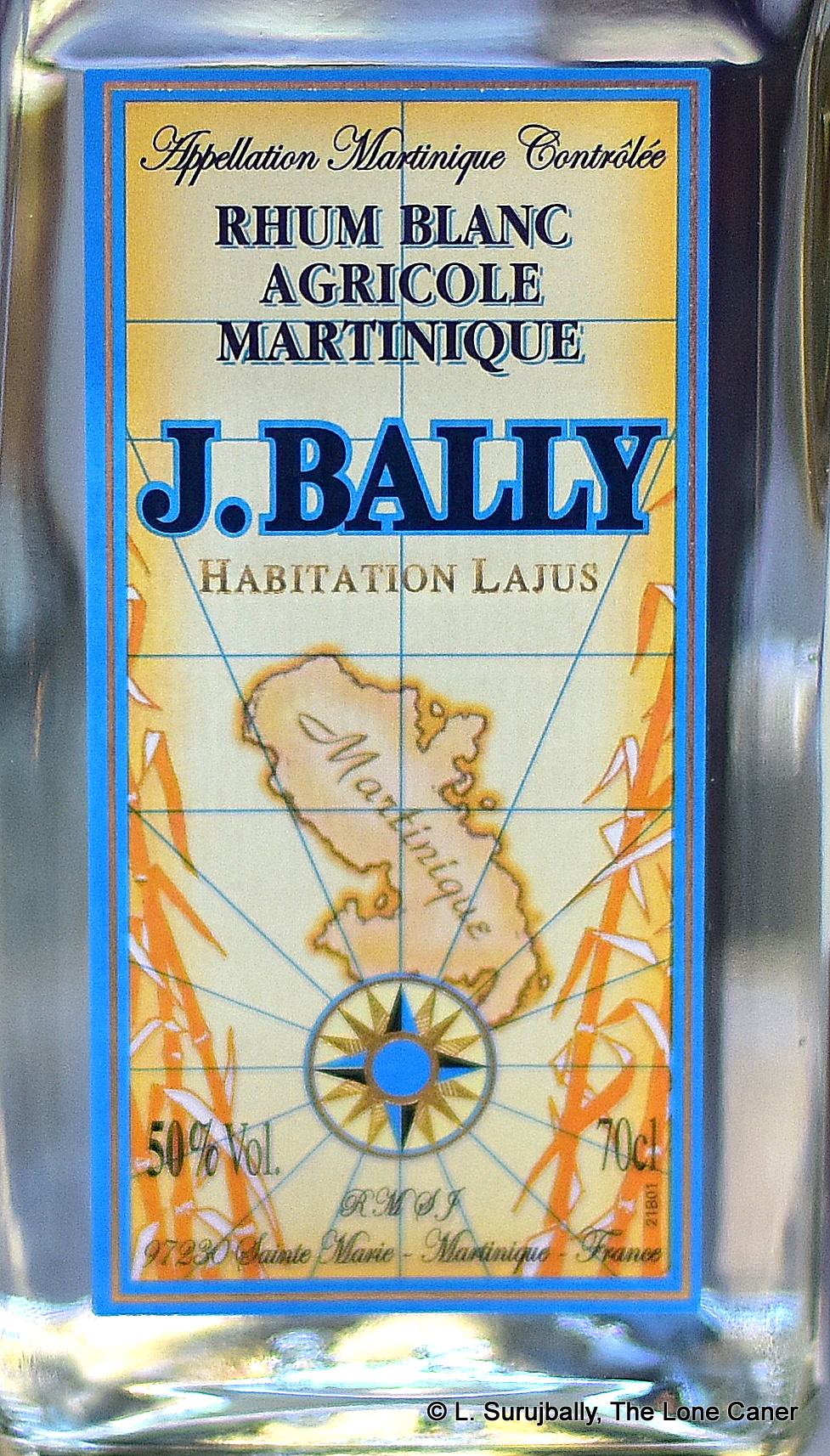 Well, that out of the way, let me walk you through the profile. Nose first: what was immediately evident is that it adhered to all the markers of a crisp agricole. It gave off of light grassy notes, apples gone off the slightest bit, watermelon, very light citrus and flowers. Then it sat back for some minutes, before surging forward with more: olives in brine, watermelon juice, sugar cane sap, peaches, tobacco and a sly hint of herbs like dill and cardamom.
The palate was more dialled down, less aggressive…tamer, perhaps; softer. And that's saying something for a 50% rum. It was sleek, supple, smooth and sweet, and went down easy. Tastes suggested fanta and 7-Up in an uneasy combination with rained-upon green grass. A little menthol, thyme and sugar water. A sort of light fruitiness pervaded the drink – watermelon juice, white guavas, pears, combined with sugar water, underneath which lurked a cheeky element of brine that never entirely came out and took over, and was hinted at, never outright disclosed. Finish was nothing special – a little salt, a little sugar, a little water, a little fruit, but not hot at all, mostly an easy going wave goodbye as it exited the premises.
There's little to complain about here, and much to admire. To me, what sets this rum apart is its how many things it accomplishes in the same bottle, the same shot. Unlike many whites that are now making headlines, Bally's blanc doesn't want to rip your face off or try to show off its package in an effort to show it's bigger, bolder and more badass than all the others. It's also an uncommonly restrained white rum, retaining both elements of its youth, as well as having its rough edges sanded down a shade. It's a white rhum that is demonstrably an agricole, a vibrantly young sprout of some character and depth, and tailor-made for both those now dipping their toes into the white-rum sea (and don't want anything too savage), and those who like white agricoles on general principles. That it does all these things at once and with such unassuming style, is nothing short of a tiny miracle.
(#548)(84/100)