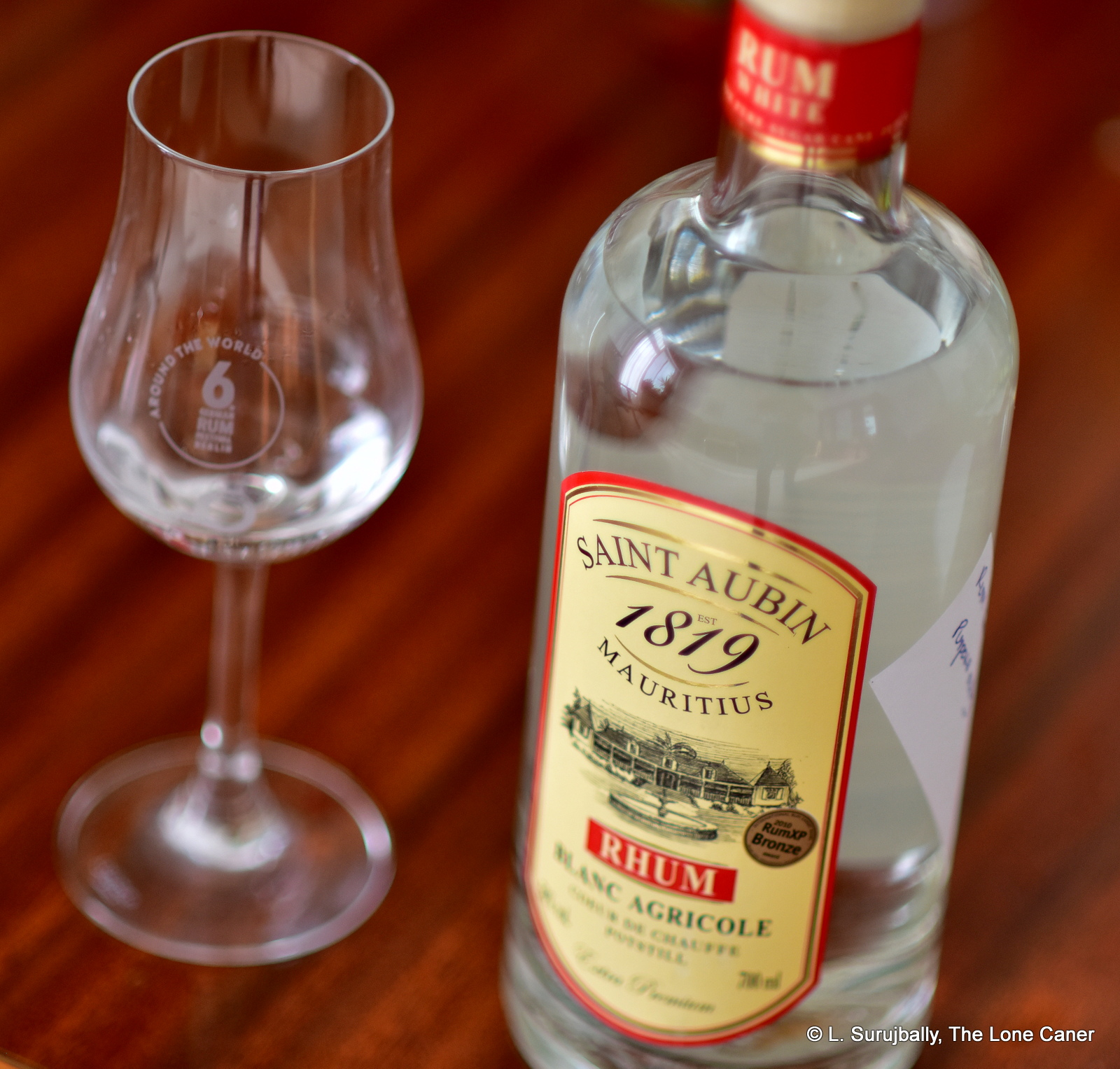 #487
Yeah! It screams as you sip it, seeming to want to channel a heavy metal rock star in his prime as he puts together a yowling riff on his axe and squeals impossibly high notes into the mike like his huevos were getting crushed. Pow! Biff! Smack! went the rum on the nose. Holy pot still Batman, what the hell was this? I smelled hard, I blinked tears, I coughed out rhum fumes and a hundred flies died on the spot. The maelstrom of clear aggro swirling madly in my glass made me think that if I'd had the St. Aubin Blanc four years ago I would have suspected the clairins of copying them. This rhum was a hellish, snorting magnificent, pummelling nose: olives, brine, vinegar, acetone, salt beef and garlic pork ("wit' plenty plenty 'erb," as my Aunt Sheila would have said), gherkins, sugar water, and more olives, presenting like a real dirty martini. Wow. Just…wow. Though bottled at a relatively bearable 50%, it was fierce and pungent and tasty and wild and definitely left the reservation far behind, just like the white Jamaicans and clairins did.
What elevated the experience of drinking it was the sensation of sampling a potent escaped white lightning while at the same time understanding (not without some wonder) that it was totally under the control of its makers (St. Aubin out of Mauritius) and no extraneous frippery of blending or touch of ageing were allowed to mess with the monster' essential badassery. Some of the salt took a back seat here, the olives were toned down, and in their place emerged sharp and clear notes of wax and furniture polish, leavened by bleeding sugar cane juice, watermelon, swank, pears and a bunch of heavier fruits, hot and just starting to spoil, reminding me more of a Jamaican white like the Rum Nation 57%, or the Rum Fire, or that faithful old standby, J. Wray 63%. Oh but this was not all. Once it settled its hot-snot profile down to manageable levels, came to a sort of grudging equilibrium among all the fierce competing flavours, there was a last cough of cereal, biscuits, oatmeal, salted butter and a dash of cumin to wrap up the show. And it all led to a suitably epic finish that neatly summed up all the foregoing — and so cool that the sun did shine 24 hours a day when I was trying it, and, as the song goes, it did wear its sunglasses at night.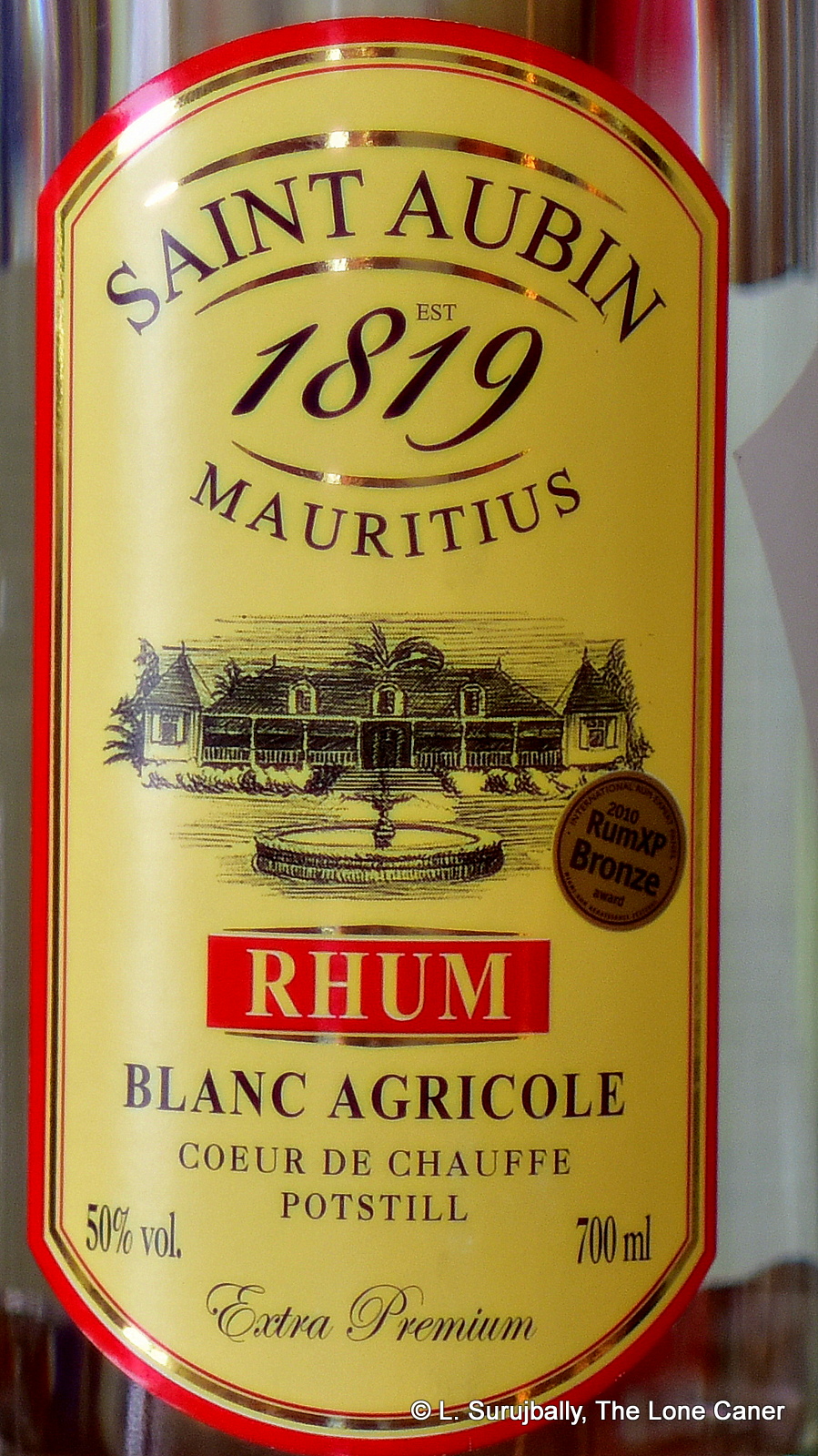 See, while furious aggression a la clairin was not quite the blanc's style, the sheer range of what it presented took my breath away; the balance was damned fine and the range of its flavour profile was impressive as hell. I'll be the first to admit that such potent whites are not to everyone's tastes, and if you doubt that, feel free to sample a clairin or three. But man, are they ever original. They burst with crazy, are infused with off-the-reservation nutso, and when you finish one, shudder and reach for the Diplo, then whether you liked it or not you could never doubt that at least it was original, right? That and the bitchin' cocktails they make, is, to me, their selling point.
Because of its pot still origins and because of its relatively manageable strength, I think this thing might just be one of the more approachable whites out there, and I'd really be interested how other drinkers, writers and barflies see it. I make a lot of jokes at Adam West's 1960s Batman series with their hokey sound effects overlaid on the TV screen and the campy dialogue, but what we sometimes forget is that after all was said and done, even on that series somebody always got hit and somebody always fell down and there was a cool quip at the end. I don't have a cool quip on this one, but guys, I drank it and got hit and just about fell down.
(85/100)
---
Other notes
There are some background notes on St

.

Aubin in the Historical series

"

Mauritius

"

and

"

Isle de France

"

reviews for those who are interested

As far as I know

,

it's unaged

.

Update

,

May

2021:

Based on current EU regulations

,

the word

"

agricole

"

can not be used on Mauritius to describe a cane juice based rum if they want to export there

.