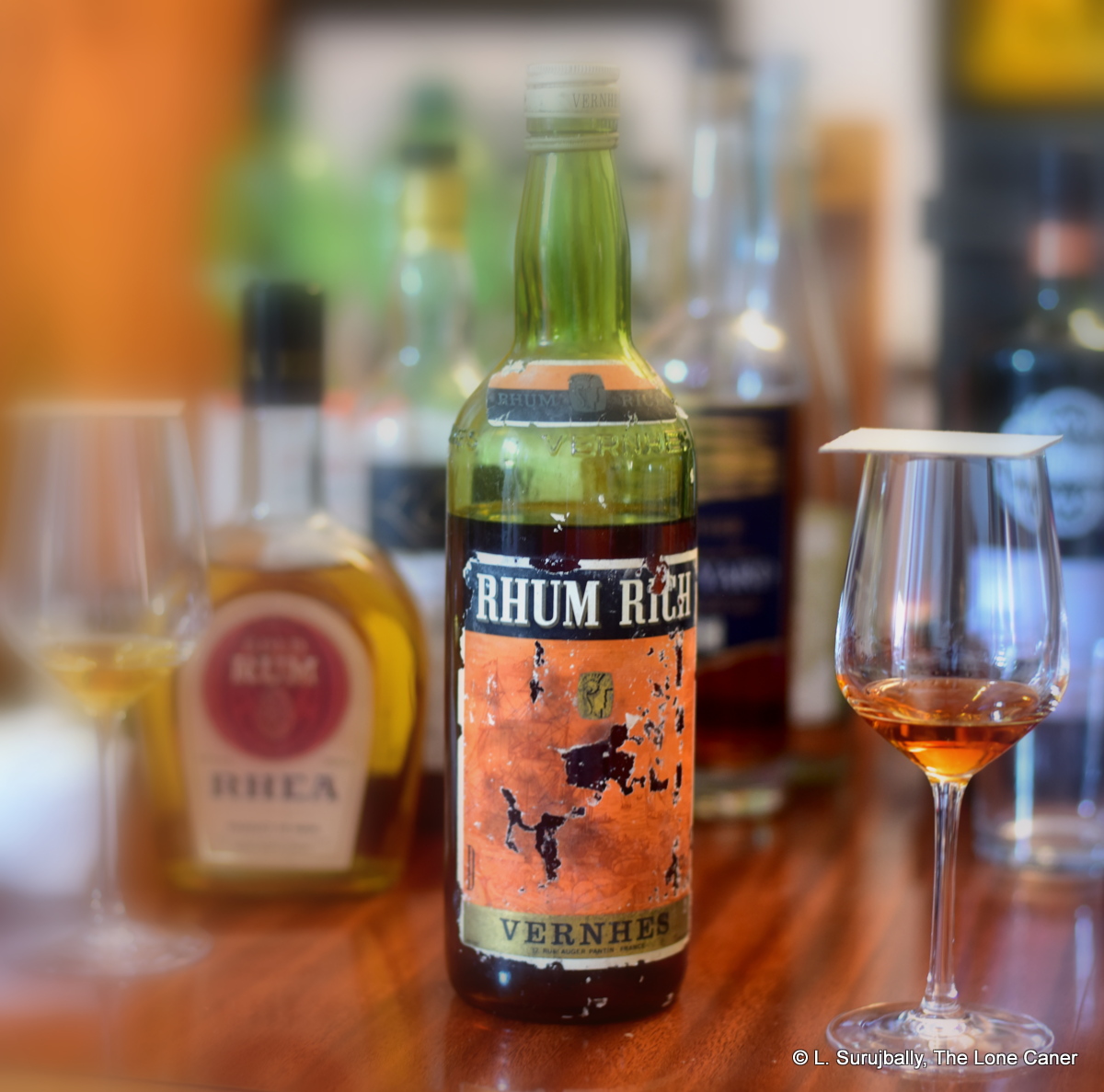 Rumaniacs Review #112 | 0714
Bought at an auction for curiosity and an interest in old rhums, it was dated in the listing to the sixties or seventies, and because of its association with two other (Bardinet) bottles from Martinique, it was also deemed to be from there (the info was provided by the seller, so it strikes me as reasonable).
The address given on the label is now a modern building which houses a Hermes shop, and one of the only clues that an online search provides is a 1906 listing from the Milan International Exhibition, which notes Vernhes of Pantin (which is in Paris) as dealing with liqueurs; they used to make some low-proofed cocktails-in-a-bottle under the brand name Paquita. It doesn't seem to exist any more. Probably a merchant bottler than, or a shop with a few personalized bottlings and creations of its own. (The other name on the label, L. Ruel of Poitiers, is a printing establishment dating back to 1854 and still in business today).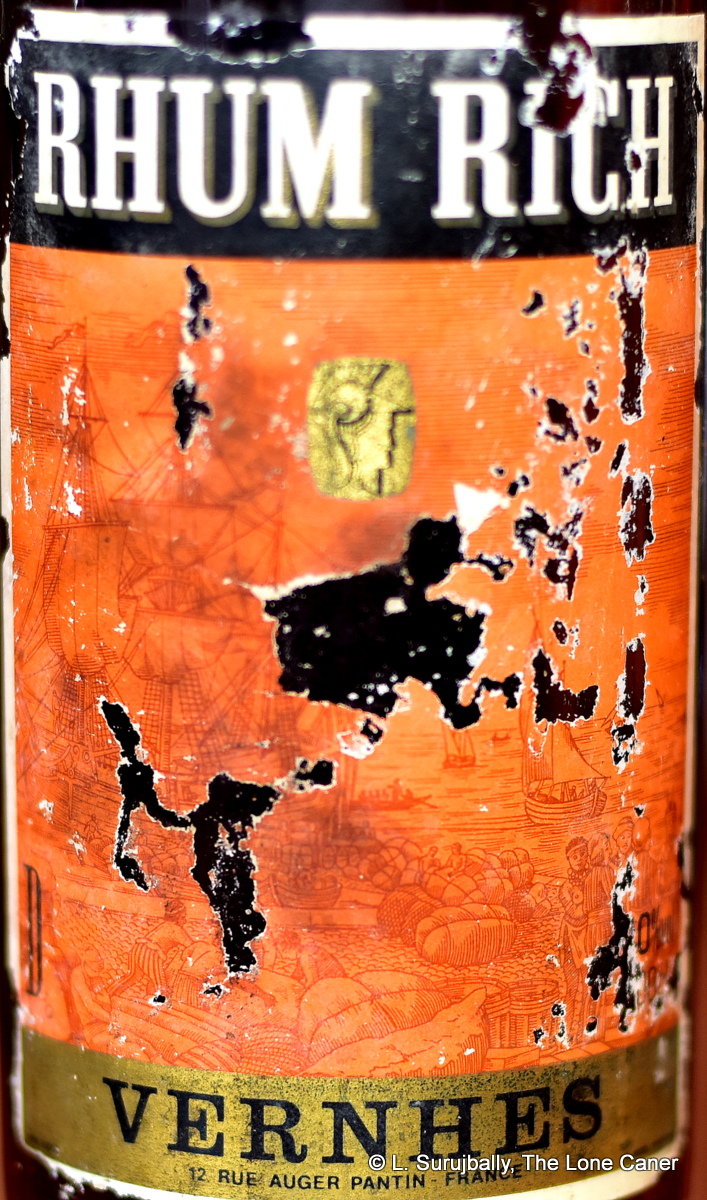 Colour – Amber
Strength – 40%
Nose – There's a robust wine-like aroma to the whole experience here. Dark re or black grapes, very ripe, plus cherries. I think its provenance in the French islands is likely accurate because the crisp snap of green apples and subtlety of light fruits points that way. But if so, pre-AOC (of course) – there's bags of dark fruit going off, and a sort of counterpoint of rottenness that reminds me of both grappa and (please bear with me) the musky sharpness of burning mosquito coil.
Palate – It's faint and thin (par for the course for a standard strength rhum) and crisper and clearer…cleaner is as good a word as any. Tastes of tart white fruits and apples, ginnip, soursop and sour cream. I liked the softer tones that came in after a while – flambeed bananas, blancmange, red wine, iodine and something sulkier and unripe balancing it off. But still too weak to seriously appeal
Finish – Warm, dry, wine-y, some grapes and fruits, unexceptional in every way.
Thoughts – Overall, it's like a rich and deeply-fruity modern agricole, and if it was made today I'd say it was from Guadeloupe. Impossible to tell now, though, which is highly frustrating for any who like deep diving into these things. We're going to see lots more of such obscure bottlings soon, as records get lost or destroyed, and the owners' descendants or inheritors or lawyers sell them off.
(80/100)