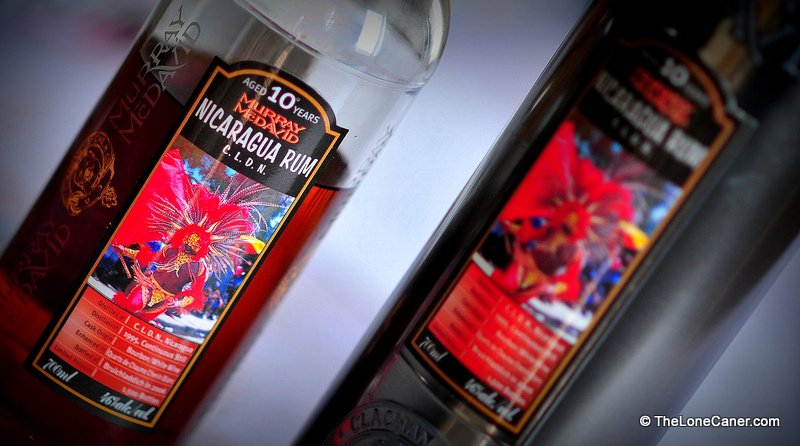 Butch mixed in with a bit of Ziggy Stardust.
Whisky fans will know all about Murray McDavid, which is part of Bruichladdich, those fine folks who make the many inconsistent (if always interesting) Renegade Rums. It's actually possible that this rum was a precursor to the whole Renegade line, being made somewhat earlier (mid-2000s) and adhering as it does to many of the principles of those rums: casks sourced from the Caribbean and elsewhere, aged in Scotland and finished in a wine of some kind.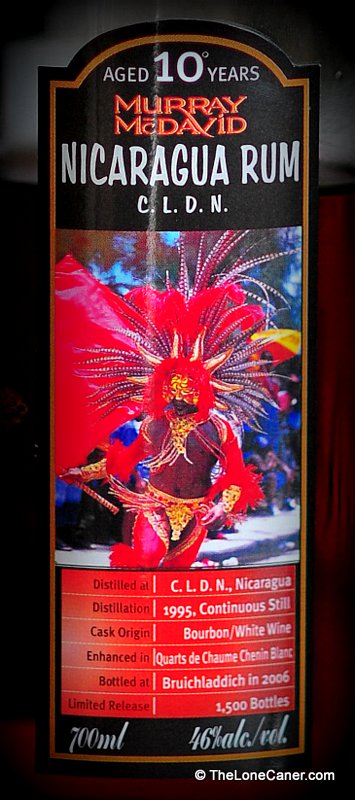 Nicaragua is of course the home of a very decent range of rums, the Flor de Caña line, which I reviewed some years ago (have I really been doing this since 2009?). That series is made by Compañia Licorera de Nicaragua, which was established in 1937 to produce and market the Flor. In 1996 they did a complete factory upgrade which allowed them to attain the coveted ISO 9002 certification, and nowadays they use a 3 column continuous still to produce both the Flor variations, and the bulk rum sold to bottlers and blenders in Europe. Evidently they have done this for a while, since MM bought the distillate back in 1995 prior to the upgrade, and mellowed them in casks selected by Jim McEwan hisself, finally finished in wine casks previously used for Quarts de Chaume Blanc.
That finishing might have accounted for some of the androgynous flavours that presented themselves on the initial nose, because really, this rum had very few of what one might term "standard" rum notes of molasses and caramel or brown sugar – those were there, but they were extremely somnolent, almost reticent, as if afraid to come forward and take their accustomed position on the podium. Instead what I got was a rather light rum nose, musty, even dry-ish, more reminiscent of honey, ripe pears, cashews and pineapple, wound about with some smokiness and a vague and unsettling plastic bubble wrap fillip I can't say I cared for.
The taste began with some heat deriving from the 46% bottling strength and then settled down into a rather less than aggressive series of flavours – orange peel, pineapple, fresh mangoes, honey, with a dash of salt. It's a really subtle kind of rum with very little really positive, clear notes one could easily pick out. In fact, I'd have to say that it's success rests more on the overall texture on the tongue than it does on taste, because there's something a little bland about the whole experience, and which made my overall opinion much more middling than it might have been with a more striking, clear-cut profile (but then, that's my preference in these matters). The MM10 departed the scene with a reasonably long goodbye, a little dry, and here again, while I could sense the underlying textural complexity, the final tastes were so vague as to be absent almost entirely, and on that basis I'd say the finish is the weakest part of the whole.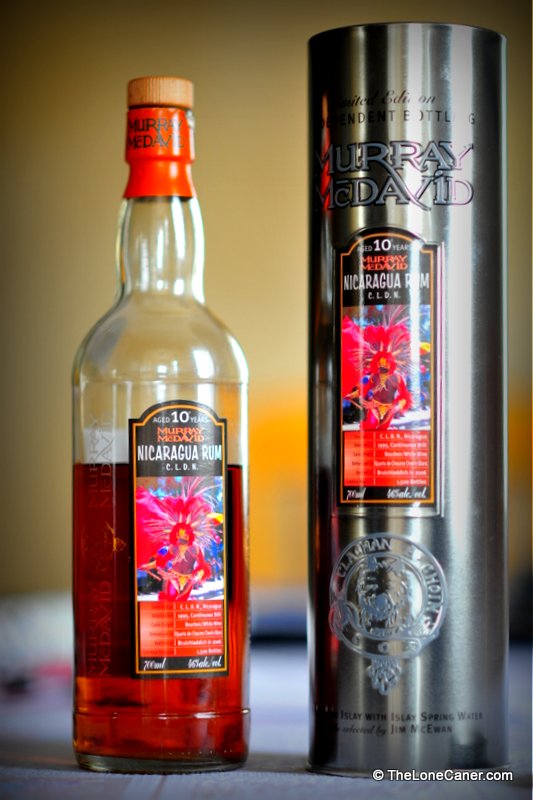 Having made these observations on nose, taste and finish, where does that leave me standing with respect to a final summation? Much like the rum itself, I'm afraid…somewhere in the middle. Aspects of it I liked were the nose and the mouthfeel, and some of the tastes. Aspects I was less enthused by were the paucity and lightness of those same tastes and the lack of a decent finish (which, in a 46% rum, is somewhat of a surprise, really). As with the Berry Brothers & Rudd Fijian 8 year old I looked at not too long ago, I could sense quality moving murkily underneath the pieces that didn't work for me, and I can relate most of them to that placid "I'm good enough" palate that didn't really get the attention it should have, that would have raised the bar a bit.
The rum therefore doesn't quite gel for me as a consequence. I guess they could have injected some oomph into it, made the taste somewhat more assertive. That might have not pleased people with sharper, more consequential and perceptive snoots than mine. But in my review here, at least that would have bumped it up from promising without delivery, to flawed masterpiece.
(#173. 81.5/100)
---
Other Notes
Bottle provided courtesy of Chip at the Rum Howler so I don't know how much it costs

1500

bottles were issued in

2006