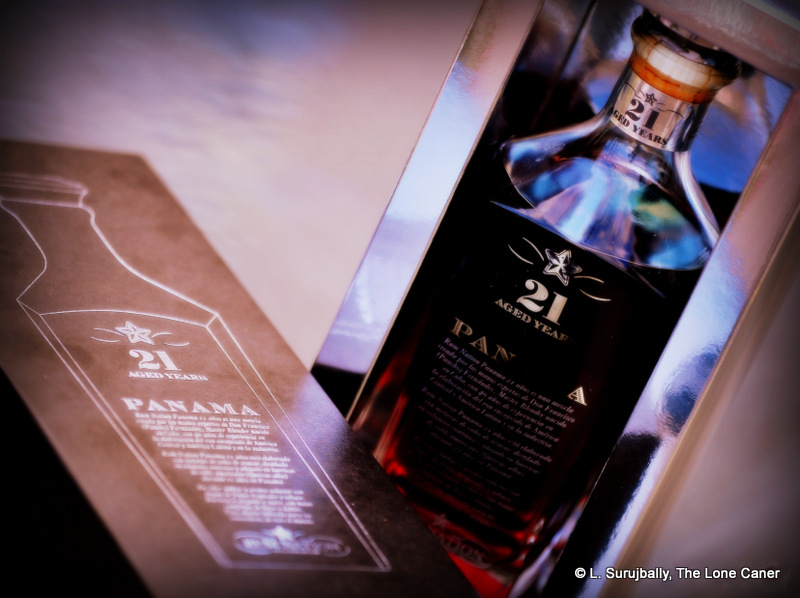 Drink this and marvel. Who would have thought the El Dorado 21 or the Juan Santos 21 might have serious competition? For a whisker over $100, Rum Nation's Panama 21 year old rum will titillate your palate, lift your spirits and be your best friend for life.
We are always wrestling – philosophically speaking – with change. And as we get older, we who instituted change, embraced it, championed it…we regret the passing of the old ways which we once loved, but perhaps not well enough to preserve, and now can only remember. I think this way on occasion, and regret the accelerating movement of years, and fall into a reverie the Japanese call mono no aware, which describes a wistfulness about the transience of things. That's the state in which my mind was, on the rather depressing day I cracked the Rum Nation Panama 21. It is a single domain product, with a limited production run from a company of which I am a rabid Trekkie-style fanboy. I liked their products so much on a single taste that I bought one of everything they had made, and then went back and stocked up on a couple extra of my favourites. They really are that good.
Consider. Genuflecting rather disdainfully at the "I don't want to be dinged extra for packaging" Rum Nation placed it in a sturdy, silver-wrapped cardboard enclosure that hugged the elegantly shaped decanter tightly. Forget the box, though – the bottle itself was admirable in shape and contour, and bears out my contention that the overall aesthetic must be considered as part of your experience (and my review), especially as you climb the dollar scale.
Things started swimmingly once I poured it out. Panama rums are not quite as heavy as Demeraras, yet this one evinced slow, fat legs of an impressive oiliness (as opposed to the rather anorexic agricoles I've never learned to appreciate properly). Fruity, soft, sweet scents billowed up immediately, intermingled with that faint hallmark rubberiness reminiscent of supercar doughnuts on the tarmac (but nowhere near so aggressive or overwhelming as to be offensive, let me hasten to add – it added a nice touch of distinctiveness). This lovely nose further evinced traces of light flowers and perhaps a shade of smoke. Heavenly, truly.
It was on the palate that I realized I was sampling something quite special: smooth and silky, yet aggressive too (I half-expected it to be bottled at 43% or greater based solely on that observation, but no…); the rum tasted of cherries, peaches, freshly scooped-our tangerines, and by some weird alchemy, also aromatic pipe tobacco and well-cured leather. The Panama 21 was also a shade dry, exactly enough to counterbalance the sweetness which would otherwise have become cloying. The mouthfeel? … simply outstanding, both gentle and assertive at the same time. All of this led to a lasting, smooth fade that was heated and the slightest bit oaky: the rum was aged in ex-bourbon and ex-sherry casks, all in the Varela plantation of Panama, to which some small amount of caramel is added at the time the barrel is filled, made from the same sugar as the rum itself (and from the same plantation's cane)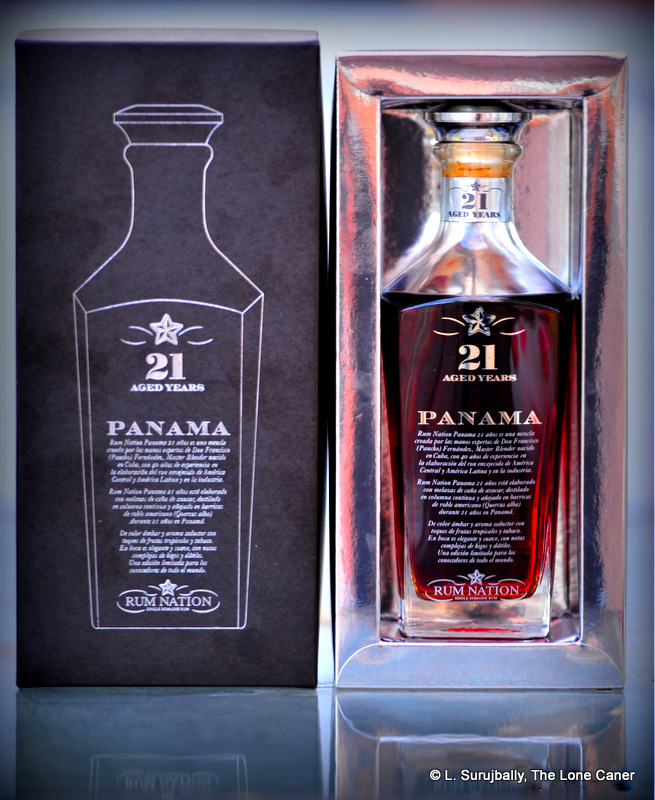 Rum Nation out of Italy focuses on the upper segment of the market, with aged rums originating from specific plantations, aged to their own specifications and with phenomenal blending. I hope these rums seriously break into the North American market, because currently the main sales are in Europe (lucky people). Fabio Rossi, the owner, has taken on the Scotch whisky makers who dabble in rums and is pressing hard on their heels. His stated credo is to make high end, limited edition rums and does he ever deliver. If I had a comment here, it would simply be that I think he should make them a shade stronger…maybe 43% or 46%.
In summary, then the Panama 21 year old is an excellent, lovely rum, reasonably affordable for its age – it shares a price point with two other superlative rums: the El Dorado 21 and the Juan Santos 21. Because the rum is a limited annual production run (perhaps 8000 bottles or so per year) it's kind of depressing that once this stuff is gone, much like the Caroni I so enjoyed, or the Port Ellen that serious maltsters weep over, then it's gone forever, and we'll never see its like again. How sad is that?
So, as noted in my opening paragraph, I sometimes fall into a bad funk. But, more often than the above statement might imply, I also take great joy in beauty and a blaze of excellence, of glory, however ephemeral. A perfectly composed photograph, a raunchy limerick, my daughter's laughter, a golden-red sunrise, a moment of pure silence in a vast landscape, a piece of prose wittily and exactly written, a snatch of music that raises the hairs on my arm. And in the appreciation of a limited edition rum that exceeds all expectations, has that inexplicable complexity and balance and smoothness that revises my notions of quality…however fleeting its existence may be. That's why this rum, for the brief shining moments I tasted it and savoured it and wondered at it, gave me a lift that comes all too rarely.
I fall into mono no aware on occasion, yes. But I don't have to stay there, or let it consume me into melancholy — Rum Nation's Panama 21 year old rum is one reason why this is absolutely true.
(#111. 89/100)