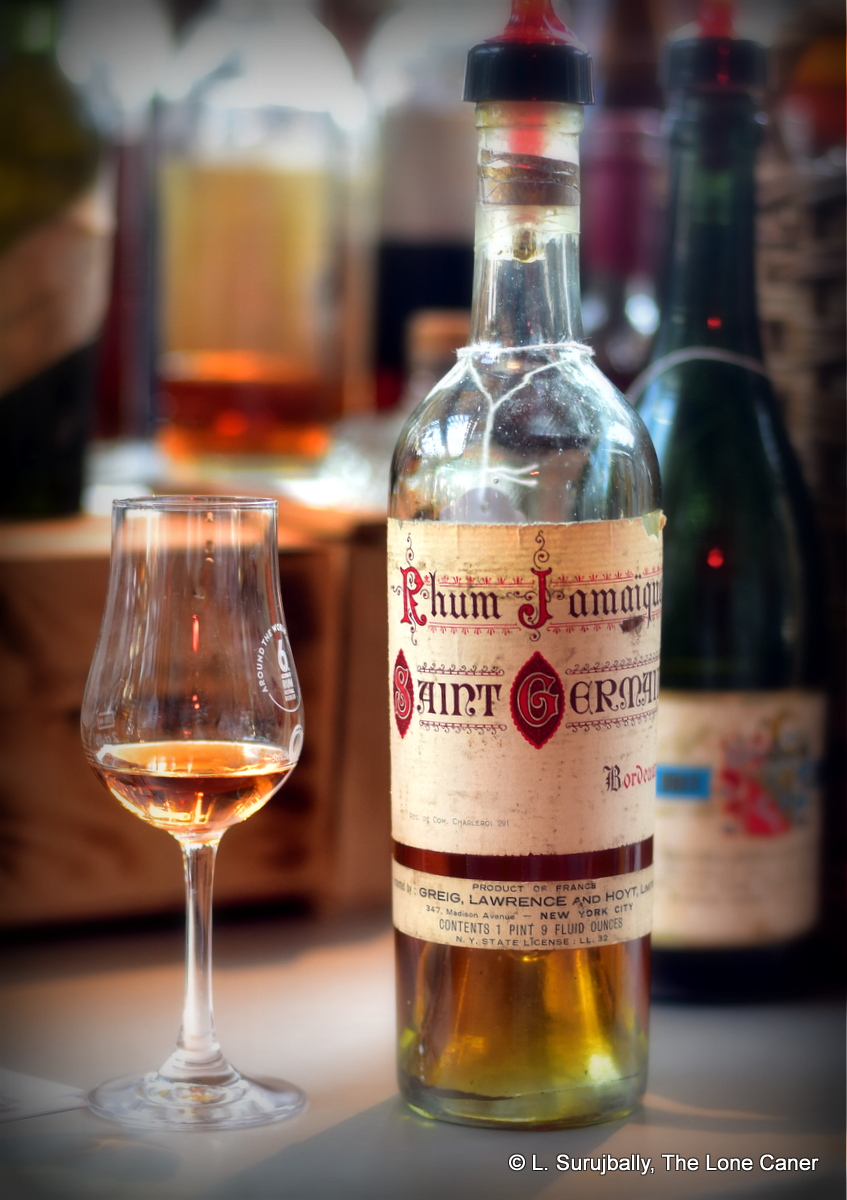 Rumaniacs Review #100 | 0664
The further back in time we go, the less we can find out about rum, not least because such things weren't considered anything particularly premium back then and the collector's bug is a recent phenomenon. And even if a bottle were in fact to have survived from as far back as the 1890s – which is when this one was estimated to have been released – who would have bothered to record it, or written about it, or tried to preserve the appearance, or the label?
Well, we have what we have, so let's see where it leads. According to the label (which itself a recreation), we are given that it's a Jamaican rum bottled in France. It must have then been imported to New York by Greig, Lawrence and Hoyt Ltd, but when? According to Renee of Renee's rarities (he makes a hobby of finding and tracing such dinosaurs) , it could not be dated more precisely than between 1887 and 1900 and I'll go with that because we literally have nothing better. Secondly, what was the company? Well, that address in NW is now the Metropolitan Transportation Authority, in existence since 1965, so no hope there. The company was clearly a wholesale importer based on an obscure 1943 catalog of Madeira wines they put out. I doubt the company remains in existence, as there is no current reference to it anywhere. Dead end.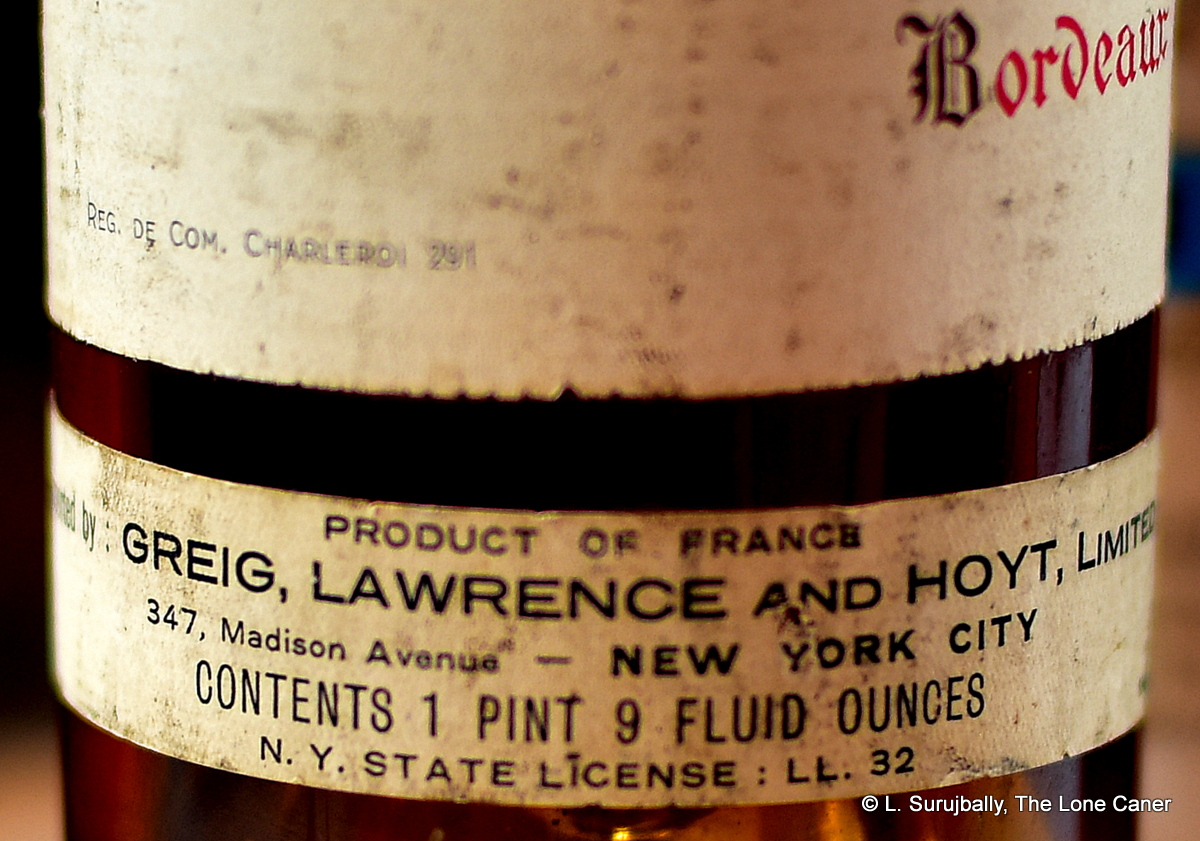 As for the rum itself. I could trace Rhum St. Germain out of Bourdeaux as a brand belonging to the company of Robert Behrend & Co. from that city. The style of lettering of labels that are available, do support a turn of the century print date — the firm was active at this time, being a general spirits distributor, and were known for their wines — but the problem is, there's no label linking the specific rum to these labels, so it's less than conclusive. I think we could perhaps accept that this is a rum from prewar or interwar years, which could conceivably be from the turn of the century, originating in Jamaica if the label is to be trusted, bottled in France, and then reshipped to the USA. I wish I could tell you more. But that's it.
Colour – gold
Strength – ~40% (assumed)
Nose – A relatively light rum, sharp, crisp, not deep, lacking any kind of signature Jamaican flavour. There are aromas of honey, sweet cherries, blackberries, strawberries, grapes. Also some faint coffee and chocolate notes which are quite pleasant, but overall, it's thin cheese, really — a lot is going on but it's too faint to come to grips with
Palate – Nope, not much here either. Cherries, mangoes, ripe yellow peaches, apricots, honey, with some lighter spices and cider-like notes. Hard to pick apart anything, so in point of fact it might be even less than the estimated 40%
Finish – Short, sweet and thin. A bit of fruits and cinnamon and gooseberries, green apples and grapes.
Thoughts: Leaves me with more doubts than anything else. It tastes just a little like a Jamaican, and is maddeningly un-specific. No molasses, no real grassiness, and though there's some hints of sharper fruity flavours and sweetness that hint at something, it's all too faint to pick apart and come to a conclusion. Maybe the Germans weren't the only ones to do a Verschnitt back in the day – I could get behind the theory that it's ethanol dosed with a high ester Jamaican with no issues. It's a pleasant rum to drink, I suppose – at least there's that.
(#664 | R-100)(69/100)
---
Other Notes
The Rumaniacs Project has lost some steam of late, but I like the idea of writing about old rums from the past as an exercise in preserving knowledge. Since I lack the facilities of Luca and Steve to collect thousands of bottles, this is my small contribution, and I'm really happy to keep it going until I become a permanent addition to my own collection.