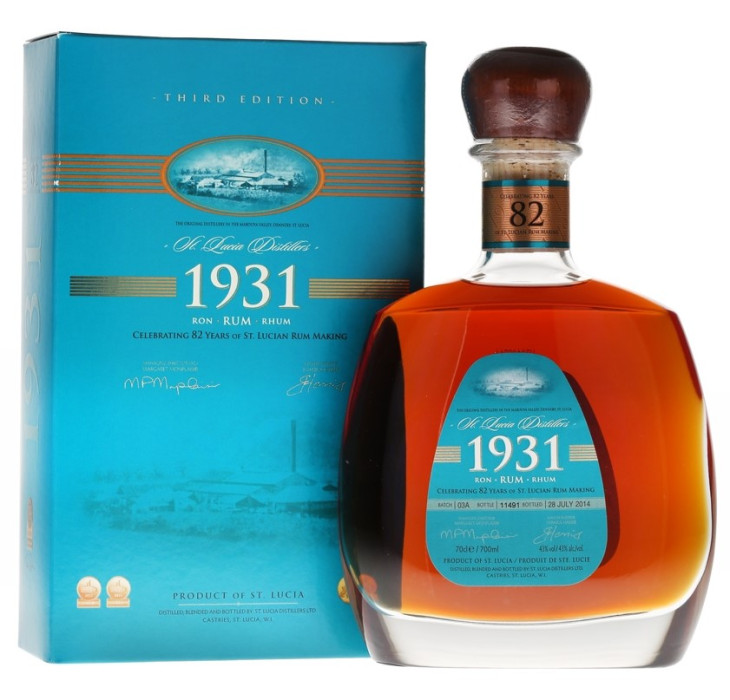 Rumaniacs Review #119 | 0756
It's important that we keep in mind the characteristics and backstories of these St. Lucian rums, even if they were discontinued within the memory of just about everyone reading this.  And that's because I feel that before we turn around twice, another ten years will have passed and it'll be 2030, and sure as anything, someone new to rum will pipe up and ask "What were they?" And I don't want us all to mourn and bewail, then, the fact that nobody ever took notes or wrote sh*t down just because "wuz jus' de odder day, mon, so is why you tekkin' worries?" That's how things get lost and forgotten.
That said, no lengthy introduction is needed for the 1931 series of rums released by St. Lucia Distilleries. There are six releases, one per year between 2011 and 2016, each with its unique and complex blend of pot and column still distillate, and each with that blend and their ages tweaked a bit. In 2017 the 1931 moniker was folded into the Chairman's Reserve part of the portfolio and it effectively ceased production as a brand in its own right. For the historically minded, the "1931" refers to the year when the Barnard family's Mabouya Distillery was founded near Dennery – it merged with the Geest family's Roseau distillery in 1972 to create the modern St Lucia Distillers.
A different level of information is available for the blend contained in this one versus others: in short, the St. Lucia distillers site gives us zero. Which is peculiar to say the least, since the 3rd Edition is quite interesting. For one, it's a blend of rums from all the stills they have – the Vendome pot still, the two John Dore pot stills and the the continuous coffey still, all aged individually in American oak for 6-12 years. However, nowhere is the age mentioned, and that appears to be a deliberate choice, to focus attention on the drinking experience, and not get all caught up in numbers(so I've been told). And, in a one-off departure which was never repeated, they deliberately added 12g/L of sugar (or something) to the rum, probably in a "Let's see how this plays" moment of weakness (or curiosity).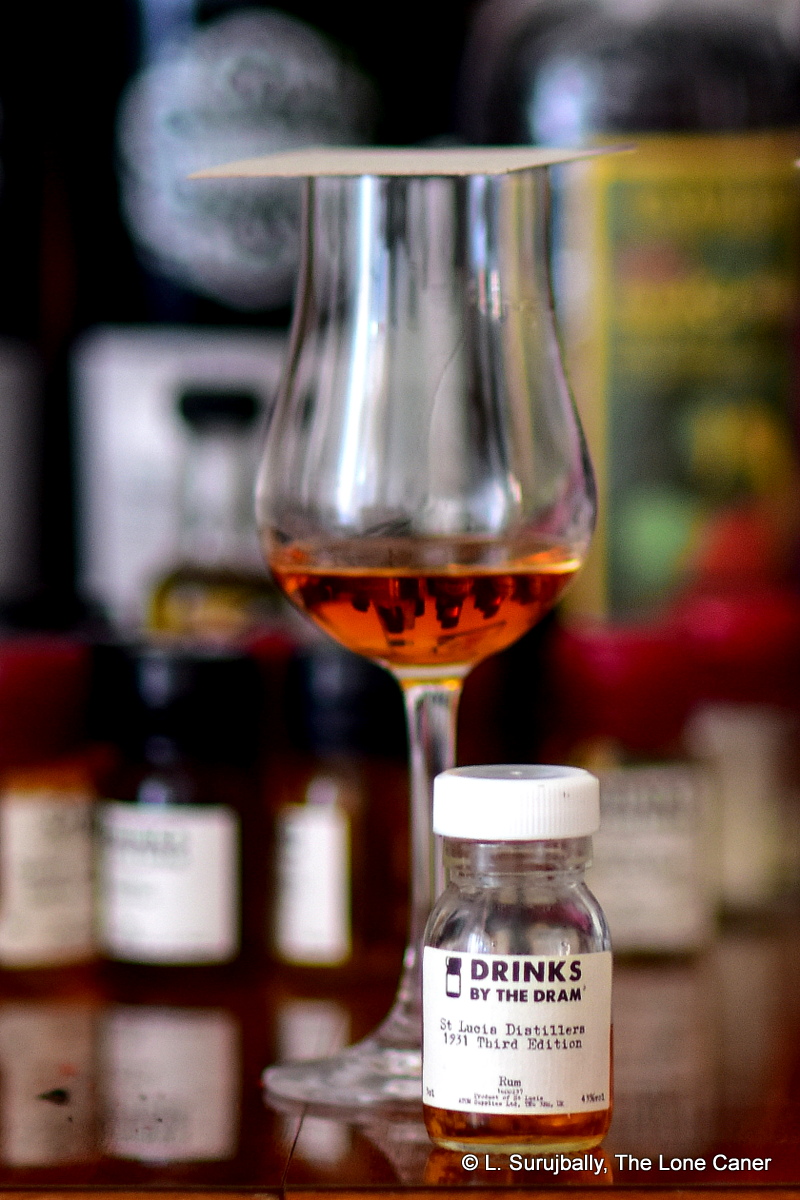 Colour – Dark gold
Strength – 43%
Nose – Rather dry, briny with a sharp snap of cold ginger ale (like Canada Dry, perhaps).  Then a succession of fruits appear – oranges, kiwi fruits, black grapes – plus licorice and some molasses.  Reminds me somewhat of Silver Seal's St. Lucia dennery Special Reserve. Some sawdust and wet wood chips, quite pungent and with a nice dark citrus though-line, like oranges on the edge of going off.
Palate – Ginger again, licorice, citrus peel, molasses, vanilla and a chocolate cake, yummy.  Fruits take a step back here – there's some kiwi and grapes again, not strong, lemon meringue pie, bubble gum and tinned fruit syrup.  Also a trace of vegetable soup (or at least something spicily briny), bolted to an overall creamy mouthfeel that is quite pleasing.
Finish – Sums up the preceding.  Ginger cookies, cereal, fruits, rather short but very tasty
Thoughts – It's better than the 2nd Edition, I'd say, and tasted blind it's hard to even say they're branches off the same tree. A completely well done, professionally made piece of work.
(83/100)
---
The six editions of the range are colour coded and reviewed as follows:
2011 1st edition – pale yellow [Rumshop Boy] [Fat Rum Pirate]

2012 2nd edition – lavender [Rumshop Boy] [Fat Rum Pirate]

2013 3rd edition – turquoise [Rumshop Boy] [Fat Rum Pirate]

2014 4th edition – black [Rumshop Boy] [Fat Rum Pirate]

2015 5th edition – magenta [Rumshop Boy] [Fat Rum Pirate]

2016 6th edition – coral [Rumshop Boy] [Fat Rum Pirate]
A complete flight of all six at once was done and written about by Phil Kellow of the Australian blog Philthy Rum in 2018.