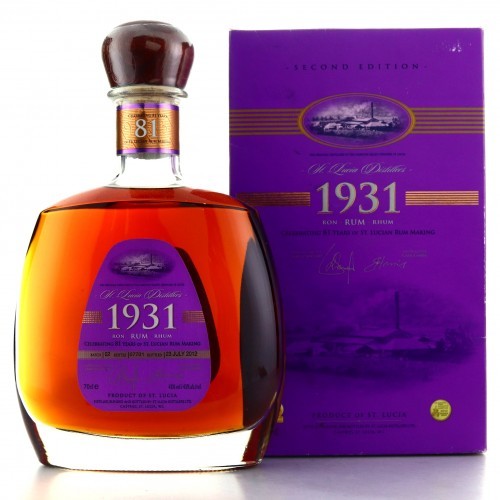 Rumaniacs Review #118 | 0755
It's been years since I sipped at the well of a "1931" St. Lucian rum – at that time the 2011 First Edition was all that was available and I gave it a decent write up (I liked it) and moved on to the Admiral Rodney, Chairman's Reserve and other products the company made. However, I never lost my interest in the range and over the years gradually picked up more here and there, with a view to one day adding them to the Key Rums of the World as a set: but since they are limited and no longer very available commercially (and may even be slowly forgotten), the Rumaniacs is where they will have to rest.
There are six releases of the "1931" series, one per year between 2011 and 2016, each with a different coloured label, each with its blend of pot and column still distillate, and their ages, tweaked a bit. In 2017 the 1931 moniker was folded into the Chairman's Reserve part of the portfolio and it effectively ceased production as a brand in its own right. For the historically minded, the "1931" refers to the year when the Barnard family's Mabouya Distillery was founded near Dennery – it merged with the Geest family's Roseau distillery in 1972 to create the modern St Lucia Distillers.
The St. Lucia distillers site gives this information on what's in here: casks from 2004, 2005 and 2006 were used (but not how many). These include
casks containing 100% coffey still distillates matured in a combination of American white oak casks and port casks

casks with 100% pot still distillates aged in American white oak

casks with 50/50 blends of pot/coffey still aged in American white oak. 
The blend was assembled and then placed back into American white oak casks for a period of three months for a final marriage before being bottled. It almost sounds ungrateful of me, after so many years of bitching I want more detail, to wonder what the proportions of each are, but what the hell, I remain pleased we get this much.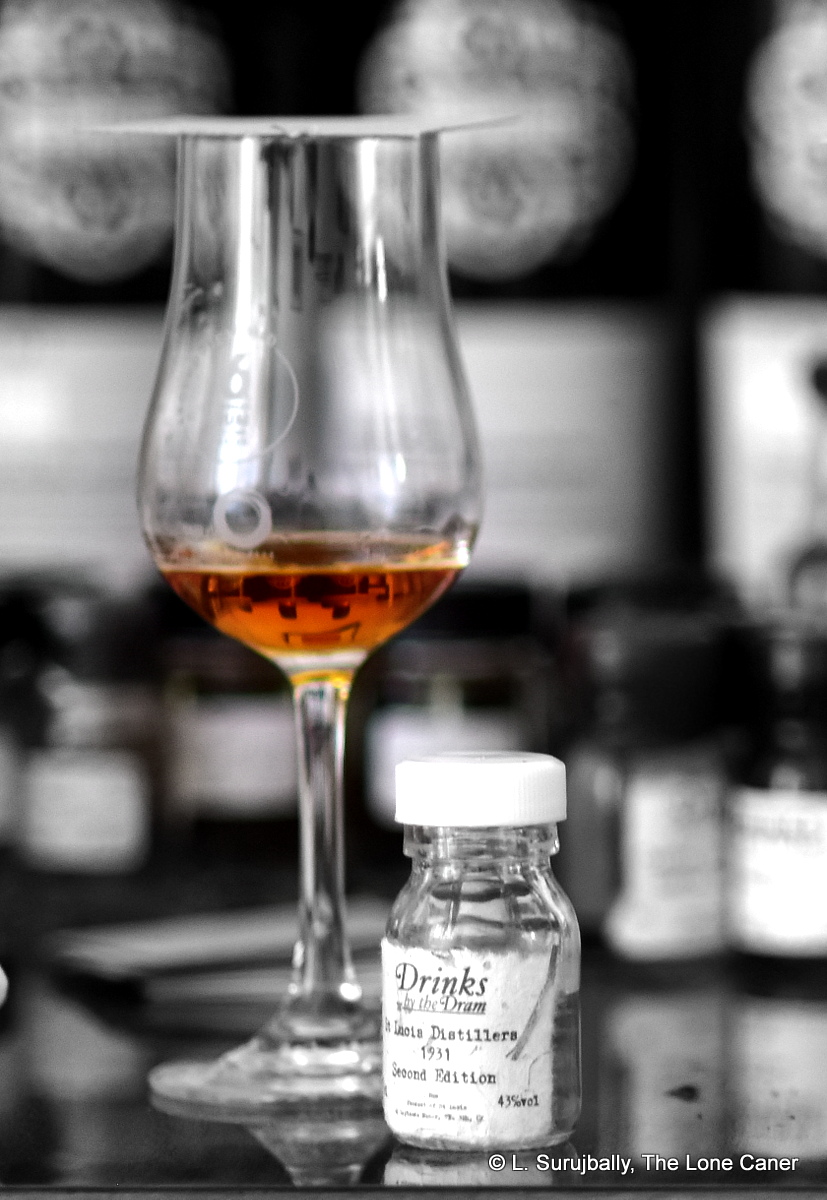 Colour – Mahogany
Strength – 43%
Nose – Salty, even briny, with an accompanying sweet crispness of a nice (but tamped down) Riesling. Fanta, sprite and citrus-forward soda pop. Some bad oranges, green grapes and apples, plus watery light fruits (pears, watermelons) and vanilla, a trace of chocolate.  Not much heavy aroma here, but a fair bit of light and sprightly fragrance.
Palate – Soft and easy to drink, just a bit of edge and barely any sharpness.  Rather tame. Sweet, floral and with lots of ripe white fruits bursting with juice.  Melons and mangoes, some background heavier notes, tobacco, chocolate, nutmeg – a nice combo, just lacking intensity and any serious pungency (which is a good thing for many).
Finish – Short, wispy, easy, not much more than what the palate gave.  Some citrus, cumin, soda, tobacco. 
Thoughts – Somehow it seems gentler than any of the other St. Lucia 1931 rums I've tried, less assertive, less rough, more tamed. It has a fair bit going on with the varied tastes and notes, but it comes off as not so much complex as "needlessly busy".  That could just be nitpicking, though, for it is indeed quite a nice sipping rum and a good exemplar of the blender's skill.
(82/100)
---
The six editions of the range are colour coded and reviewed as follows:
2011 1st edition – pale yellow [Rumshop Boy] [Fat Rum Pirate]

2012 2nd edition – lavender [

Rumshop Boy

] [

Fat Rum Pirate

]

2013 3rd edition – turquoise [Rumshop Boy] [Fat Rum Pirate]

2014 4th edition – black [Rumshop Boy] [Fat Rum Pirate]

2015 5th edition – magenta [Rumshop Boy] [Fat Rum Pirate]

2016 6th edition – coral [Rumshop Boy] [Fat Rum Pirate]
A complete flight of all six at once was done and written about by Phil Kellow of the Australian blog Philthy Rum in 2018.