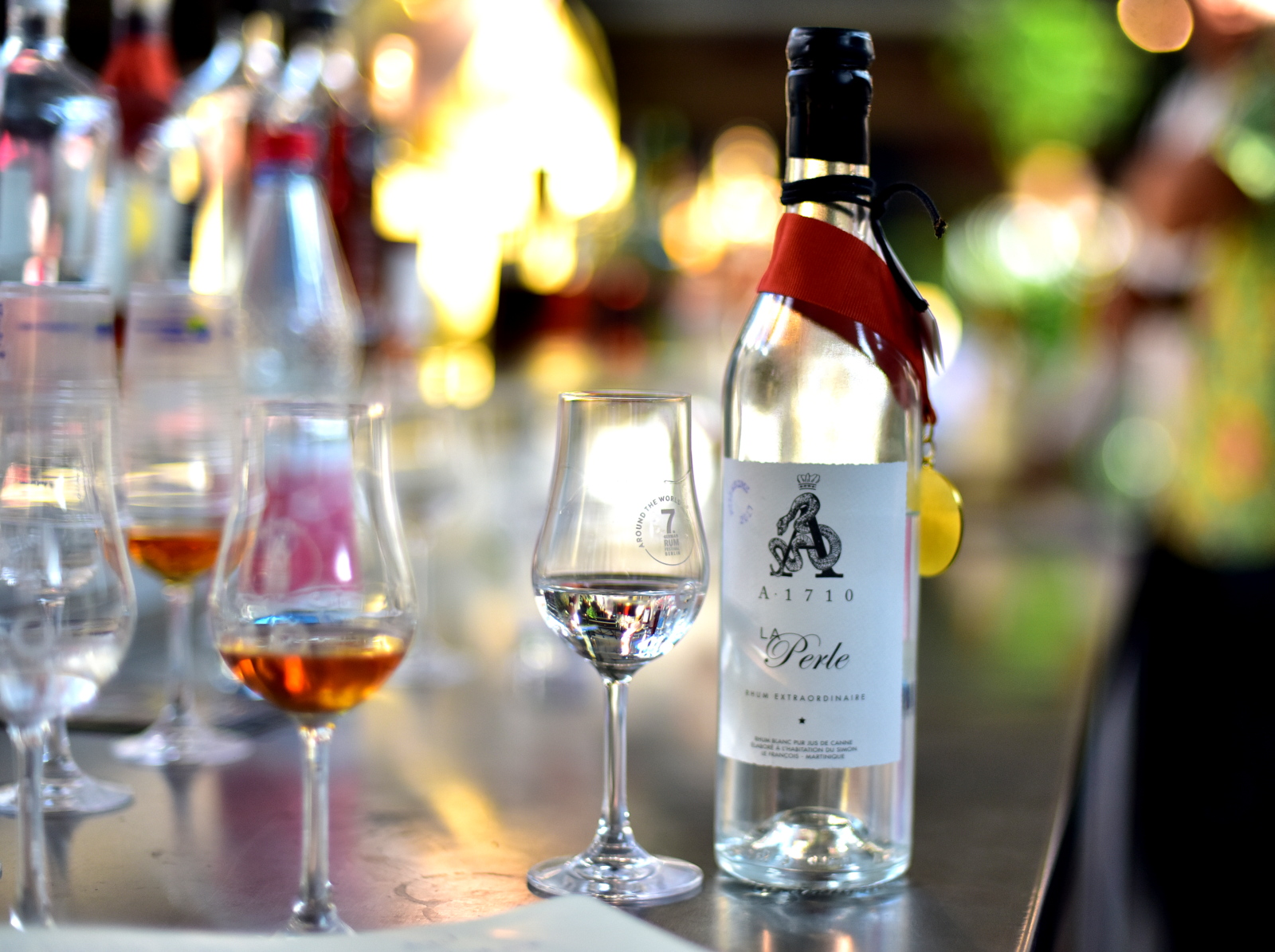 After the initial flurry of articles attendant on the forming of the first new distillery / rum brand in Martinique in, oh, I don't know, forever, there's been a surprising drop in attention for A1710. The big guns like Neisson, Bally, HSE, Trois-Rivieres, Depaz et al, with decades (or centuries) of brand awareness underlying their name and fame, continue to issue their excellent agricole rums, of course, but it's almost like A1710 dropped by the wayside. Yet this tiny outfit makes rums with a lot of zip, zap, zowee and swoosh, and should not be ignored just because it's small.
A1710 is the first attempt in a long time to shake up Martinique's well known rum industry, being created in 2016 as a micro-distillery for Habitation Le Simon (not to be confused with the distillery of Simon, though they're close by), which rubs shoulders with Clement on the mid eastern side of the island. The estate's roots go back to 1710 when the founder, Jean Assier, arrived on the island (hence the "A" in the title) and founded the sugar plantation, which seems to have been family owned and operated as a sugar estate ever since. Yves Assier de Pompignan, the 50-year-old who created the brand and founded the distillery in 2016, first made a career in stationery and office supplies before accepting his True Calling, perhaps channelling the family heritage — a great-grandfather owned the current factory of Saint-James, a grandfather owned of rum brand, his father is a cane agronomist and he has connections with the Hayot family as well.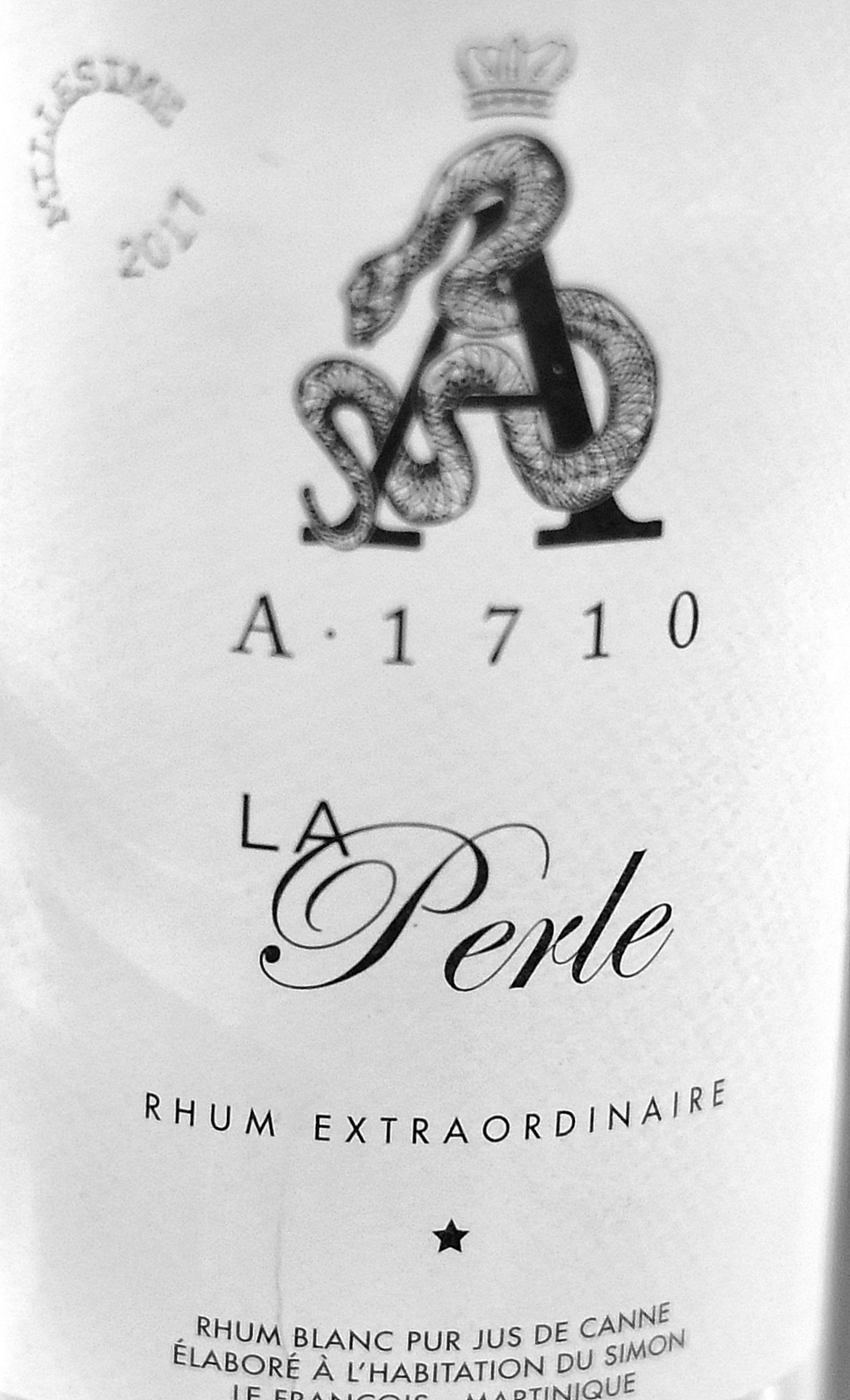 What distinguishes the small distillery is that it did not chase the AOC designation (they have creole column still, ferment juice for around five days and reap cane year round, to name some points of divergence), and its organic focus, which eschews the more mechanized bulk approach taken by bigger competitors. I usually nod and smile at such statements, but when the results are as good as these, who am I to rain on their parade? Besides, it's canny – there's a market for such niche products made as free from technological interference as possible, and I'm sure A1710 knew and bet on that.
And after all is said and done, the white rum they make is excellent. Just nosing this 2017-issued 54.5% product makes that clear: it's sparkly, sprightly sugar water with a light tinge of brine. Olives, nail polish remover, turpentine, floor wax, freshly sawn lumber and sawdust. Cider gherkins and apple cider. Very impressive because it never loses sight of the creole still origins and even after half an hour it still coughs up some earthy notes, well polished leather and a lovely thread of green apples.
Moving on, the flavour profile on the palate is nothing short of impressive. It comes smooth and warm across the tongue, providing warm notes of sugar water, watermelon, papaya, licorice, sweet bonbons, grass, and pungent lime leaves in a thai curry. The rhum displays real potency without overcrowding the taste buds with either too much power or excessive complexity, a perfect combo of sweet and salt and herbals in a complex interplay of citrus, grass, cilantro and 7-up. It's almost cachaca-like, minus the bitterness of strange Brazilian woods. The finish was okay but things start to slow down here, and it (fortunately) stops just shy of being bland – the heat carries off some of the taste and closing aromas but there was lime leaves, gherkins and sugar water, getting sweeter and more delicate (but always crisp) over time. It reminded me a lot of the J. Bally Blanc agricole, but was a smidgen better, I'd say.
When Cyril of DuRhum rendered one the first online opinions of A1710 and both their 2016-edition whites and aged rum selection, he wrote honestly (and disparagingly) about the flowery marketing push and the price, especially the aged ones. Fast forward a year or two and the online-store costs for the 2017 white written about here are pretty much in line with others of their kind; and the marketing, well, every company under the sun trumpets its niche advantage and special something – I yawn through the usual adjectives and hyperboles anyway so it doesn't trouble me unless it's an out-and-out falsehood and has no real info behind it. Putting that aside, what I appreciated about A1710 was the courage it took to open the eighth distillery on the island at all, against some formidable competitors. What emerged at the other end was a white rum of real quality which possessed a solid taste profile and whether known or not, can take its place without apology alongside all the other blancs that may be better known and sell more. That's a real achievement, for a company this young.
(#586)(85/100)