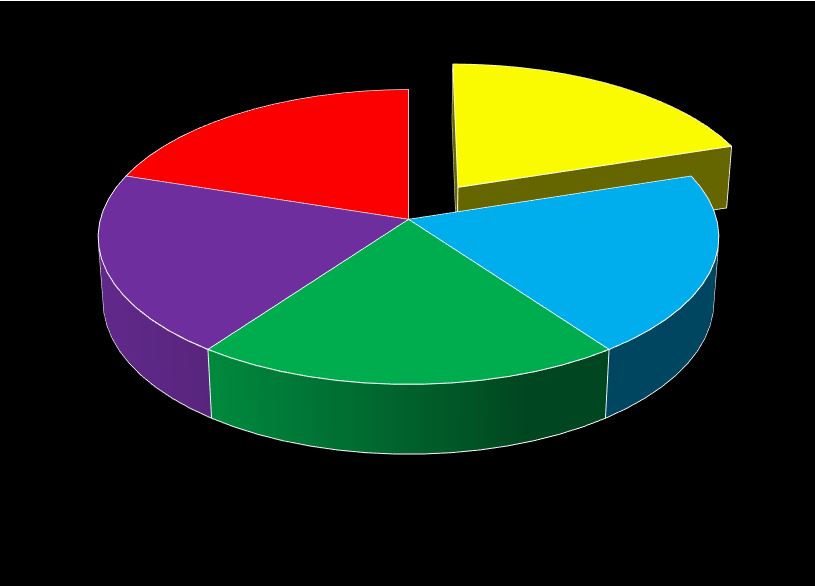 So the other day a guy on reddit wrote that he was was due for surgery and bored out of his mind and could us redditors perhaps post some facts about rum which he didn't know? Well, now, that was a challenge, and while I may have missed the US National Rum Day, the idea took hold of me and after jotting down maybe ten or fifteen points of my own, I sent off a blast to all my rum chums, asking them for small anecdotes and trivia and facts they might know of, which are not all that well known
In the interests of full disclosure, it must be confessed that I'm a nut for inconsequential information-nuggets – many of them, throwaway or useless factoids though they may be, are often the first threads that lead right down the rabbit hole into the labyrinth where great gnarled old stories are to be found, like abstract minotaurs who prey upon my free time and interests and happily consume both.
So here's a list – our list – of a whole raft of such trivial pursuit winners, which won't be unknown to rabid cognoscenti but which are interesting nevertheless; compiled for the benefit of MaxwellHouse5, and I'm hoping his surgery went well, and my huge thanks and hat tips to all those rum lovers out there who added to it.
****
The country with the most distilleries in it is Haiti

,

with over

500 (

I've heard it may be much higher

).

Most of these are backyard

,

backhouse

,

Mom-and-Pop operations and sell to the local market

.

The strongest commercially available rum is made in Suriname

(90%

ABV

)

Sugar cane originated in South-East Asia

,

not the Caribbean

Although rum is made from sugar cane

(

juice

,

syrup

("

vesou

"),

molasses

),

the distilled spirit is sugar free

.

A Muslim from Persia

(

now Iran

)

named Muhammad ibn Zakaria Razi invented the first pot still

,

called an alembic

,

in the 9th Century AD

.

He was the first to write

,

draw and describe it

,

and it should be noted that it lacked a cooling 'coil' for a condenser and used a tube instead

;

moreover

,

it was not used for distillation of alcohol

.

The principle of distillation was

,

mind you

,

known for centuries before that

.

The slang word for rum

– "

grog

" –

was named after a coat worn by a British Admiral

.

The same Admiral was who George Washington's estate was named after

.

In Germany

,

cheap supermarket hooch that isn't very good

(

except for a headache

)

is referred to as

"

fusel

",

which comes from the word

"

fuselstoff

" (

for fusel oils

).

The first website devoted to rum was created

(

as far as I can tell

)

in

1995.

Luca Gargano

,

the famed boss of Velier

,

does not wear a wristwatch

,

own a cellphone or drive a car

.

He can

…

but choses not to

.

As a further aside

,

Tatu Kaarlas

,

the Finn who runs the Australian rum wesbite Refined Vices

,

doesn't wear a watch either

.

The Coffey

(

or columnar

)

still in its original form was not invented by Aeneas Coffey

,

but by Robert Stein

,

whose

1828

still was in turn channelling Sir Anthony Perrier's patented

1822

whiskey still

.

Aeneas perfected the design of both

.

The Zacapa

23

is not

23

years old

,

and the Opthimus

25

ain't

25.

The only successful armed takeover of an Australian Government was called the Rum Rebellion

(

though whether it really had anything to do with rum has been questioned

)

and overthrew William Bligh

…

yes

,

that

William Bligh

.

Rum used to be distilled

(

illegally

)

in small boats off the coast

,

in Australia

The South Pacific Distillery on Fiji is actually owned by the Coca-Cola Company

(

it's part of their diversification strategy

)

One of the reasons copper stills are so popular among rum makers is because they effectively remove sulphur compounds from the wash

Although copper stills are very common

,

stainless steel stills are also used

.

However

,

there are two stills in Guyana which are made out of wood

,

and they are the only ones in the world

.

Almost all boilers on the estates in Martinique run on bagasse

,

the residue of cane crushing

.

The eco-champ might well be Rivers Royale in Grenada

,

which uses a water wheel for crushing cane

.

The French call their sugar cane juice rhums

agricoles

(

or agriculturals

)

and rather disdainfully refer to molasses based rums as

Industrielles

.

Every rum maker who uses molasses

,

in turn

,

calls their rums "the best."

The revamped Barik Distillery in Haiti was built from scrap metal which included washing machines and car doors

.

Due to its inland location

,

St Lucia Distillers receives its molasses deliveries from tankers that anchor in Roseau Bay via a 2km long pipeline that follows the Roseau River

.

These molasses are from Guyana

,

and the story goes that when one such shipment was held up some years ago

,

causing a shortage of rum

,

riots nearly broke out

.

In Barbados each still is given a Registration number

.

Even if removed from use

,

the still number is never re-assigned to a different still

…

which would sure as hell interest the guys who obsess over which still produced Velier's famed Demeraras

.

Barbados has four Rum Distilleries

,

but only St

.

Nicholas Abbey uses fresh pressed sugar cane juice for their rums

;

they do

,

however

,

reduce it to syrup first

.

The initial rums of St

.

Nichloas Abbey were sourced from FourSquare

,

until their own stocks matured

.

They are primarily in the original

10, 12, 15

and

18

year old rums

.

The most expensive

commercially

available rum in the world is the Appleton Estate

50

year old

(

retails for around US$5000 when it can be found

).

Honourable mention goes to the El Dorado 50th Anniversary bottling

(

which is not

50

years old

)

at around

$3,500.

The

"

commercial

"

criterion excludes the single bottle of a 1940s J

.

Wray

&

Nephew

(

US$54,000

),

the 20-bottle Angostura Legacy

(

US$25,000

),

the ~US$6,000 St James

1885

or the

1780

Barbados rums found at Harewood

.

It also excludes the secondary market values of rums like the Velier Skeldon

1973,

or the 1-bottle outturn of the Caputo

1973

which may well be priceless

.

The rum which has been aged the longest remains the Gordon

&

MacPhail

1941

Longpond

,

at

58

years

,

bottled in

1999.

For the deep-pocketed

,

it sells for around two thousand euros these days

.

According to the Spirits Business

,

Bacardi remains the top selling rum brand

,

with Tanduay

(

Phillipines

)

and McDowell

(

India

)

in 2nd and 3rd

.

Both of the latter sell primarily to their local markets and Asia

.

There's a story that Tanduay buys pot still rum from DDL to mix in small quantities into its rums

,

but this is unconfirmed

.

In Jamaica

,

Captain Morgan is made by J

.

Wray

&

Newphew

(

i.e.

,

Appleton

).

In the USA

,

if one strictly adheres to the TTB rules

,

Captain Morgan is not a rum at all

.

The last distillery on the small island of Montserrat closed in the 1950s

.

It was called Farrell's Estate

.

Social media

,

engagement and festival speakers have pushed the matter of additives and adulteration to become perhaps the single most-discussed issue in the rum world

.

However

,

adulteration of rum has been around at least since the 18th century and is nothing new

. (

It's good that we're not letting tradition get in the way of reforming the practice

).

Pusser's rum is named after the

purser

,

that gent who was in charge of giving sailors their daily tot in the British Royal Navy

The daily rum ration

(

the 'tot'

)

began in the British Navy because of the inability to source brandy from France

,

which was often at war with Britain

.

Beer took up too much space

.

Lemon or lime juice was often added to rum to combat scurvy

,

which is why Brits were sometimes called 'Limeys'

.

The German navy used sauerkraut

(

"sour herbs"

,

mostly pickled cabbage

)

for the same purpose

,

hence the pejorative "kraut."

Guyana

,

which was called British Guiana prior to independence in

1966,

and home of the famous El Dorado brand

,

was once a Dutch colony

.

As was New York

.

Epris

,

one of the larger distilleries in Brazil

,

is now distilling primarily fermented rice for vinegar and sake

…

in Brazil

!

With respect to the

2-, 3-

and 4-letter codings on Cadenhead's rums

,

nobody

–

including Cadenhead

–

actually knows what they all mean

.

One online wit supposed the Trinidadian rum moniker TMAH stood for "Too much alcohol here

,

"

Black Tot Day is generally taken to be July 31st every year

,

and commemorates

(

mourns

?)

the date in

1970

when rum rations were discontinued in the British Royal Navy

.

However

,

the US abolished it far earlier in

1862 (!!).

And the Canadian Navy only stopped the practise in

1972 (

March 30th

),

and the New Zealanders

(

bless their hearts for holding out as long as they did

)

finally bowed to the inevitable and ceased the ration in

1990 (28

th February

,

but couldn't they have waited until April 1st

?)

The progenitor of all rums is supposedly

arrack

,

made in Batavia

(

now Jakarta

,

Indonesia

)

with yeast strains mixed in with fermented red rice

Batavia Arrack is used in the spirits market to this day

,

but also as a flavour/aroma enhancer in the confectionary

,

tobacco and perfume industries

.

Jim Beam

(

the whiskey maker out of the US

,

whose parent company is Beam Suntory

)

owns and bottles Cruzan rum

There are very few rum producers who have an actual Solera system like the one used in sherry production

(

this is where the solera method comes from

).

Santa Teresa in Venezuela and Cartavio in Peru are some of the only producers who uses a Solera to produce some of their rums

.

Almost all other producers who claim to be making soleras

,

are in fact just blending rums

.

Although the term "Angel's Share" is commonly used in rum to denote the losses due to evaporation during the ageing process

,

this is actually ported over from the whisky world

.

Some parts of the Caribbean use the term "Duppy's share"

–

a duppy being a sort of malevolent spirit who drink's honest people's rum

(

among other assorted evils

);

the word is of Bantu origin

.

On Game of Thrones

,

whisky is never mentioned

…

but rum often is

.

Mr

.

Clegane is not a fan

.

In spite of the amusingly named Rumdoodle Peak

–

which is

,

alas

,

not named after rum of any kind

–

Antarctica remains the one continent where rum is not made commercially

…

though I'm sure someone has a bathtub over there and is brewing some

.

The fastest selling rum in Compagnie des Indes entire stable of expressions is the Boulet de Canon No

. 2,

which is a blend

.

In Jamaica

,

it is mandatory for distilleries to buy molasses from the government

,

which in turn buys it on the global commodities exchanges

.

This led to the following bizarre situations

:

in

2016,

Jamaican distilleries had to distill molasses from Fiji that the government sold them

,

as it was cheaper

…

and the government sold the homegrown Jamaican molasses to other countries

.

And

,

Worthy Park had to sell its own molasses to the government

…

and then buy it back for distillation

.

The Swedish Government initially refused to sell and distribute Compagnie des Indes Caraibes rum

,

as they felt the picture on the label promoted slavery

.

The situation was resolved when it was proven that the picture hearkened back to a period after slavery had been abolished

1%

of Alcohol duties collected on any rum imported to the United States is returned to every American distiller producing rum

(

a big part therefore going to Baccardi

).

Which means that every bottle of rum coming from around the world and sold in the USA effectively subsidizes and helps the American rum producers to grow against imported rums

.
"

Virgin sugar cane juice

" (

or honey

)

is a marketing term for reduced

–

boiled down

–

sugar cane juice

.

It's nothing special

,

except in so far that it allows the honey to stay fresh longer without spoiling

,

as pure juice would

.

Ageing rum in ex-Bourbon barrels is actually quite recent

,

being mentioned as a new practice back in the 1940s

.

Before that different barrels were used

:

fortified wine

,

port and sherry barrels

.

Also madeira barrels were likely used back in the 17th and 18th centuries because Madeira was a regular shipping stop on the way to and from the British West Indies and the spirit was popular there at the time

.
So there you have it. Feel free to add a few of your own, or send me a PM to include it. It's a lighthearted break from the seriousness of our world and I sure hope MaxwellHouse5 liked it.
***
A lot of patient, funny, knowledgeable people helped put this together, or I've sourced the points from their published / posted work, or their notes to me. In no order, thanks to Josh Miller, Marco Freyr, Alex Van Der Veer, Tatu Kaarlas, Cyril Weglarz, Steve James, Paul Senft, Robin Wynne, Gaetan Dumoulin, Laurent Cuvier, Steve Leukanech, Rob Burr, Matt Pietrek, John Gibbons, John Go, Johnny Drejer, Florent Beuchet, Luca Gargano, Fabio Rossi, Richard Seale, Marcus Stock, and if I've left anyone out, really sorry, send me a note and I'll add you to the Roll of Honour.