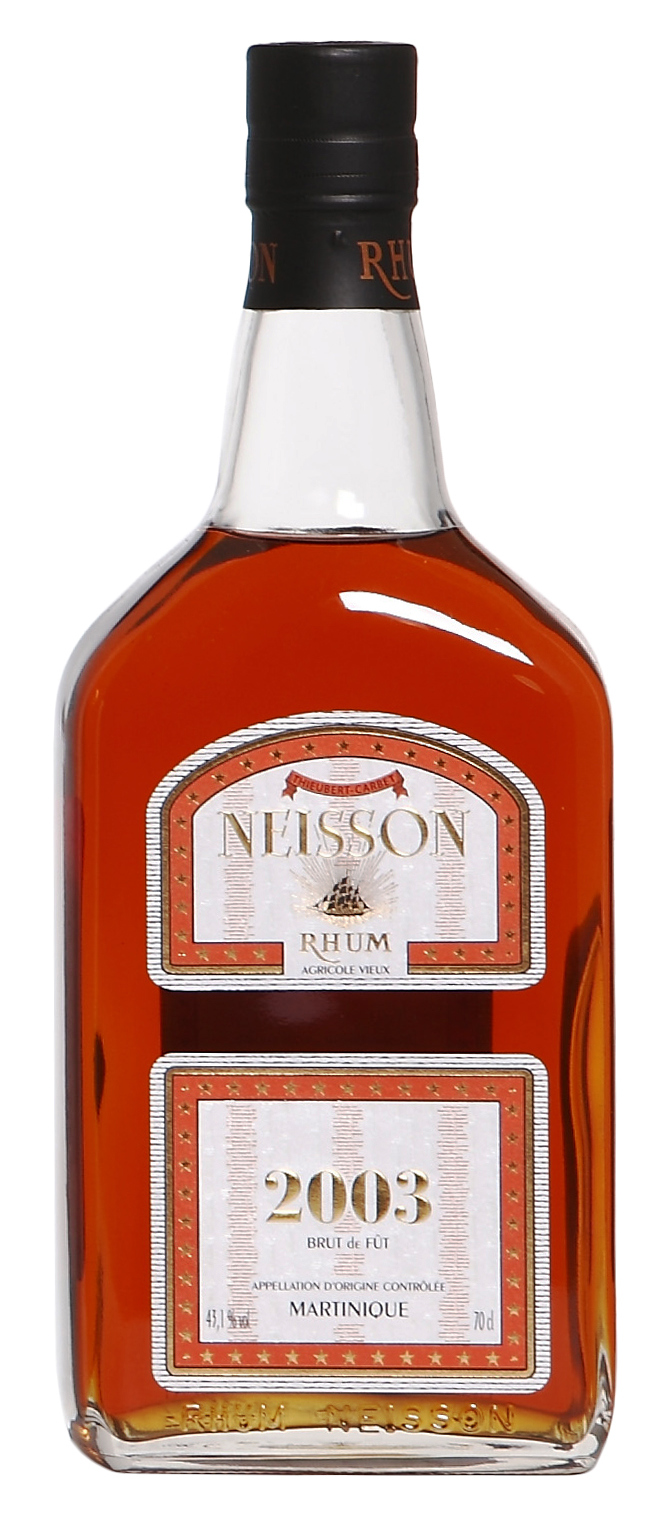 Rumaniacs Review #073 | 0488
So here we're moving Neissons into the 2000's series of rums and leaving the 1990s behind.  Those were pretty good, all of them, so did that track record of cool continue?  I think so.  What strikes me about all these Neissons of whatever age or provenance, is their overall consistency.  There are points of difference in all of them, of course, but I would be hard pressed to do a blind horizontal tasting and be able to tell you which one was which – they all cluster around the same level of quality. And no matter which one you get, there's hardly a dog in the lineup, and if one or two don't ascend to the heights, that's still no reason to give them a miss.
Colour – Amber
Strength – 43.1%
Nose – This is well assembled, presenting light melded aromas of tequila (including the salt and lemon) and brown sugar, dusted with herbs: dill, sage and a little thyme.  The brininess is held back nicely and with the citrust zest threading through it, what I recall most clearly is a Thai curry with lime leaves thrown in.  Aside from these more dominant scents, there's also some peaches, cucumbers…and a waft of a delicate perfume, like Anaïs-Anaïs, maybe.  Overall, a really good nose.
Palate – The lightness continues, if somewhat at right angles to what the nose suggested, even if much of the good was retained. Aromatic tobacco, fireplace ashes, vanilla, those herbs again, sweet red olives (the brine, it should be noted, as with the nose, was dialled down here), lemon peel, tumeric and cumin.  Although the 43.1% is a delicate in terms of the components, overall the mouthfeel seems a little rough, and I no longer wonder that it wasn't made a shade stronger.
Finish – Light and somewhat short, no surprise.  Sugar water infused with green tea, cumin, a little fruitiness and flowers.
Thoughts – Not the best of the lot, no.  It's got some character, a little roughness, and somewhat less of the fine integration of the 1993 (R-069) or 1994 (R-070).  But for something this young to be as good as it is, now that's a fine feat by any yardstick.
(84/100)
---
Laurent hasn't dealt with this one in his four-part Neisson roundup (see Parts [1][2][3][4]), but WhiskyFun did indeed look at it in his multi-rum session, here. He scored it 86.