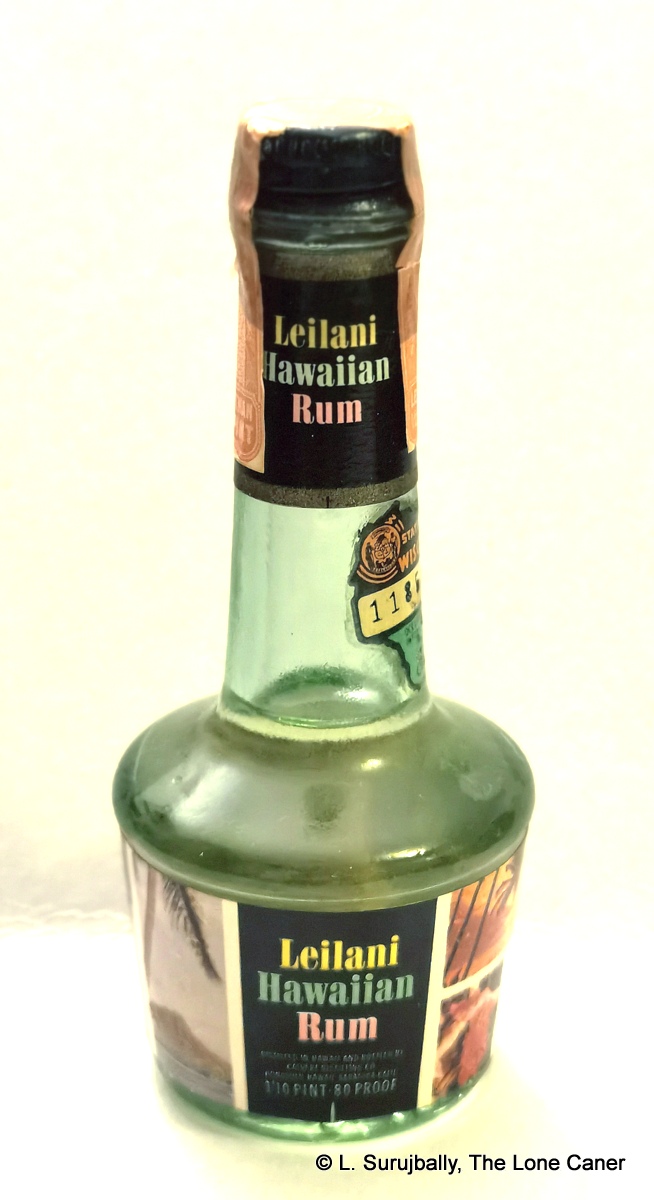 Rumaniacs Review #132 | 880
The exact date of make of this Hawaiian rum is a little tricky: the NZ Canterbury Museum notes it as "circa" 1960s and there are old magazine advertisements for sale online which mention it, dating from 1967 and after, so that dovetails neatly with internal Seagram's records dating the creation date of the rum to 1965. It was made in time for the Montreal World's Fair, also known as Expo 1967, and designed to speak to Canada's desire to move away from its staid British past and embrace a more multicultural mindset. This was done (or so the thinking in the C-suite probably went) by making a more neutral tasting rum that chased the emergent move from the distinct shot to the anonymous long pour in the post war years, and to add something a little exotic to the portfolio. They handed it off to one of their subsidiaries in the US, since "exoticism" and "Canada" were hardly synonymous at the time.
Calvert Distillers Corporation — the maker of record on the bottle label but actually acting as more of a distributor for the Leilani branded rum — was founded in August 1934 as a holding company for the Calvert Distilling Company and Maryland Distillery (both of which were, of course, older companies) and was acquired the same year by the Canadian spirits company Seagram-Distillers Corporation. Calvert was combined with its other subsidiaries in 1954, and Seagram's itself was sold off piecemeal between 2000 and 2002 to Vivendi, Pernod Ricard, Diageo and the Coca-Cola Company. By then the Leilani had long since been discontinued. Most online listings now refer to either mini bottles, or old advertisements.
So Seagram's and Calvert were the official companies involved in the brand.  Which distillery — Hawaiian or otherwise — made the Leilani rum is more difficult since distilleries now in existence on the islands all seem to have been founded after 1980 (and in many cases after 2000).  Of course, full disclosure being so much less prevalent back in the day, it is entirely possible the rum was made elsewhere and just branded as Hawaiian, but for the moment, the jury is out on this.
Colour – Pale yellow
Strength – 40% | 80 Proof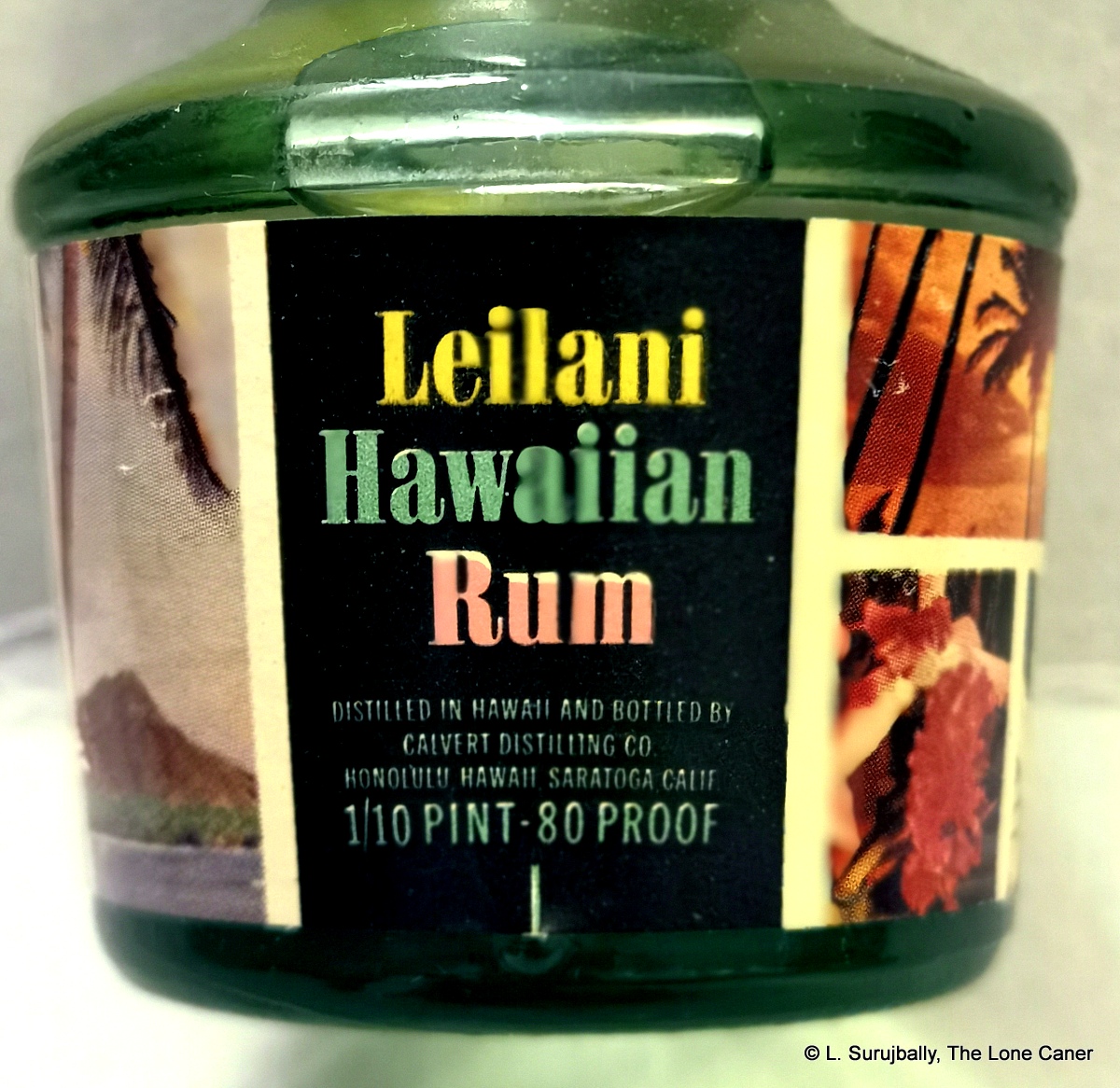 Nose – Sharp, crisp, light and clear.  Lemony notes of zest and 7-Up, mangoes, unripe strawberries, pineapple and vanilla, and that's the good part.  There are also less desirable aromas of  gasoline (!!), scallions and (get this) an indifferently done steak overspiced with salt and black pepper and heaped up with melted butter and green peas.
Palate – Lemon meringue pie, some brininess, vanilla, pears, peas, vague fruit juices and more mineral and smoke notes of some kind of charred wood.  It's a touch sweet, and can be mixed reasonably well, but nobody would ever think this is a sipping rum.
Finish – Light, easy, calms down a fair bit, mostly pears, lemon zest, some Fisherman's Friend cough drops and vanilla. I'm surprised to get that much.
Thoughts – The rum was, of course, made for cocktails, not for any kind of sipping. Still, for a light rum bottled half a century ago and made to chase a mix (and oh yeah, to take on Bacardi), it holds up surprisingly well, and I kinda-sorta liked it. It is very light and wispy, so it was probably the right decision to have it as part of my first tasting of the day, before moving on to something stronger. I really wish I knew more about its production, because it actually reminds me of a cane juice rhum, an agricole, and it would be interesting to know if it was or not, what still it came off of, and whether it was aged. 
(76/100) ⭐⭐½
---
Other Notes
When we spoke, Martin Cate also mentioned his own belief that the rum was not made in Hawaii, because "I don't think there was a facility to make that much column rum in the islands at that time. My guess is that it was bulk from PR or possibly from WIRD since Seagrams had a long relationship with WIRD over the years."