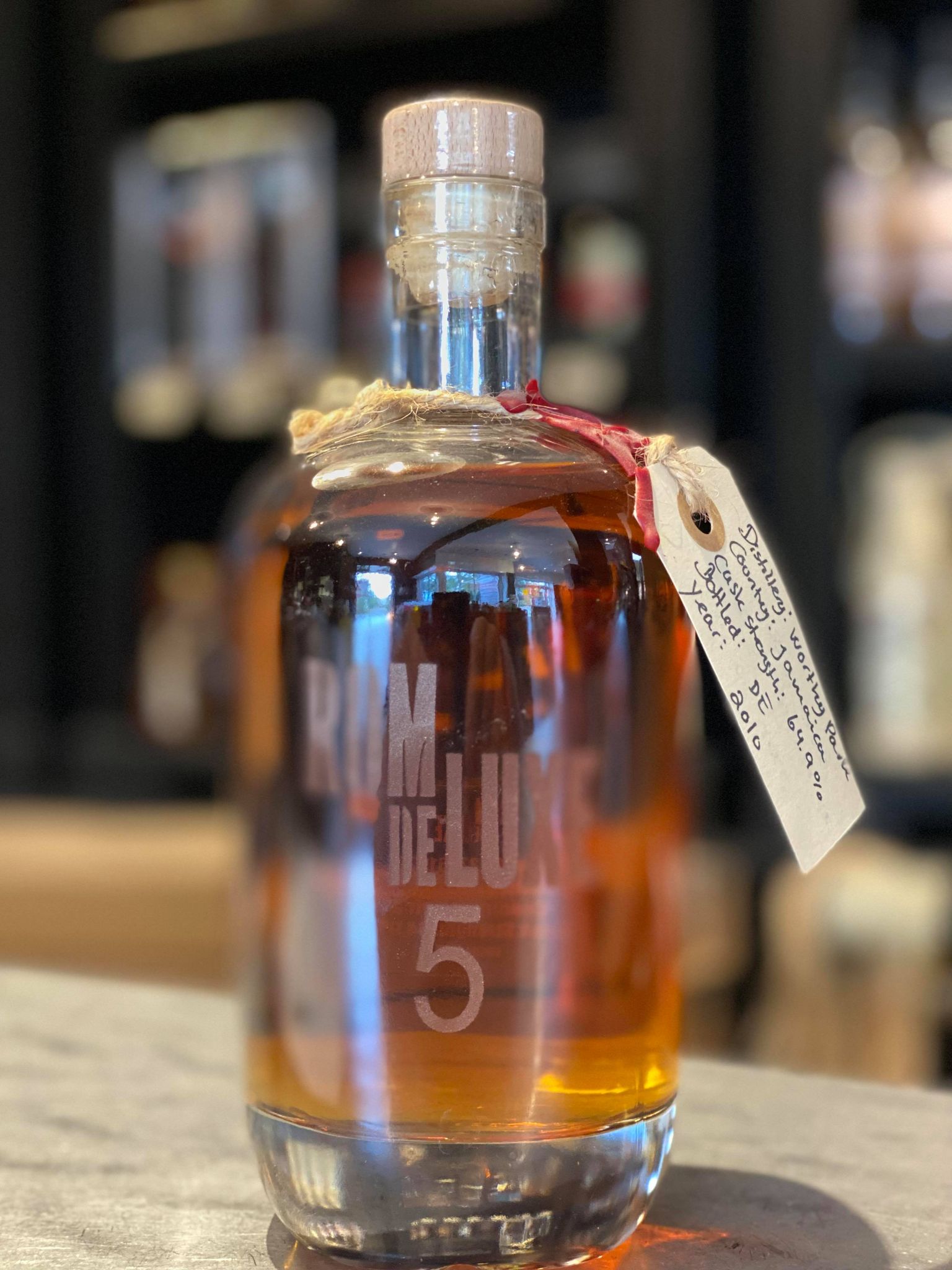 Rumaniacs Review #130 | 0864
Today we'll look at the propenultimate rum which the Danish company Rom Deluxe released in their initial forays into their local rum scene.  Six of the seven rums (the seventh being a special release for a client in 2020) were bottled in 2016-2017 after which the "line" ceased. They were all unlabelled and not sold to commercial establishments on a consistent basis, but taken around to tastings, friends, retailers and served as something of an introduction to the tiny company back before they got "serious". I wonder if they made any money off them.
This is a Worthy Park rum, cask strength, distilled in 2010 and bottled in 2017 (it's the only one that was done that year). 
Colour – Gold
Age – 6 YO
Strength 64.9%
Nose – The funk is strong with this one.  There's gooseberries, pineapples, unripe Thai mangoes, unmistakably Jamaican, a serious, fierce nose. Bags of fruit – green apples, pears, blood oranges, red grapefruit, coming to a nice sweet-sour combo after a few minutes.  I'd say there was some light vanilla and baking spices at the back end, but not enough to do more than lend an accent to the main dish.
Palate – Salt, sour and sweet, really strong, but the sharpness is kept at bay with a firmness of taste elements that is impressive. Funk of course, "tek front", this thing is Jamaican beyond doubt.  Brine and olives in lemon juice, green grapes and apples, grapefruits again, plus grated ginger and a touch of (get this!) wasabi. So softer notes of dates and figs, cumin, nutmeg.  I could sip this for hours, and in fact, I pretty much did.
Finish – Long, dry, fruity, with apples, grapes, citrus, pineapples, kiwi fruits and strawberries.  Plus vanilla.  And bubble gum.
Thoughts – Really good, really solid rum, lots of notes from around the wheel, but always, at end, a Jamaican pot still rum, and a very impressive one.  I doubt I'd be able to say WP or Hampden in a pinch (and it's a WP, of course)…just that it's not a bottle I'd give away if I had one. The bad news is that this one is long gone.  The good news is they — Worthy Park and the independents like Rom Deluxe – are making more.
(85/100)
---
Other notes
Thanks as always go to Nicolai Wachmann, for the sample, and Kim Pedersen of Rom Deluxe for his help with the background details.

Outturn unknown