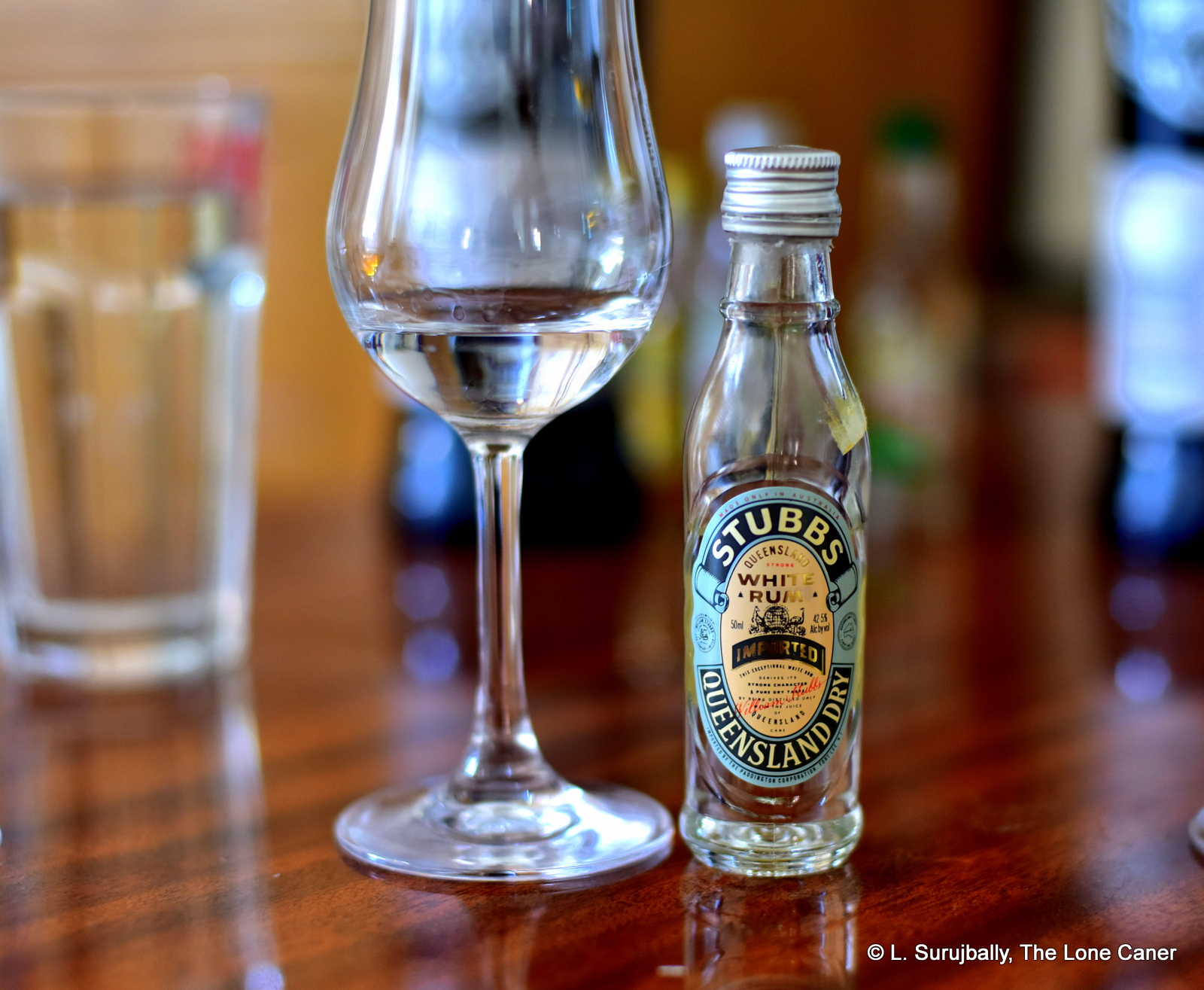 Rumaniacs Review #082 | 0541
Although the Ministry of Rum speaks to Stubb's as being made from molasses, the label of the bottle itself says it's made from cane juice, and I think I'll go with that. And in spite of the retro-style design of the label, it seems that it was created from scratch in the 1990s with a view to capturing some export market share from Bacardi, and after being introduced to the market, fell flat and was discontinued. And while both Peter's Rum Labels and the Ministry make reference to the fact that Beenleigh Distillery is the holder of the brand, Beenleigh's own website makes no such assertion, and there are trademark records of a 1990s company called William Stubbs & Company (which is now dead) bearing a very similar logo to the one shown here.
That said, a most helpful gent named Steve Magarry managed to contact Beenleigh directly, and confirmed that it was "…made for the USA and England for IDV. Fermented from syrup and distilled in a three-column still at 95% ABV; (it is) unaged, and exported during the early 1990s…it did not take off as they hoped."
So we can therefore say with some assurance that the rum was Australian, released in the 1990s, column still, meant for export, and is now defunct. That's more than we usually have, for a rum this obscure, so huge thanks to Steve and the others who chipped in.
Colour – White
Strength – 42.5%
Nose – Quite sharp, with light fruit and estery aromas immediately evident.  Some cucumbers in vinegar, dill, grass and watery pears, together with sugar water.  The profile does indeed point to a sugar cane juice-based rum rather than one of molasses.
Palate – Watery and sweet, oily almost, with a touch of brine and light olives.  Not a whole lot going on here – sugar cane sap, a hint of musky maple syrup, vegetals, dill.  It feels a little unrefined and rough around the edges, and not so different in profile as to suggest something off the reservation (the way, for example, Bundie is always at pains to demonstrate).
Finish – Relatively long and aromatic, floral, with sugar water and tinned pears in syrup, plus a pinch of salt.
Thoughts – Unspectacular, probably filtered rather than issued straight off the still. Its misfortune was to be released at a higher than usual price just as an economic slump hit Australia, and sales dipped, causing it to be discontinued before the new millenium dawned. Nobody seems to miss it much.
(79/100)