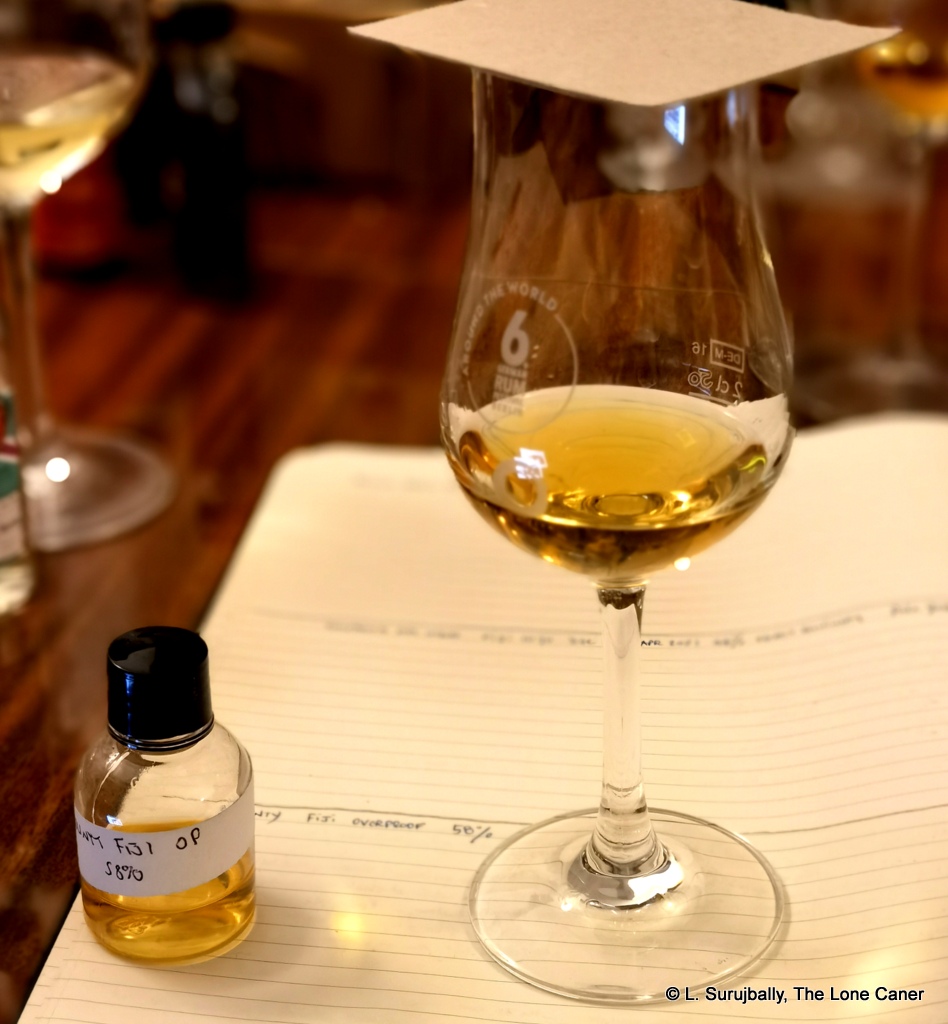 For years, South Pacific Distillery out of Fiji has been sending bulk rum abroad, which the indies of Europe have been snapping up and releasing as limited edition single cask bottlings: TCRL, L'Esprit, Samaroli, Rum Cask, Duncan Taylor, the Compagnie, Kill Devil and others have all released a bottle or two, and that is pretty much the only introduction most of us have to Fiji's rums. However, like most distilleries which either dominate a country or seek to diversify in the region, they do have an in-house label of their own: the "Bounty" brand, which I must hasten to distinguish from St. Lucia Distillery's brand of the same name, and which is sold mostly in the Asia-Pacific/NZ/Australia region (if online sales listings are anything to go by).
The St. Lucia brand title is of course a play on the words "bounty" and "bountiful"; I suspect that this is half of what's behind SPD's name as well, with the other half coming from the name of the ship involved in the most famous mutiny in naval history ("after the Potemkin!" you can hear the Eisenstein fans protest immediately). Bounty from Fiji has had limited penetration into European and American markets (which is why there are so few reviews of the thing and why the Rum-X entry doesn't have a distillery attached to it), and SLD's Bounty stays mostly within the Caribbean, so maybe that's the reason there's never been a lawsuit between the two companies — and why one has to be very careful to peruse label and origin statements of any Bounty bottle one comes across.
Be that as it may, I always liked South Pacific Distillery's rums, and the TCRL 2009 was hands down the best and most memorable of those I've tried, so I'm always game to try another one, especially if the distillery itself makes it. What we have here is a blend issued at 58% (though my hydrometer rated it 60.1%, go figure), molasses based, and first brought to market in 1979. The distillery has both pot and column stills, and in his own review, the Fat Rum Pirate remarked that the descriptor of "small batch" on the label of this rum suggested a pot still origin, though this is nowhere explicitly mentioned, either on the label or by SPD itself (and neither is the outturn, or the age). 
This is about par for the course for such brands who don't take on board the Hampden or Renaissance labelling ethos (to name just two), so let's just get right into it. Nose first: it's very solid, almost brutal, in the way it runs right into your face with an initial attack of brine, wine-y notes, spoiled grapes and a sort of clean and clear scent of new rain on hot bricks. There's dust, cereal, a touch of sawdust, which gradually gives way to acetone and nail polish, and then a lush basket of fruits: raspberries, red currants, strawberries, pineapple, cherries, pungent and tart and a little sour.  Oh and there are notes of freshly turned wet sod, grass, and (get this) even fish oil. As a marker of its distinctiveness, that's quite a combination.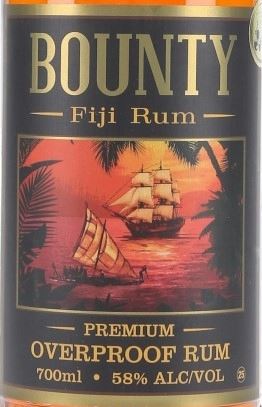 Alas, it doesn't last. The whole experience settles down from that rather wild-eyed and untamed mustang of a nose. On the palate, the tastes are firm and spicy, bordering on sharp, with a texture that flows well: there's licorice and bags of fruit here – crisp white pears, strawberries, yellow half-ripe mangoes, red guavas, and yellow cashews. Also cereals and pastries, dusted with icing sugar, brown coconut sugar, licorice and honey.  There's some caramel sweetness to taste and that makes it actually quite pleasant to sip, though by the time you hit the finish it gets to be a bit overbearing and masks the crisper flavours – you can hardly call it more than a simple finish, really, and it's perhaps too reliant on brown sugar and molasses at the end.
This dampening of citrus and fruit portion of the profile by molasses, caramel and brown sugar lessens the overall experience, I think (and it was that sweetness that made me test the rum to begin with). That the result suggested no additional sugar at all hardly invalidates the profile as described, and in fairness, it works…within its limits. It's a decent product for sure. It's also reasonably affordable when available, and can be found on occasional auctions in Europe, if not in shops. 
Those who drop some coin on it are hardly likely to be disappointed, though my personal opinion is that a truer representation of the distillery and the country is probably better found with the independent bottlings, since those select casks based on seeking out the "Fiji" part more than the "rum", while the Bounty does exactly the opposite, and so becomes less distinctive. It may therefore be better to use the overproof as an introduction to the country and the brand: keeping one's expectations modest and not seeing it as some kind of top end sipping rum, may be the key to enjoying the Bounty Premium Overproof to its fullest.
(#917)(83/100) ⭐⭐⭐½
---
Other Notes
A short introduction to the distillery and a listing of independent bottlers' releases from it, is provided by

Single Cask Rum

.

South Pacific Distillery has a history rather longer and more complex, with many more changes in ownership, than is commonly known. A small bio will go up soon, as even that small history is too long to include here.

The label does not represent, as some believe, the outmoded trope of a pirate ship, but is a picture of the "Bounty" ship made famous by Messrs Bligh and Christian and after which the brand is named..