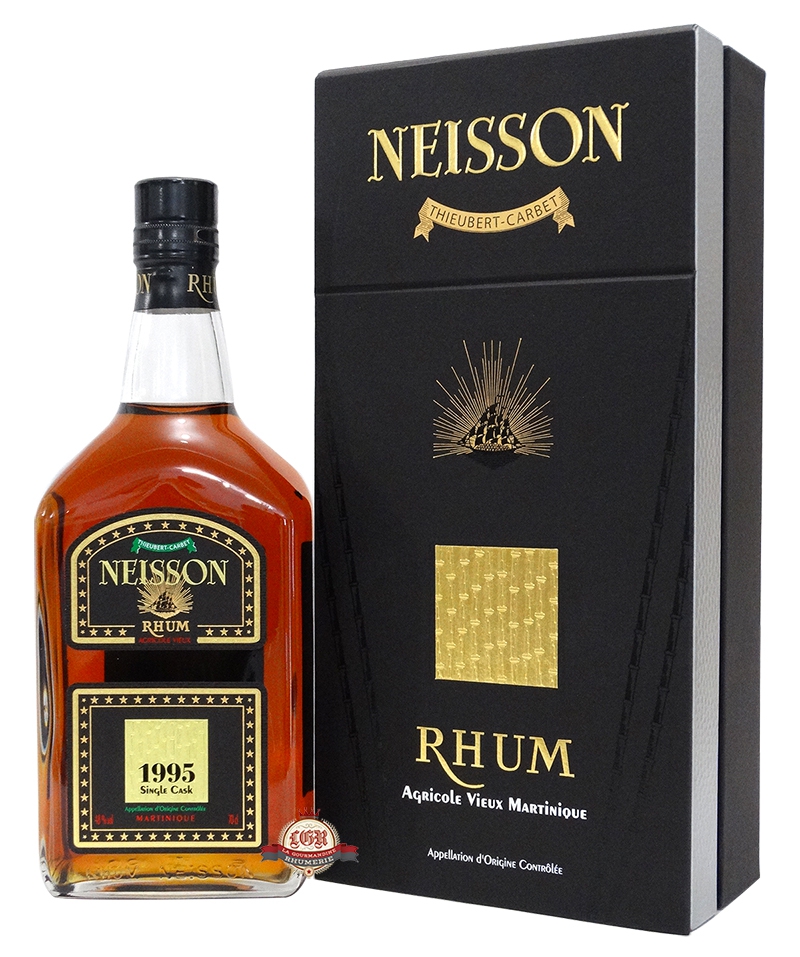 Rumaniacs Review #071 | 0484
As we proceed down memory lane with the aged Neisson rhums, the single cask expressions begin to take on greater prominence, displacing larger-volume blended outturns with more exactingly made products for the cognoscenti. These are expensive rhums, old rhums, not easily available, and are aimed at the upper slice of the market – the 1% of connoisseurs, I would suggest.  Ordinary drinkers who just like their rums without fuss or fanfare are not the target audience – these products are made for people who are deep into their variations, for the rhum equivalent of philatelists who don't simply go for Martinique stamps, but specifically green stamps from the second half of 1926…that kind of thing.  Because Neisson has such a wide range of ages and millesimes, these minuscule variations are endlessly debated, discussed and noted, but one thing is clear – they're are almost all quietly amazing.  This one is no exception.
Colour – Amber
Strength – 48%
Nose – If we lose the malaria medicine I didn't really care for in the 1992 10 YO (R-068), what we have here is something similar: a lovely rich nose redolent with promise that for once, delivers on just about everything it suggests it has under its petticoats.  Sherry, caramel and red fruit notes lead in, raspberries for tartness, cherries for depth, followed up by apples and pears, herbal and watery and grassy all at once.  Some dates, grapes, light olives, but very little of the salty tequila background I've mentioned many times before; and what makes this stand out is that it presents old but simultaneously feels young and vibrant.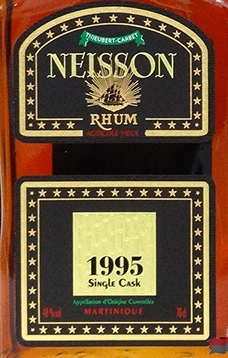 Palate – Thrumming and deeply vibrant rhum, one wonders how they wrung such depth out of a "mere" 48% – however, I'm not complaining. Dark and hot black tea.  Ripe apricots, overripe mangoes, honey, cherries, wound about and through with citrus peel.  Also some anise, coca cola (odd, but there you are).  Dill, sage, a flirt of mint, grass, a faint wine-y tone and yes, there's a whiff of chocolate as well.
Finish – Reasonably long.  Sums up all the foregoing.  Mostly crisp herbal and citrus notes, leavened somewhat by fleshier fruits and just a touch of brine.
Thoughts – the charcteristics of hoary old age (in rum years) are neatly set off by a taste and feel that appears much younger, fresher, and the product as a whole is given character by a great melange of crisp tastes together with muskier, more solid tones.  It's a considerable achievement by Neisson, and my only regret is that with such a limited outturn (290 bottles) and high price (€600 or so), it's not likely to gain wide renown.  Perhaps that's what the Rumaniacs are there for.
(87/100)
---
WhiskyFun took a gander at a bunch of Neissons a few months back in a multi-rum session, here….he scored this one at 90. All the Rumaniacs reviews of the Neissons will be posted here. Also, my good friend Laurent from one of my favourite (and most imaginatively named) of all rum sites "The Rhums of the Man with a Stroller", gave it a French language, unscored review (part two of his two-parter) which is well worth a read.