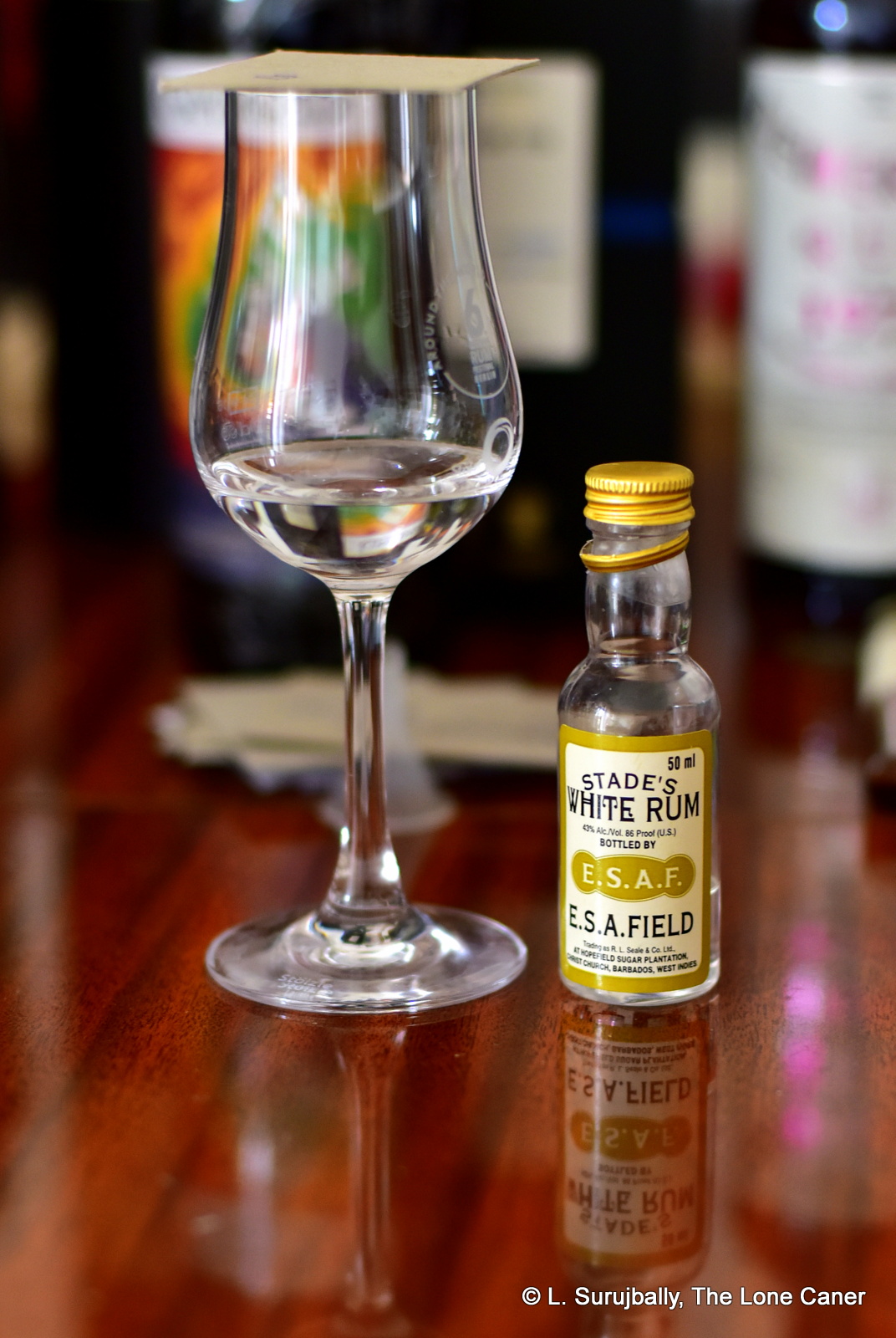 Rumaniacs Review #081 | 0538
In Barbados, back in the early 1900s, distillers and bottlers were by a 1906 law, separate, and since the distilleries couldn't bottle rum, many spirits shops and merchants did — Martin Doorly, E.S.A. Field and R.L. Seale were examples of this in action. On the other side, in the early 1900s a pair of immigrant German brothers, the Stades, set up the West Indies Rum Refinery (now known as WIRD) and all distillate from there carried the mark of their name.
In 1909 Mr Edward Samuel Allison Field established E.S.A. Field as a trading company in Bridgetown and over time, using WIRD distillate, released what came to be referred to as "see through rum", also called "Stade's" which sold very well for decades.
In 1962 Seale's acquired E.S.A. Field and continued to bottle a dark and a white rum under that brand (which is why you see both their names on the label) – the white was humourously referred to as a drink with which to "Eat, Sleep And Forget." In 1977 the bottling of ESAF was moved to Hopefield (in St. Phillip), so that places this specific rum between 1977 and 1996, in which year the distillate was switched to Foursquare and the mark of "Stades" was discontinued. These days the brand is not made for export, and only sold in Barbados, in a very handsome new bottle. Richard Seale modestly points out it's the most popular rum in Barbados.
Colour – White
Strength – 43%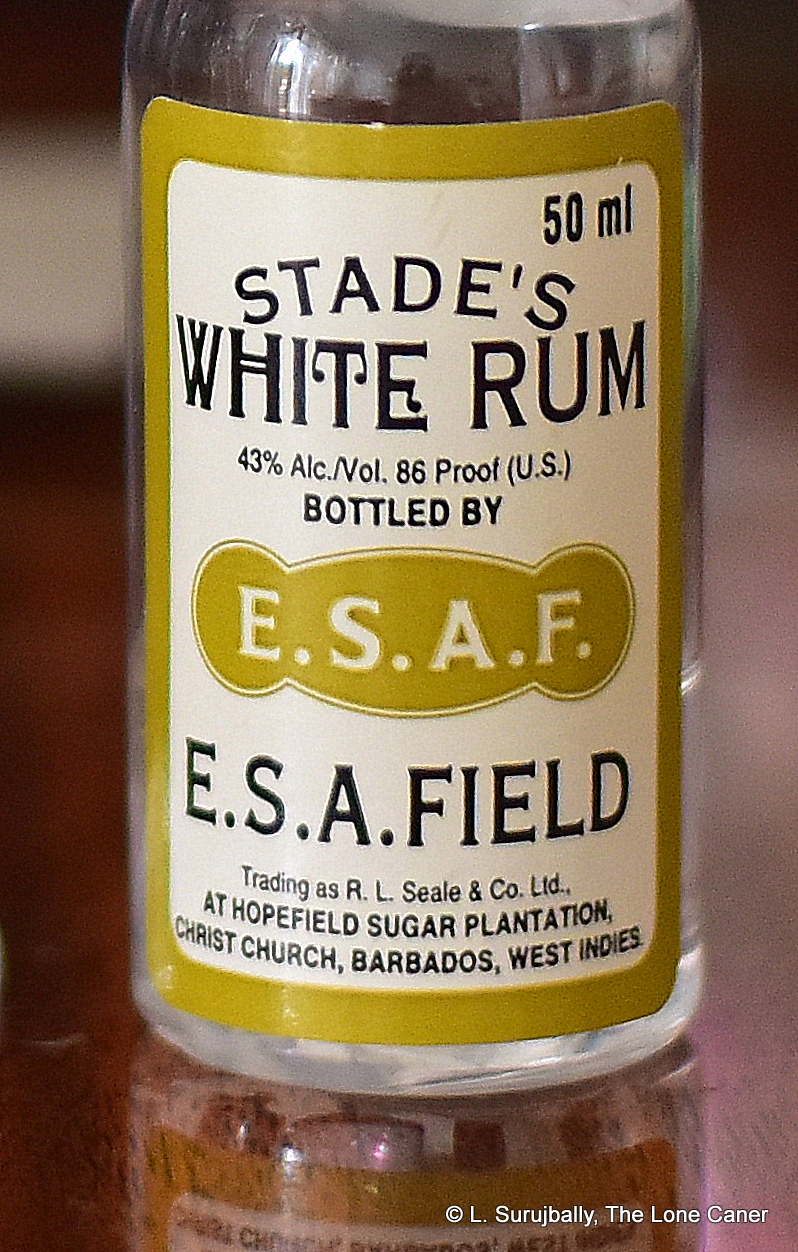 Nose – Dusty, plastic and minerally, like dead wet campfire ashes. Lots of off-ripe fruits and toffee, but also sugar water, watermelons and pears, iodine and medicine-y notes, all of which exist uneasily together and don't really gel for me.
Palate – Sort of like a vegetable soup with too much sweet soya, which may read more bizarre than it actually tastes.  Bananas and so the queer taste of wood sap.  Kiwi fruit and pears, some brine and again those off-ripe sweet fleshy fruits and a sharp clear taste of flint.
Finish – Medium long, something of a surprise.  Dry, and after the fruits and toffee make themselves known and bail, also some flint and the sense of having licked a stone.
Thoughts – Odd rum, very odd. Given the preference of the drinking audience back then for more "standard" English rum profiles – slightly sweet, medium bodied, molasses, caramel and fruits – the tastes come off as a little jarring and one wonders how this came to be as reputedly popular as it was  Still, it's quite interesting for all that.
(79/100)
---
Other notes
Thanks to Richard Seale, who provided most of the historical background and (lots of) corrections. Ed Hamilton's Rums of the Eastern Caribbean contributed some additional details, though as was pointed out to me rather tartly, there are occasional inconsistencies in his work.