It was to examine this almost-rum (and others like it that will inevitably come) that the detailed treatise on Japanese kokuto shochu had to be written, because without it the review would have lost much of its context and the shochu's offbeat profile would not have been properly understood.
In brief, shochu is a type of Japanese distilled spirit made from various ingredients, where a two-phase fermentation process using a mold is de rigueur: one to convert starches to sugars and another to convert those sugars to low-proof alcohol, which is then distilled using pot stills. Kokuto shochu is one kind of several different popular varieties, distinguished by being made from unrefined brown sugar (as opposed to sweet potatoes, e.g.) and following the dual-fermentation process. To some this might disqualify it from being a true "rum" but I chose to say it's one in all but name. It's made from sugar cane, and in the house of the Father are many rooms, and that's what counts.
Although we talk a lot about agricoles being grassy, herbal and vegetal, I don't think I've ever had a rum (for that's what this is, more or less) that took it to the extremes of actually channeling real vegetables — and some rotting ones — the way the Tomoet Moi did. I mean, this really was akin to an alcoholic veggie soup – complete with parsley, cilantro, carrots, balsamic vinegar, brine, olives and the weird aroma of damp decomposing cloth in an abandoned barn somewhere and only a casual nod to fruits or sweet of any kind. After it settles down, it reminds me of a cane vinegar, with that same slightly sweetly sour note to it that makes it so distinctive, poured over a bowl of sliced yellow mangoes spiced with sweet peppers and salt.  I know that sounds peculiar, but take it from me…it works. You just have to stick with it.
Still, even after opening up and after the initial assault on your schnozz has been beaten back, the residual notes of vegetables left to rot in a midden remain faintly there, lending a piquancy to all that you subsequently taste. And what a taste that is: vanilla, cane juice, sweet acetones, nail polish, sugar water and the pungency of diluted turpentine (usually that comes on the nose, but not with this drink). Fanta and Sprite, a touch of orange citrus, cloves passion fruit, cranberry juice and sweet peppers, and if the spoiled bananas and apricots at the back end don't leave, well, they don't upset the fruit cart either and for all this to be going on at 40% is no mean achievement. Finally, it kind of relaxes, gets easier and more watery-sweet and then concludes with a short, mild, fruity, floral, sweet and biting finish that is far from unpleasant.
Clearly, the method of fermentation which kokuto shochu utilizes, combined with the pot still distillation, creates a profile that would give the incautious serious pause, and I now suspect there was probably something of a shochu element in the Seven Seas Japanese rum by which I was so nonplussed in 2018. It was different in the same way this is, with a strong element of rot and brine and seemingly off-putting elements to it, yet where Seven Seas failed (to me, at any rate) Tomoet Moi came together and really became something worth trying…several times. 
As John Go wrote in his own review of the spirit, it really needs time to open up and breathe.  Impatience and a fast guzzle have no place here, and in fact, it rewards keeping it in the glass for an extended period. The sweet, salt, sour and umami aspects of the profile come together in a fascinating synthesis, which, while unfamiliar and perhaps not to everyone's taste, is sweetly pungent, original and distinctive and never overbearing — and those are the characteristics of any good spirit, I think. Admittedly I started out by being knocked back on my heels…but stuck around, started to enjoy it, and finally, at the finish, stayed to bemusedly and almost wonderingly applaud. 
(#884)(86/100) ⭐⭐⭐⭐
---
Other Notes
Thanks as always to John Go who spotted me the sample. He's a treasure trove of juice from Asia. 

I had no idea what it was and tasted it completely blind, because John steadfastly refuses to label the samples he sends me, and just numbers them.

The spirit is aged for two years in oak casks, filtered to white and bottled at 40%. 
---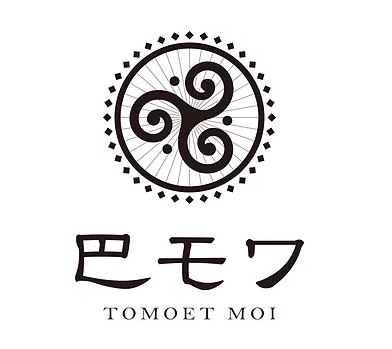 Brief company background
For historical reasons (now backed up by GI protection) kokuto shochu is only — and can only be — made in the Amami Islands which are situated south of the Kyushu and north of Okinawa. There has been a long history of sugar cane cultivation and (sometimes illegal) distillation here, just as there was on Okinawa.
The firm that makes the Tomoet Moi is Nishihira Shuzo Ltd (shuzo is a Japanese word meaning an alcohol producing company), a family-owned and -run sake brewery and distillery that has been in business since 1875, when they were granted an awamori-making license for Shuri (in Okinawa) in that year. In 1927 a new distillery was established by Tomi Nishihara, the first head distiller (or toji) in the Amami island of Kikaijima, and has remained a small enterprise there ever since: the warehouse was destroyed by air raids at the end of the war, the distillery moved to Amami's main island, and it is currently run by his great-granddaughter Serena.  The company employs seven people, which is six more than Nine Leaves has, if you recall. 
Just about all production is sold and consumed in Japan, which is hardly unusual. Their standard product is the Sango (an unaged, traditional shochu for the mainstream) and Kona (and oak-barrel slightly-aged shochu for the younger crowd). In 2019 Serena Nishihara created the Tomoet Moi as a more upscale aged offering, breaking with tradition by naming it, in a play on the words "Tomorrow", "Tomi" and the French words "toi et moi", which is as good an example of layered meanings in eastern culture as you could ask for.
---