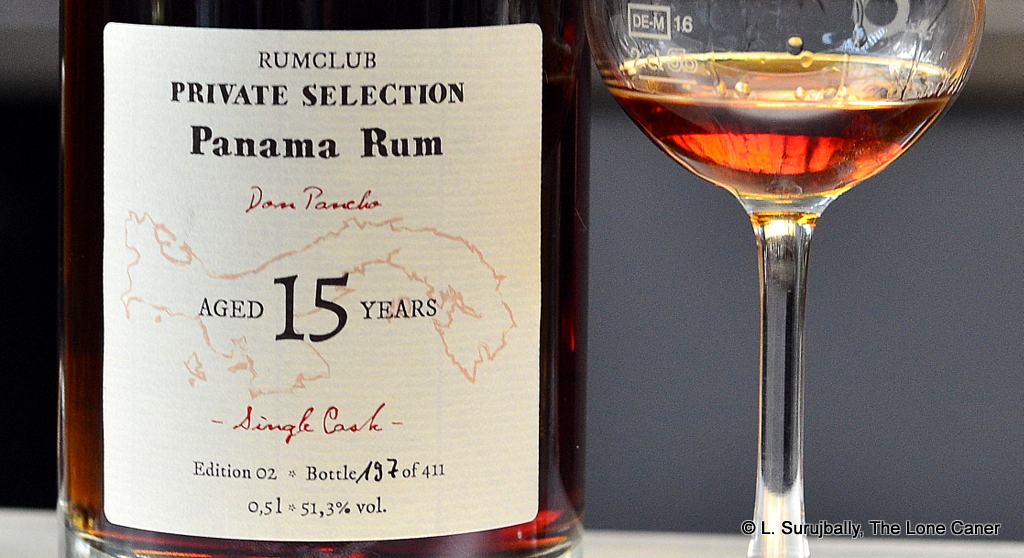 A very good Panamanian, with deeper flavours than usual.
#343
Panamanians and other spanish-style rum makers are doing themselves serious injury in their contortions to stay "Latin" or "Cuban" or "Spanish" and justify dosing and/or the lack of provision of details behind their work as matter of course. The recent Rumporter interview with Mario Navarro where he did precisely that, lit up Facebook like the 4th of July, and is just one recent example…but it's been coiling behind just about every major Latin American or Panamanian release dating back to, oh, the Santa Teresa Bicentenario, the Panamonte XXV and last year's Arome 28.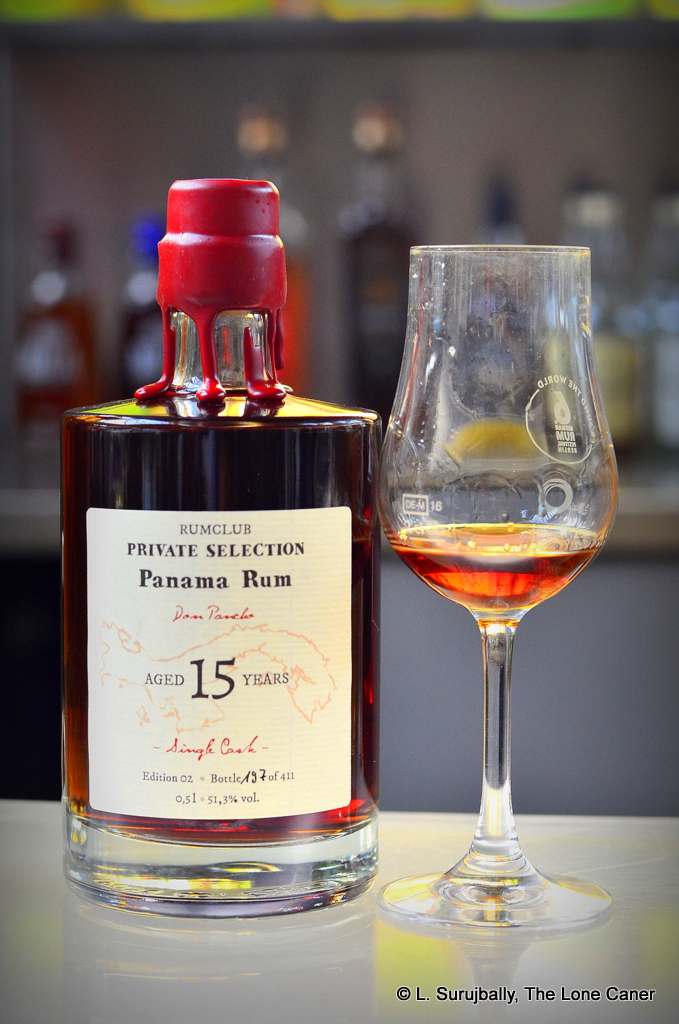 Still, the fact is that whether we like it or not, rums made in Central and South America generally, and Panama more specifically, are – and have almost always been – geared towards a buying public that dials in precisely those coordinates: light, easy, 37-40%, lots of blending and barrel strategy, some solera style production, with maybe a pinch or two of other stuff thrown in for good measure to smoothen things out. They don't give a damn about the movement towards greater transparency or purity.  Massive avatars of aggro are not their thing, and it lies with independent bottlers, almost all out of Europe, to up the ante in both these departments.
Which is why one should be grateful for the Rum Club in issuing this fifteen year old. For all its relative rarity and obscurity, you still get something more (informationally speaking) than the Malecon 1979 I wrote about with such disdain last week. First of all, the rum is made by the "RumClub", which is very unhelpful until you check the fine print and understand that it's the bottling arm of the Rum Depot in Berlin, which in turn is run by the man behind the Berlin Rum Fest, Dirk Becker.  This is the second edition, available from 2016, a fifteen year old cask bottled at 51.3% (the first edition was issued for the 2015 rumfest, a single cask ten year old at 51.1%).  The source barrel comes from the same aged stock as Don Pancho's Origines (PILSA) which makes it a column still product, and kudos to Dirk for not wimping out and diluting the thing. One barrel, 411 bottles with no information about additives but I'm suspecting some caramel to get that dark colouration. We can reasonably assume it was distilled in 2000 or 2001.
To be honest, I've not been very enthused of late with Panama, so most of the time I buy other stuff which interests me more.  But a cask strength variation piqued my curiosity, and once I sniffed the darkish red-brown rum, it met with my instant appreciation.  The nose was rich and almost deep with a plethora of dark fruits – plums, prunes, black grapes, licorice, and even some olives thrown in to provide a whiff of brine and some barely perceptible breakfast spices.  It really was quite lovely.
The palate proved to be equally well done, being on the heavier side of "light" and benefitting from the higher proof point.  Black cherries again, very ripe, blackberries blueberries, black cake, caramel and crème brulee. Oh this was nice!  It even suggested a certain creaminess, with a light dusting of vanilla, coffee, cinnamon and nutmeg, and while it had a mouthfeel and texture of some weight and heat which would make one think adding water was a good idea, I found that doing so took the quality down so geometrically that it's probably best to dispense with that altogether.  After the enjoyment I took from the preceding, the finish was disappointing – short, sweet, some caramel and fruity notes, not much else.  Too bad.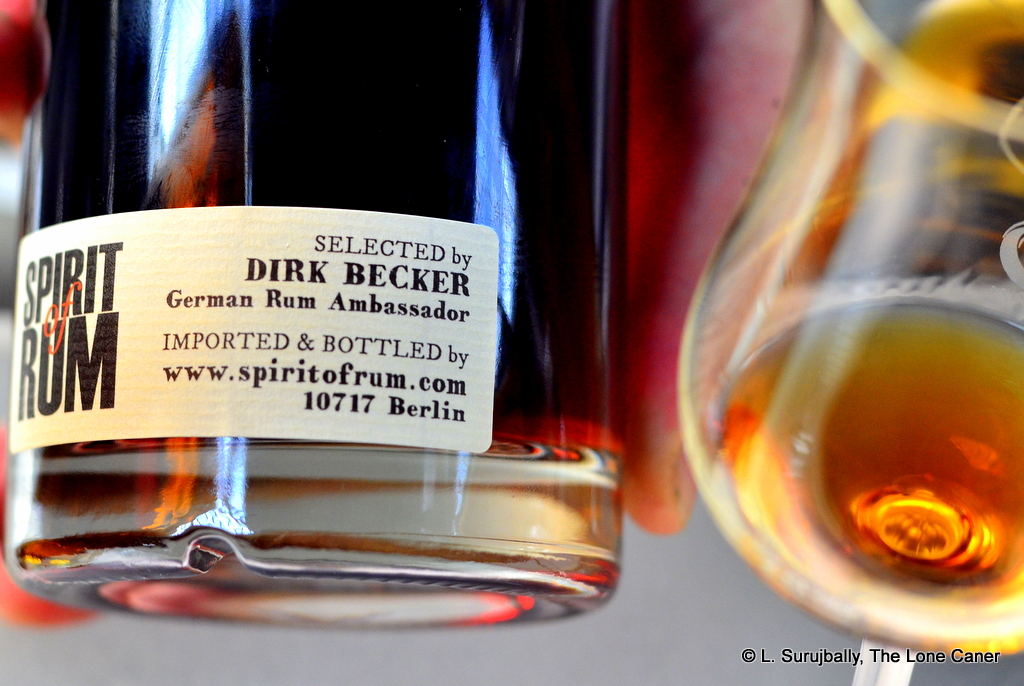 Yet overall the rum was a very good one, lacking just some complexity and a finish of note to score higher. Just about everything works properly here. The rum is not overaged, and unburdened by any excessive oaken influence.  It's decently rich and flavourful, with a forceful, distinct profile within the confines of its lighter Cuban heritage, and while I accept that different drinkers have different preferences, my own are simply that a rum should not adhere to any kind of limitation but be bottled at the power that enhances and displays its inherent qualities.  Which this more or less did.
When one tries this 51.3% fifteen year old bruiser in tandem with a cupcake rum like the Malecon (bottled at 40%), the failings of the latter snap more clearly into focus, even though the former is half the age. In all respects, the 15 is simply better. Bigger, bolder, badder, better. It showcased what Panama rums could be if they wanted to.  The Malecon and Panamonte XXV and their ilk positioned themselves as fine old boys at the top of their food chains and boasted of their quality…then along came the Rum Club which answered with this impressive rum, providing rum lovers with something of what they had been missing.  And made an irrefutable response to all the notions of "premium" that its predecessors had claimed for themselves, but did not entirely earn.
(85/100)
---
Other notes
"Rum Club" was the name of an unadvertised speakeasy sort of bar Dirk Becker opened up back when he was getting into rum in a big way and before he opened up the Rum Depot (it boasted 300+ different rums for its patrons).