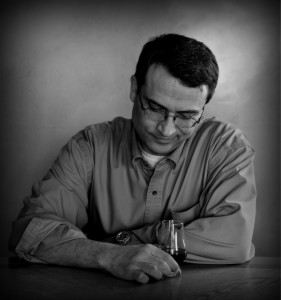 The Lone Caner is a sad island of rum appreciation in an otherwise obdurate ocean of whisky.
Me being referred to as the 'Caner is a sort of in-joke to the Liquorature crew: they all are rabid whisky aficionados (as is the majority the province, if not the country, in which we live), and from the inception of our Collective, I loudly and cheerfully bugled my preference for the extract of the cane. As time went on this pretty much became an article of faith…that I was the one rum lover in the group. Need I go on?
After sampling, reviewing and writing about rums for Liquorature for almost four years, it became clear to me that Liquorature by itself couldn't sustain this much longer. That site, to begin with, was not mine to do with as I pleased , and was in any event geared not towards rums as such, but towards our group meetings and the arts – books, movies, popular culture, random philosophizing and so on. It seemed wrong to dedicate it almost solely to a subject that was only partially within its original mandate, much as I loved it.
Therefore after some consideration, I decided to open up The Lone Caner as a website in its own right.
The blog is about rum reviews and tastings and whatever news of the rum world I feel like commenting on. Nothing more, though as time goes on I may migrate books and photography elements from Liquorature as well – the 'Caner is, after all, a single person's work and interests. However, this site is primarily geared towards the likker. The posts on the original site will at first be redirected here, and eventually will disappear entirely as I migrate the whole corpus of my writing on the subject. And that's quite a bit.
I've arranged all posts on rums into one master index (see menu item at top – "Rum Reviews"), with a numerical sequencer showing which numbered review it was – my thoughts and opinions and development are therefore more easily followed for those curious enough to spend an inordinate amount of time charting the development of the reviews, and how my opinions changed over time.
If experience has taught me anything, it's that there's no way in hell I'm ever going to be any kind of go-to resource for rum reviews. For one thing, in an i-phone age, I write for desktop sized screens. I'm not brief, and write what I feel – only 20-30% of my verbiage is ever about tasting notes, and throw in any observation that seems relevant. For another, my scoring system is creaky at best, and while internally consistent, is out of step with all others on the planet. A product scoring 80 is, for me, a top-of-the-line, almost-walk-on-water rum. I justify this by saying it leaves me more room for the excellent products to come but maybe I'm just trying to avoid going back to over 150 reviews and rescoring the lot. Opinions differ.
A few other points:
I buy just about everything, and take no freebies except from my friends, who know of my passion, or the occasional tasting I attend…I found that I simply didn't believe in my own impartiality when agents sent me samples, and so I deliberately eschewed the practice years back.
I have a day job, other interests, and a family.  Sometimes that interferes with the frequency of updates. It happens.
What you are getting is an educated opinion – mine, to be exact.  That opinion is influenced by the amount of rums I've tried, my background and my personal palate.  You are welcome to disagree, as long as you concede that my opinion may also have validity.
Any errors of fact are entirely my own, made in all innocence during the course of my research.  When pointed out, I'll correct them.
If you want to send an email, thelonecaner@gmail.com will find me; or, drop a comment here on this page
This is where I will place my updates going forward, and it's my hope that such readers who have sailed along with my journey of appreciating rum will not be averse to continuing a little while longer. The paint job may have changed…but the boat remains the same.
All the best
Lance
"Ruminsky van Drunkenberg"