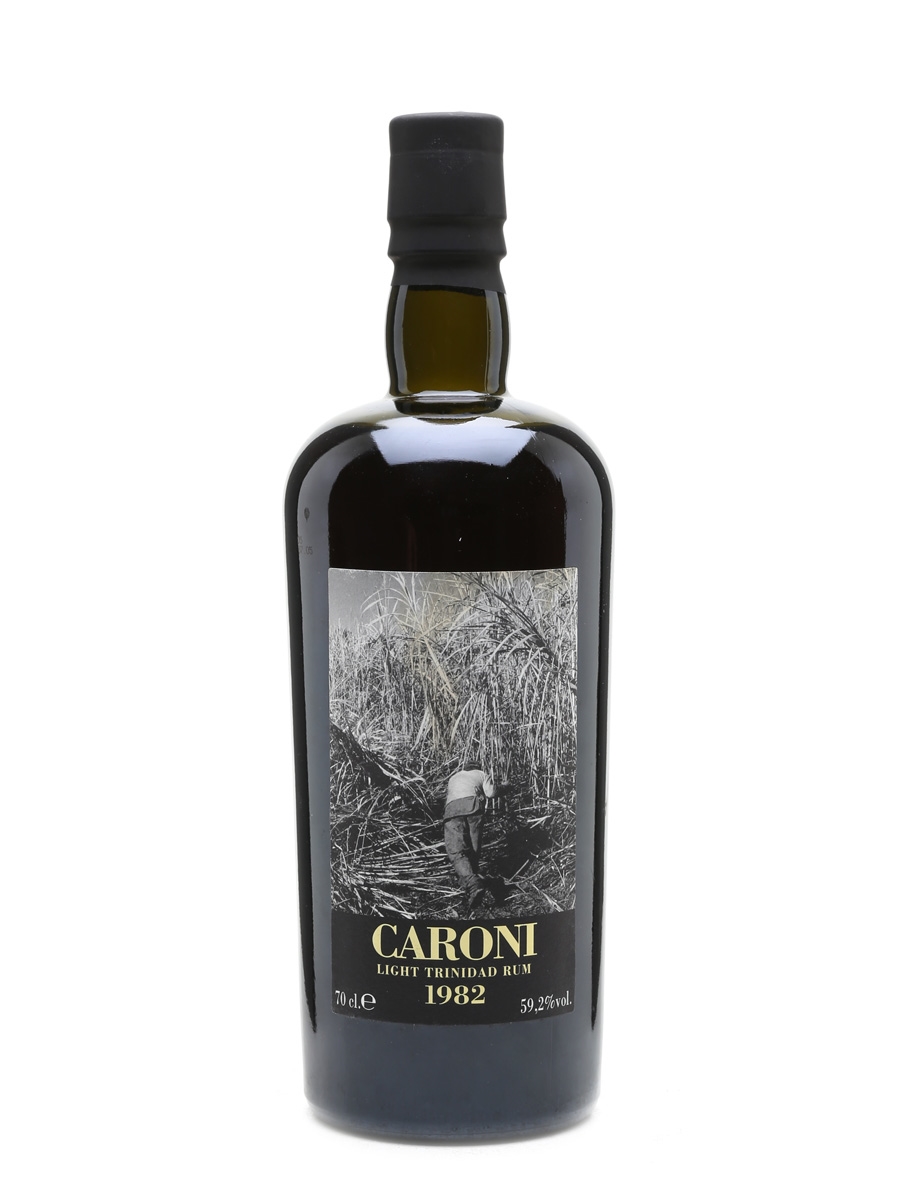 Rumaniacs Review #058 | 0458
If there ever was a rival to the famed and fabled Demerara rums issued by Velier, it is surely the Trinidadian Caroni line, which is wept over by aficionados and considered the Port Ellen of rum (my personal belief is that Port Ellen is the Caroni of whisky, but anyway…).  They hail from the long-shuttered Trinidadian distillery which closed in 2002, and it has now passed into legend how Luca Gargano found thousands of barrels of ageing rum on the estate in a forgotten warehouse, and managed to buy most of them.
Points have to be awarded for resisting the urge to blend the lot into a homogeneous, equally-aged mass and selling that in the jillions.  What in fact happened is that dozens of expressions of hundreds – or, in many cases, a few or several thousand – bottles apiece exist, just about all greater than ten years old, and many, like this one, over twenty.  It's a treasure trove the likes of which we will probably never see again.
We have six Caroni rums from the cellars of Velier to look at over the next weeks.  Not a huge amount given my master list so far has 36 entries (and I may have missed a few), but good enough to be going along with. Let's begin.
Colour – Amber
Strength – 59.2%
Nose – Rich and generous, with aromas of tar, rubber, party balloons.  Letting it stands allows some evolution to occur, moving towards slight sweetness, bubble gum, acetones, flowers, a little chocolate and honey.  In comparison with some of the other Caronis it almost seems delicate, but it isn't, not really.
Palate – Here's where it comes into its own.  It glides on the tongue (that strength is near perfect), giving earthy notes, salty, caramel, cherries, pralines, and some dark bread and cream cheese.  A little tar sticks to the back end, and a nice counterpoint of molasses (not much).  Also some bitter chocolate and cloves, and the oak is somewhat excessive here, leading to some sharp spiciness that's not perfectly integrated, yet in no way poorly enough to sink this as a sipping dram.
Finish – Long, dry and salty (think maggi or knorr cubes), olives, some herbs, more cloves and coffee grounds, and a last bit of caramel sweetness and nougat.
Thoughts – A rich and tasty Caroni, very solid in all the ways that count.  Water helps but is not really needed, it's delicious all its own, if a little sharp. That nose though…really good.
(85/100)
---
Other notes