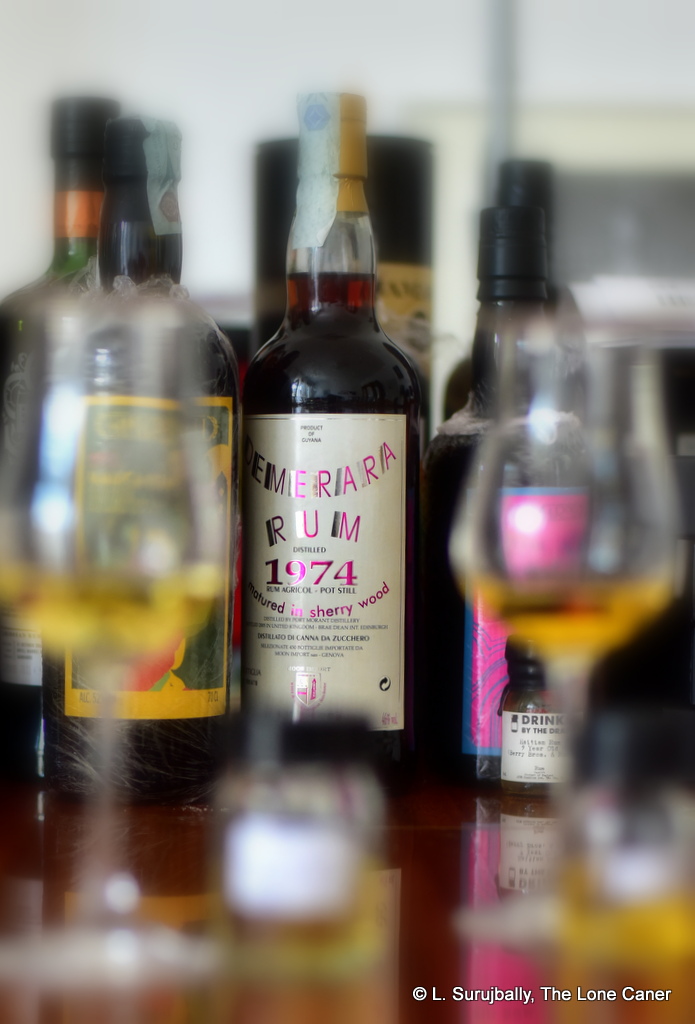 It's entirely possible that in 2004 when this rum was released, just before the movement towards accuracy in labelling got a push start, that a label was hardly considered to be prime real estate worthy of mention. That might be why on this Moon Imports rum from 1974, Port Mourant is spelled without a "U", the date of bottling and ultimate age of the rum is not mentioned and it's noted as a "rum agricol – pot still." Hang on, what….?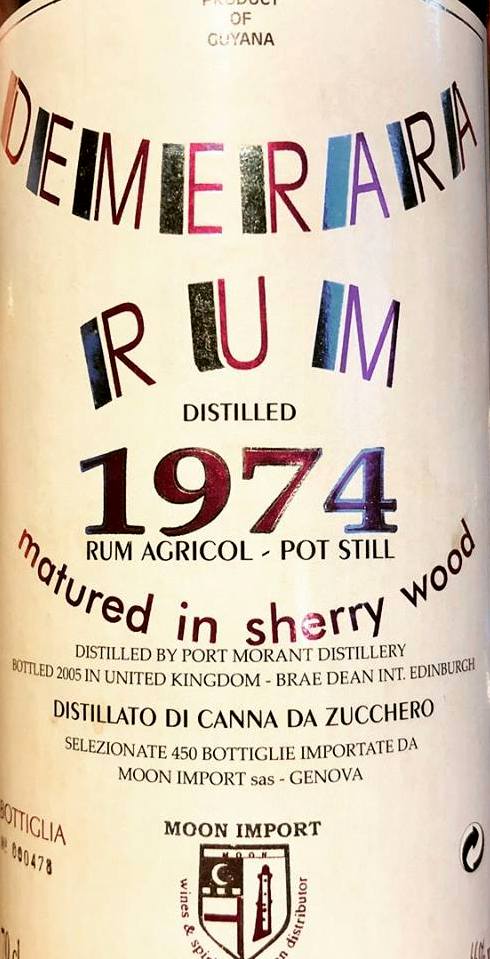 So the search for more info begins. Now, if you're looking on Moon Imports' own website to find out what this rum is all about and what's with the peculiarity of the label, let me save you some trouble – it isn't there. None of the historical, old bottlings they made in their heydey are listed, and in an odd twist, no rums seem to have been released since 2017. It's possible that since they took over Samaroli in 2008 (Sr. Silvio was reported not to have found anyone within his family to hand over to, and sold it on to a fellow Italian in Genoa…no, not that one) they realized that Samaroli had all the rum kudos and brand awareness of single barrel rums, and disengaged the Moon Imports brand from that part of the business and shifted it over. My conjecture only, however.
Samaroli had been around since 1968 and Moon Imports from 1980, and shared the practice of doing secondary finishes or complete ageings of their continentally aged stock in other barrels. In this case they took a PM distillate from (gasp!) 1974 and either aged it fully or finished it in sherry casks, which would create a very interesting set of flavours indeed. The double wooden pot still from Port Mourant is one of the most famous stills in existence, after all, and its profile is endlessly dissected and written about in rum blogs the world over, so to tamper with it seems almost like heresy punishable by burning at the stake while doused in overproof DOK. But let's see how it comes out at the other end….
Rich. Great word to start with, even at 46%. Those sherry barrels definitely have an influence here, and the first aromas of the dark ruby-amber rum are of licorice, dusty jute rice bags stored in an unaired warehouse, overlain with deep smells of raisins, dark grapes, sweet red wine. If you want a break from light Latins or the herbal clarity of the agricoles, here's your rum. Better yet, let it open for some time. Do that and additional soft notes billow gently out – more licorice, molasses, cinnamon, and damp brown sugar, prune juice. There is a slight undercurrent of tannic bitterness you can almost come to grips with, but it's fended off by (and provides a nice counterpoint to) flowers, unsweetened rich chocolate, cedar and pine needles. I could have gone on smelling this thing for hours, it was that enticing.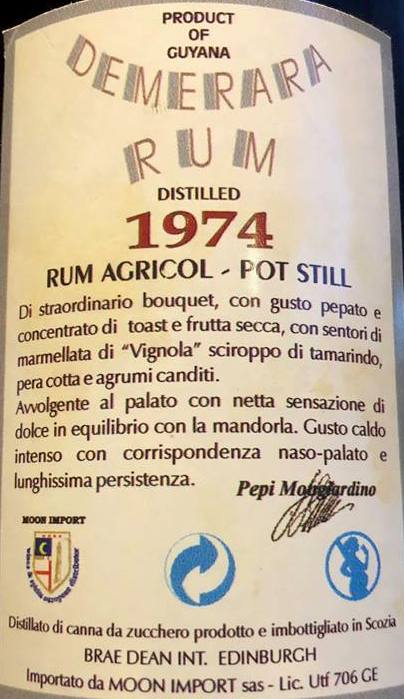 With respect to the palate, at 46%, much as I wish it were stronger, the rum is simply luscious, perhaps too much so – had it been sweeter (and it isn't) it might have edged dangerously close to a cloying mishmash, but as it is, the cat's-tongue-rough-and-smooth profile was excellent. It melded leather and the creaminess of salt butter and brie with licorice, brown sugar, molasses and butter cookies (as a hat tip to them barking-mad northern vikings, I'll say were Danish). Other tastes emerge: prunes and dark fruit – lots of dark fruit. Blackberries, plums, dates. Very dense, layer upon layer of tastes that combined really really well, and providing a relatively gentle but tasteful summary on the finish. Sometimes things fall apart (or disappear entirely) at this stage, but here it's like a never ending segue that reminds us of cedar, sawdust, sugar raisins, plums, prunes, and chocolate oranges.
Well now. This was one seriously good rum. Sometimes, with so much thrumming under the hood, only a stronger strength can make sense of it, but no, here is a meaty, sweetie, fruity smorgasbord of many things all at once…and while I acknowledge that the sherry influence is responsible for a lot of that – some may consider it a bit overbearing – I enjoyed this thing thoroughly. 1974 was definitely a good year.
It gets the the score it gets because I thought that even for a 46% rum and the maturation philosophy, the excellence and panoply of its tastes was exceptional, and it deserves the rating. But can't help but wonder if it had a little extra something stuffed into its shorts, or whether the sherry casks weren't a bit livelier than expected (or not entirely empty). Not all such maturations, finishings or double ageings always work, but I have to admit, the Moon Imports 1974 succeeded swimmingly.  And while the rum is admittedly not cheap, I maintain that if you're into deep dark and rich Demerara variations of great age from Ago, here's one that's playing your tune and calling you to the floor, to take your turn with it…and see if you're a fit.
(#613)(90/100)
---
Other notes
For a brief history of Moon Imports and their bottlings, Marco of Barrel Aged Mind did his usual exemplary job.
450-bottle outturn, which I initially overlooked on the front label's fine print. This suggests several barrels (or at least two) and it's therefore a blend.