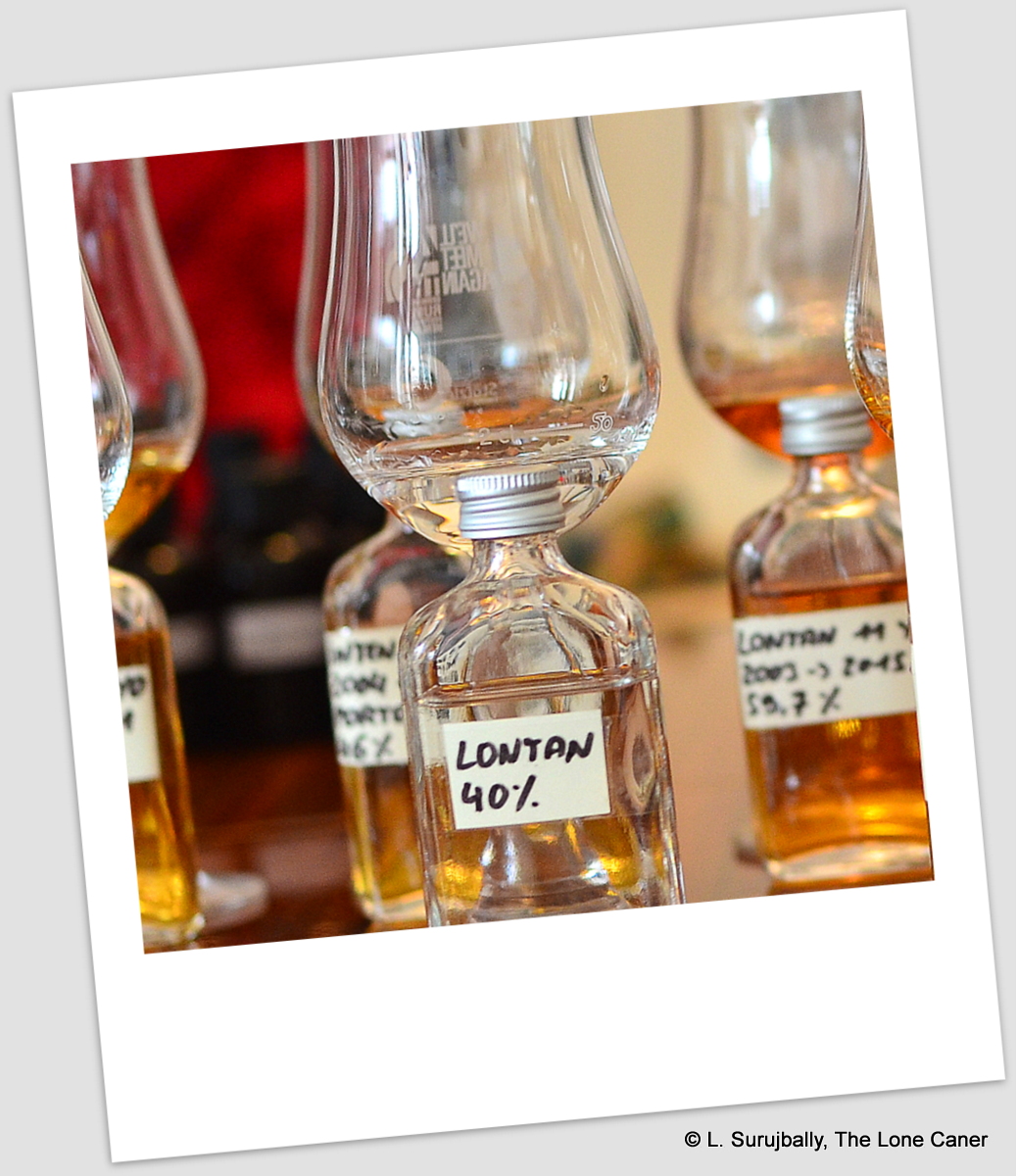 It's perhaps unfair that only with the emergence of the 2016 HERR 10 YO and the LMDW 60th Anniversary white in the same year, that the distillery of Savanna on Reunion began to pick up some serious street cred. I think it's one of those under-the-radar distilleries that produces some of the best rums in the world, but it always and only seems to be some special limited edition like the Cuvee Maison Blanche, or a "serious" third party bottling (e.g. from Habitation Velier, Rum Nation or Wild Parrot) that gets people's ears to prick up. And it's then that you hear the stealthy movement of wallets in pockets as people slink into a shop, furtively fork over their cash, and never speak of their purchase for fear the prices might go ape before they get a chance to buy everything in sight.
Such focus on seemingly special bottlings ignores a lot of what Savanna actually produces. Starting around 2013 or so, in line with the emerging trend of own-distillery bottlings (as opposed to bulk sales abroad) done by well-known Caribbean island distilleries, they took the unheralded and almost unacknowledged lead in constantly producing all sorts of small not-quite-limited batches, for years and years (the 5 year old and 7 year old "Intense" rums were examples of that). And, as I've observed before, it's good to remember that Savanna's rums span an enormous stylistic range of both cane juice rhums and molasses based ones, single barrel and blends, standard strength and full proof, and underneath all of those are rums like the seemingly basic Lontan White 40% rum we're looking at today.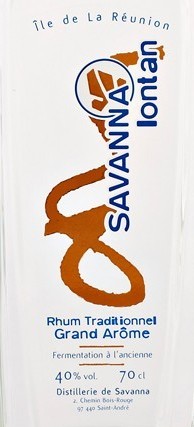 The word "Lontan" is difficult to pin down – in Haitian Creole, it means "long" and "long ago" while in old French it was "lointain" and meant "distant" and "far off", and neither explains why Savanna picked it (though many establishments around the island use it in their names as well, so perhaps it's an analogue to the english "Ye Olde…"). Anyway, aside from the traditional, creol, Intense and Metis ranges of rums (to which have now been added several others) there is this Lontan series – these are all variations of Grand Arôme rums, finished or not, aged or not, full-proof or not, which are distinguished by a longer fermentation period and a higher ester count than usual, making them enormously flavourful.
Does that work, here? Not as much as I'd like – the strength is partly responsible for that, making it seem somewhat one-dimensional. The nose gentle and clean, some brine and olives, pineapple, watermelon, green apples and a touch of herbs, yet overall the smell of it lacks something of an agricole rhum's crispness, or an unaged molasses rum's complexity, and if there are more esters than normal here, they're doing a good job of remaining undercover. It actually reminds me more of a slightly aged cachaca than anything else.
It's an easy rum to drink neat, by the way, because the 40% does not savage your tonsils the way a full proof would. On that level, it works quite nicely. But that same weakness makes flavours faint and hard to come to grips with. So while there are some subtle notes of sugar water, anise, vanilla, mint, coffee (a dulce de leche, if you will) and cumin, they lack spark and verve, and you have to strain hard to pick them up….hardly the point of a drink like this. Since the finish just follows on from there – faint, breathy and <poof> it's gone – about the best one can say is that at least it's not a bland nothing. You retain the soft memory of fruits, pineapple, cumin, vanilla, and then the whole thing is done.
Ultimately then, this is almost a starter or (at best) a mid-tier rum, clocking in at €35 or so in Europe. I have often bugled my liking for brutish whites that channel the primitive licks of full strength rums made in the old style for generations without caring about modern technology, but this isn't one of them. That said, it has more in its jock than the bland anonymous filtered whites that are the staple of bars the world over, however…so if you eschew full-proof ester-squirting whites and prefer something a bit more toned down and easy on both the palate and the wallet, then this one is definitely one you could – and probably should – take a longer look at than I did.
(#760)(77/100)
---
Other Notes
Column still rum

,

deriving from molasses

(

hence the

"

Traditonnel

"

on the label

)

For a more in depth discussion of "Grand Arôme"

see the Wonk's article

.

As before

,

many thanks and a hat tip to Nico Rumlover for the sample